London: So much to see from Chelsea!
source: StadiumDB.com; author: michał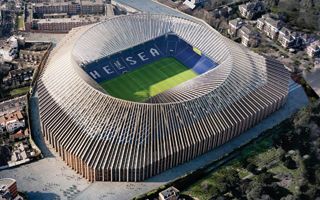 They've been feeding us with only breadcrumbs for months. Now all of Chelsea's new stadium documentation is available as the club submitted its planning application. Opening in 2020?
Yesterday Chelsea officially confirmed having submitted the new stadium planning application. The move took place back in early November, but it wasn't until Dec 1 that the application was confirmed valid. So, let's remind ourselves just how they've got to this place.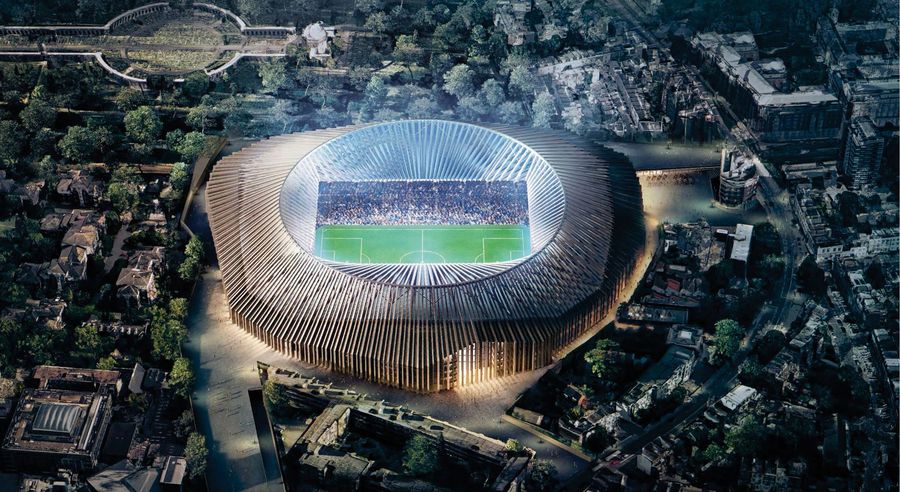 Forced by Lack of suitable lands in their part of London, in 2014 Chelsea officials decided to completely reconstruct their Stamford Bridge home, an idea they had previously dismissed. The architectural work was awarded to famous Swiss team of Herzog and De Meuron and the goal became clear: increasing capacity and boosting commercial potential.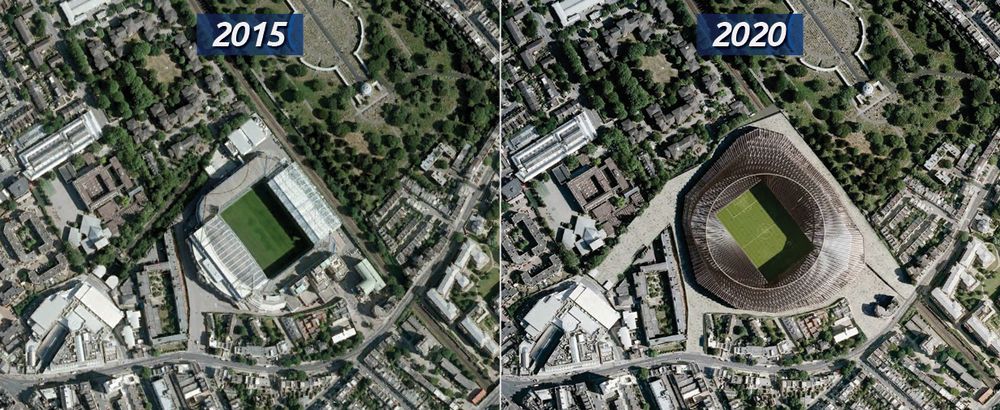 Local constraints made the challenge very hard, because the existing stadium is limited by two rail lines (both to be covered by public plazas, eastern one even by actual grandstand) and thick residential fabric around with a number of listed buildings. first version of the concept was created in April 2014 and had to undergo numerous changes to assure sunlight access to neighbouring homes.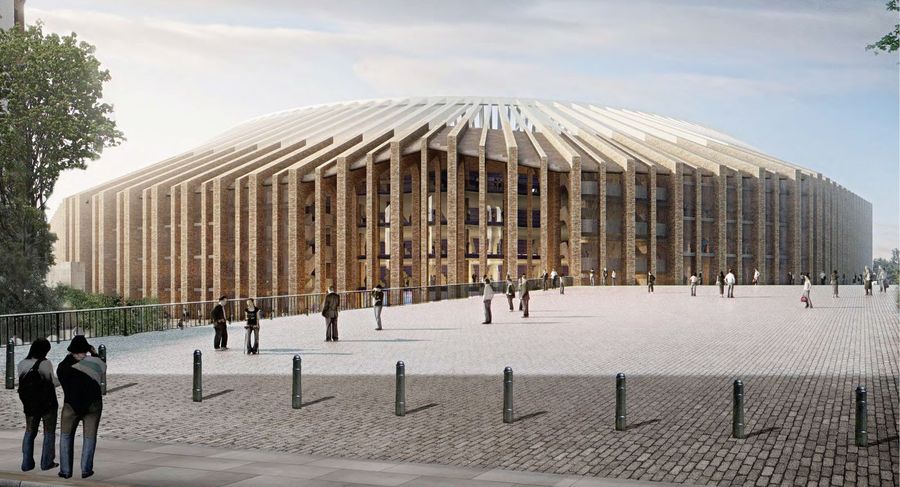 To achieve this the field will be lowered and the arena's outer shape had to become irregular. As a result the new stadium will only rise to 46.12m, even less than the old Stamford Bridge's tallest point (west stand's steel pylons).

Aesthetically the stadium has numerous associations with historical architecture, be it residential, sports or sacral. The outer façade will be created by 246 brick columns with crozier decorations between many of them.
The monumental structure will also resemble a temple in some ways, while its roof may be considered a tribute to the "sheds" of early 20th century topping stadiums across England. That all said, all elements seem to create a very solid and consistent modern form.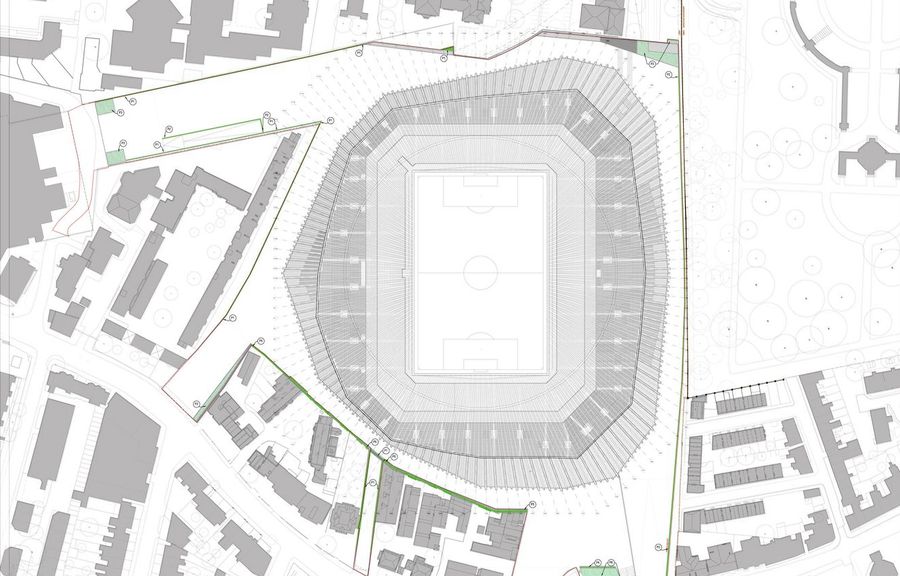 Inside, there will be room for up to 60,000 people divided into three tiers in a roughly symmetric manner (40% / 20% / 40%). The smallest tier will mostly be dedicated to corporate clients, though Chelsea included under 9,000 business seats in their planning applications (previous information suggested many more). The entire floor space of the stadium could be close to 130,000 square meters, spread across 7 floors (4-5 above ground).
Construction would be phased and the project's beginning is thought to include demolition of Chelsea's freestanding buildings and the Chelsea Village adjoining the south end (10/2016 – 10/2017). Then the entire stadium would be torn down (06/2017 – 09/2018).
Additional excavation, piling and further enabling works would pave way for the main structure of the stadium, that could be put together in just over a year (07/2018 – 10/2019)! Altogether the project, along with new surrounding infrastructure, might take under 4 years (up to 07/2020).