New stadiums: We've (almost) completed the Serbian SuperLiga
source: StadiumDB.com; author: michał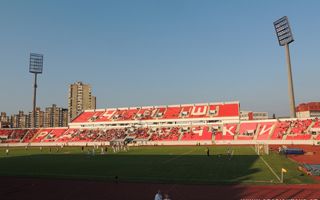 Just two stadiums of the Serbian SuperLiga missing in our database, while we also added three stadia from the lower leagues. All thanks to Gerhard Rudolf and Joerg Pochert (thanks!).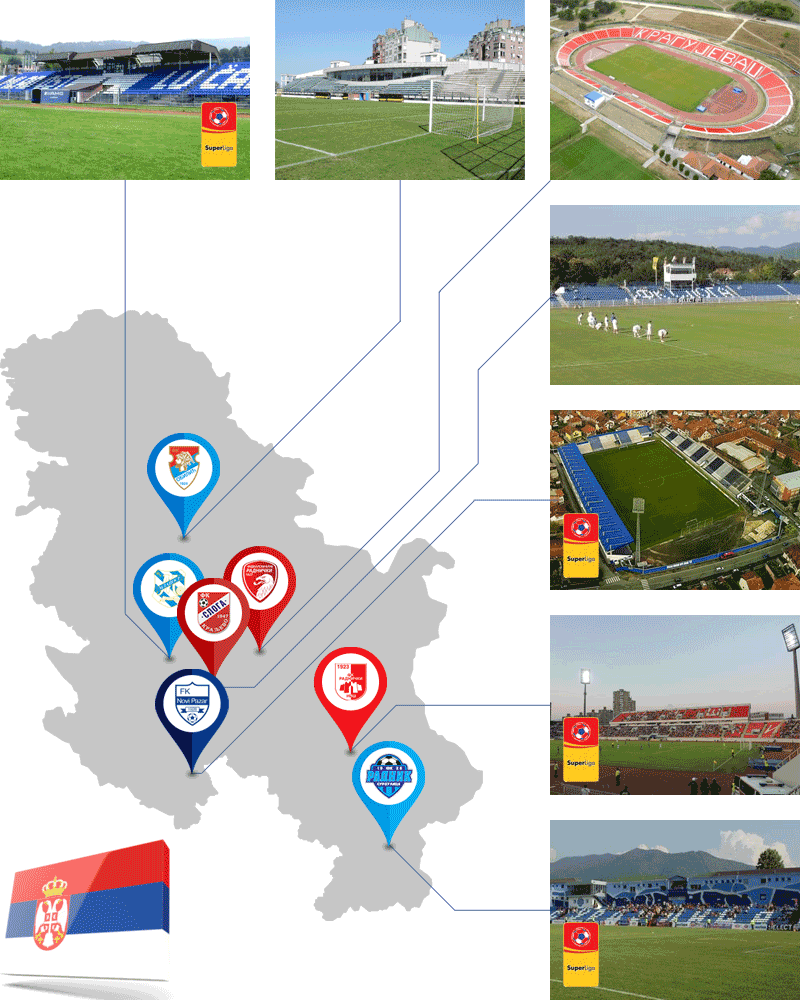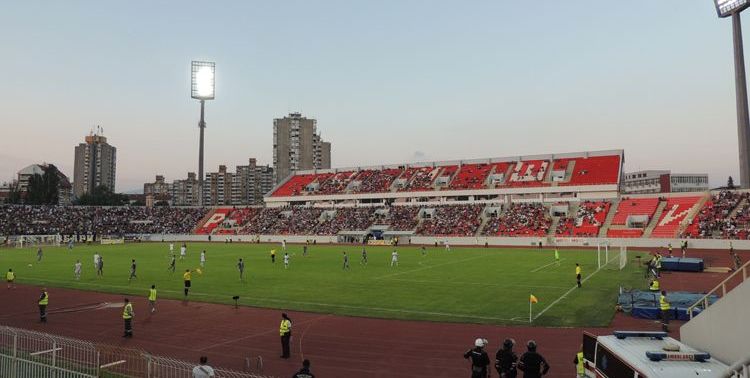 © Stadiontour.at
One of the most important Serbian stadia outside Belgrade was opened in Niš in 1963 and hosted its first international game of Yugoslavia a year later. However, only two such fixtures were held here. Top fixtures of Radnićki still drew huge crowds, reaching the capacity set at some 40,000 at peak.
This size proved very problematic as regime change came and funds for maintenance were scarce. In 1995 the north and east stands were sealed off as a safety hazard and in 2008 the south curve joined them, leaving only the western grandstand in operation. In 2006 that stand received some 3,000 seats, but this was clearly not enough.
Thus, in 2011 the stadium's first reconstruction began. The phased project saw all three closed stands demolished and replaced with taller concrete structures, east side with two tiers. Despite spending the planned amount no roof was created and second phase (new western grandstand) wasn't implemented to this day.

© Stadiontour.at
Name of this stadium in northern Kragujevac honours "Uncle Dacha", Danilo Stojanović. It was Stojanović who brought football to Šumadija (central Serbia now) back in 1903, when the sport was unknown here. While the stadium was built much later, it received that name due to its great size, among the greatest in Serbia.
Despite being built on landfill, which is among the easiest techniques, it took long 9 years to complete. When ready for use it was able to hold 30,000 people and did fill for opening festivities, which included both Belgrade legends – Partizan and Crvena Zvezda.
Biggest redevelopment to date happened in 2007, when three sides were covered with seats. The northern curve remained almost untouched, though still in use. This brought capacity down to some 22,000 and later, when the curve was sealed off, it fell to just over 15,000.
There are plans to improve the last outdated section and build a brand new covered main grandstand in the east.
The municipal stadium in Novi Pazar (near Kosovo) was initially a multi-use one with one grandstand in the west. However the running track had to give way as expansion was required and space around extremely limited.
The project was carried out in two phases in 2011 and 2012. First the east stand was built from scratch and west one upgraded and equipped with new roof. Then the new north stand was added, giving the 10,000 capacity. Should demand increase, only the south end remains possible to use as all other sides have used any available space.

© Stadiontour.at
Perhaps the most unusual Hing about this stadium is the fact that even after seat installation in all sections it's still larger than the entire town of Lučani. Population here is just over 5,000, though together with numerous mountain villages the municipality has 20,000 residents.
The stadium lies at the very heart of town, along a major regional road. Due to that road's proximity to the west grandstand, all amenities for players and press are accommodated by the east grandstand.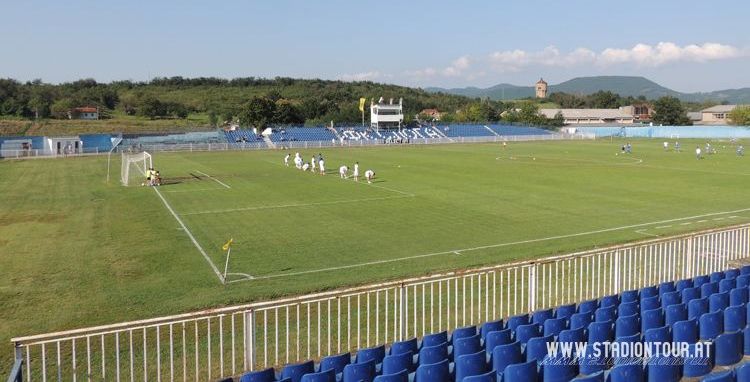 © Stadiontour.at
Although official website of Sloga still suggests the stadium is able to hold some 10,000 people, actual size of the stadium is much smaller since conversion to all-seater. Available estimates put it at 4,500-5,000, but it needs to be added the stadium had seen much greater crowds.
In 1970, when Sloga was fighting for promotion to the domestic top tier, almost 20,000 people were crammed inside to watch the event.
The stadium is located along railway lines leading to local carriage factory, which forced its unusual location along the west-east axis rather than north-south. This means the main grandstand runs along the southern side of the field, while a slightly smaller section was built along the northern side.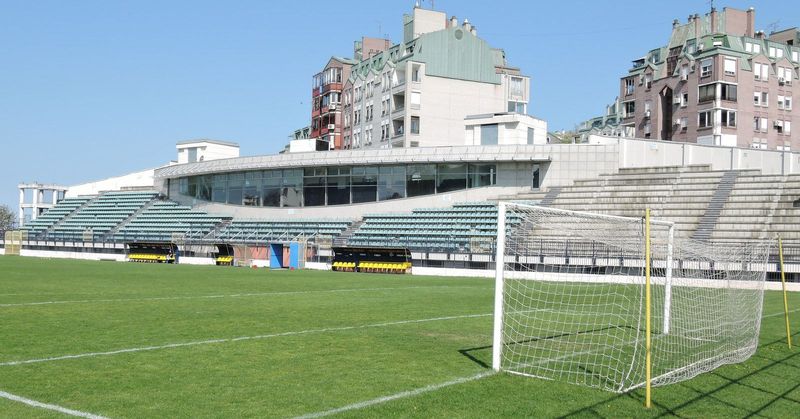 © Jörg Pochert
One of the "champion stadiums" of Belgrade is home to FK Obilić, who won their sole title here in 1998. The team even managed to draw 1:1 against Bayern before ending its European adventure that year. Still, matches could not be hosted there during this memorable campaign due to poor infrastructure.
It wasn't until 2006 that the interesting north grandstand was built with its panoramic glass lounge. Its unusual shape isn't just a decorative element, it actually had to be pushed into the stands due to close proximity of a residential building right behind the stadium.
Despite these works all UEFA requirements were never met, which didn't stop the stadium from hosting U17 Euro 2011 or become one of Serbia's most used stadiums in 2014/15. That season, despite Obilić now playing on amateur level, three Super League clubs (OFK, Rad, Vożdovac) used it as temporary home.

© Stadiontour.at
When opened as a simple football field in 1955, it was already the third "stadium" in the town's history. In 1987 it received its current south grandstand (though commonly referred to as west side), holding 1,566 people after seat installation.
Most recent works include construction of a modest north stand (east by name) after promotion to Prva Liga in 2013 and erection of both endzones in 2015, after gaining SuperLiga status.