New stadium: Turkey's first solar arena
source: StadiumDB.com; author: michał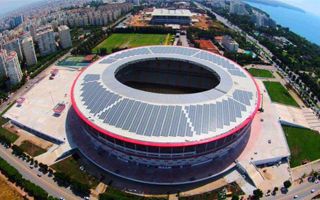 Known for its great weather, Turkey's southern coast has just received its first solar-powered stadium. Rivals from Istanbul arrive today for first league game.
Tonight at 8pm local time Antalya Arena will begin its history. The new stadium, previously known as Antalya 100.yıl Stadyumu, will hold over 32,000 at peak, though sell-out is not expected tonight. That even with famous Beşiktaş as rivals and with increased sale of the controversial fan ID Passolig cards.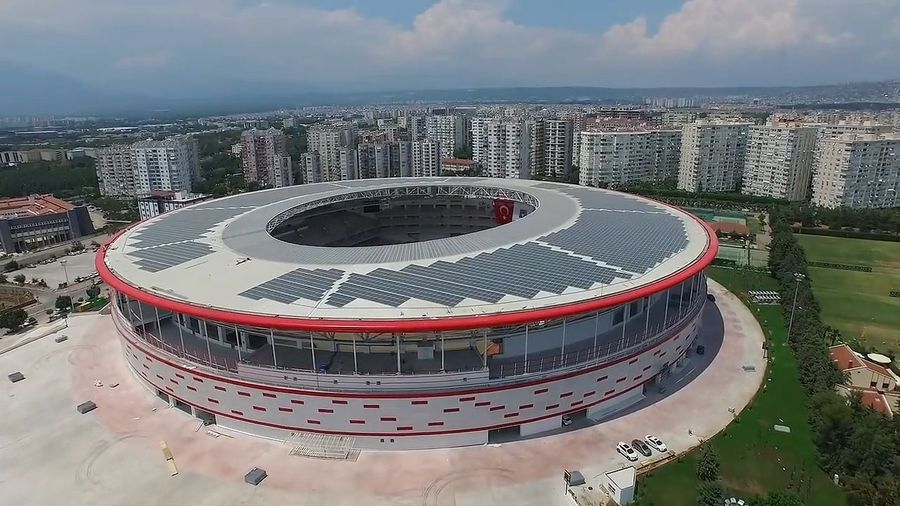 But the project's story began several years ago. Several years of expectations and announcement, which ended with groundbreaking in June of 2013. The building is located in western Antalya (under a mile from Akdeniz Üniversitesi Stadyumu), replacing former indoor arena.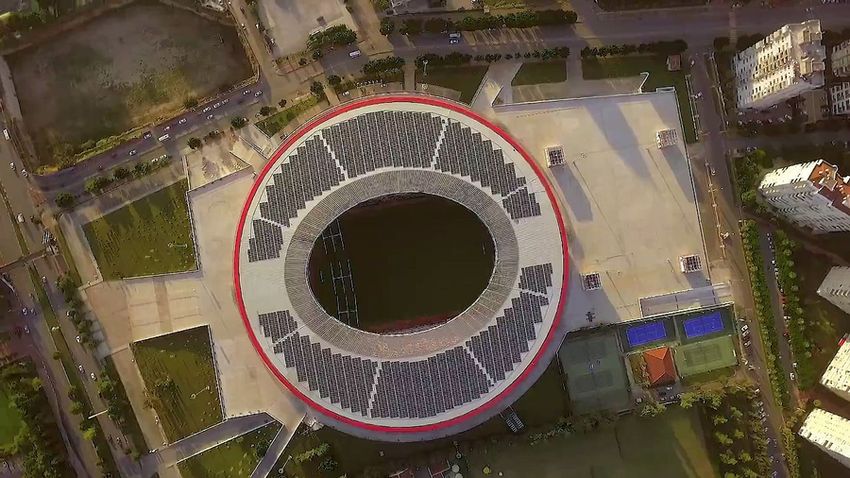 Works delivered by Akay were expected to take 800 days, but eventually ended after 992 days, leaving the contractor with fines to pay. Still, final price tag on the stadium rose from under TRY 80 million to roughly 100 million (€32m / $36m).
The building with floor space of 87,000 square meters has a very interesting form. Despite "rectangular" layout for football it actually built within a perfect circle. This unusual combination resulted with end stands having 4 tiers (!).
Three upper balconies have only 5-6 rows each and are placed on top of one-another, which makes the stadium unique in its seating layout. That said, skyboxes (roughly 40, depending on layout) are placed very traditionally along the sides, between main seating tiers.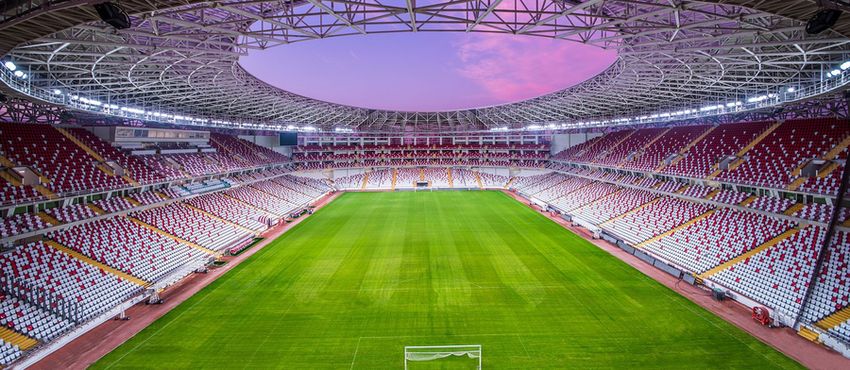 The roof covers not only the stands, but also the upper promenades behind them. From there fans in the southern end have a great view of the Mediterranean Sea and hotel district.
The roof's complete surface is 16,000 square meters, of which 75% is covered by photovoltaic panels. There are around 6,000 single batteries on the roof, generating 7,200 kWh daily. This makes it Turkey's first solar-powered stadium, although of course on matchdays it requires energy from the grid too. It's on non-matchdays that the building offsets its use.