USA: Texas A&M giant reinvented
source: StadiumDB.com; author: michał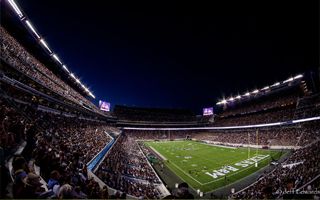 Last weekend saw the very first events after Kyle Field's biggest redevelopment to date. The $485 million project isn't over just yet, but the stadium is already breathtaking.
September 11-13 saw a variety of public events at Kyle Field as the stadium reopened after its grandest revamp since creation in 1904. It was the grand opening, but not quite the end of the project altogether.
Some 400 workers have been working to fix all glitches revealed during the "test-weekend". Sound system, escalators, elevators, concession stands – these are only some features requiring attention before tomorrow's game between Texas A&M Aggies and Nevada.
Which of course is nothing uncommon for buildings of such grandeur, which never have a flawless launch. Just look at the below rendering, in which we coloured blue the additions made between 2013 and 2015 to this iconic structure. With $485 million (€423m) spent, the stadium was practically reinvented.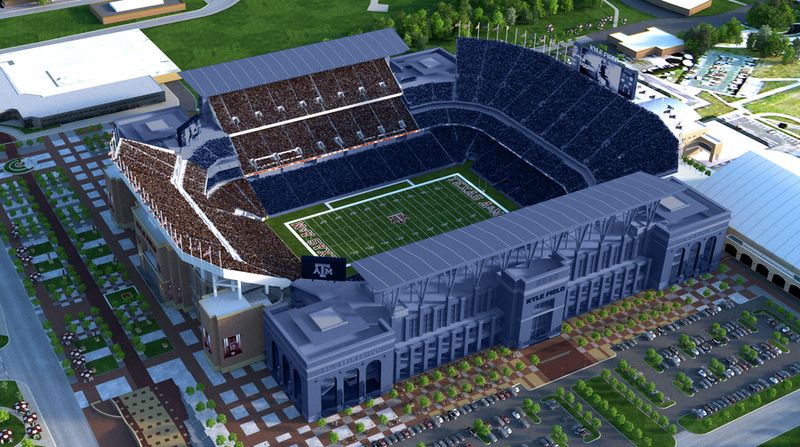 One crucial outcome is the sheer size: 102,733 people can get inside without any temporary structures to increase it. This means Texas had now three (four if including temporary standing room at AT&T Stadium) stadia with capacity above 100,000 and thus proves the stereotype that everything is indeed bigger in Texas. If not everything, the stadiums surely are.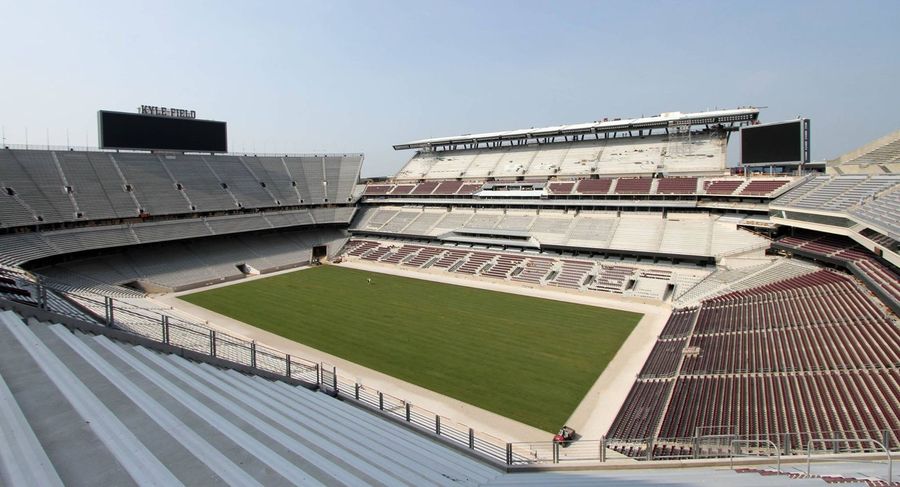 As if this wasn't enough, Kyle Field can still be expanded easily. Just the south stand may hold further 7,000 people and get the building beyond 110,000. A crowd like this already gathered in October 2014, proving the demand may actually be there for long-term changes of the sort.
Is the stadium beautiful? We may argue it hardly meets European standards, but it wasn't intended that way. Instead, it was designed to maximize the commercial potential (thus the complete demolition and rebuilding of main stand with vast corporate zones) and was then wrapped with elegant brick façade, adding to the monumental scale.