New stadiums: The treasure of Wałbrzych
source: StadiumDB.com; author: michał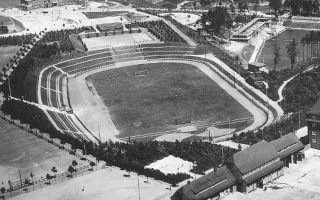 We can all agree that the phrase "Nazi gold" makes everything sound like a decent movie script. This is the case with Wałbrzych, a picturesque Polish city overtaken by gold fever recently…
Over the past couple hours we've added two interesting stadia from Poland. We weren't planning this initially, but there's a good opportunity. Over the past two weeks Polish media and indeed the public opinion were captivated by the case of entire train of Nazi gold buried somewhere in Wałbrzych. It's possible (extremely unlikely, but still…) the train is located somewhere on the below map. Whether it's true nobody knows, but it spotlighted the somewhat rundown city, filled its hotels and we decided to present its two most important stadia using the occasion.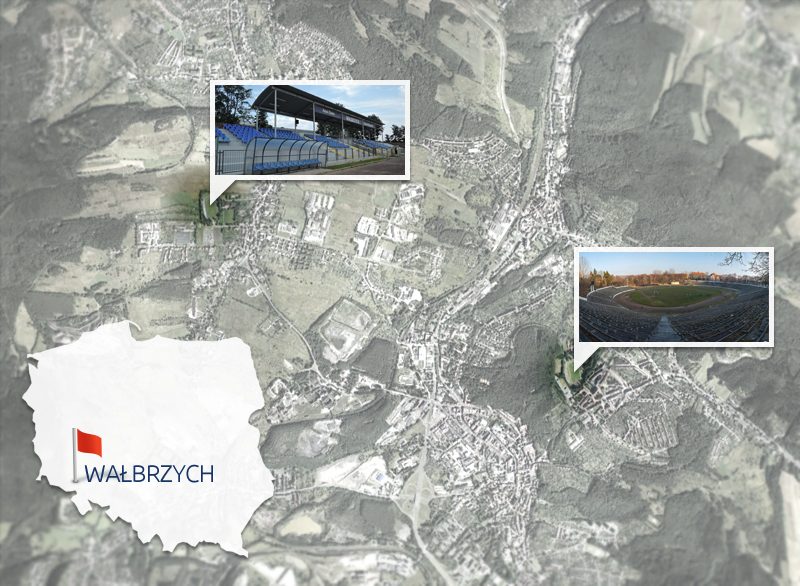 There was no tradition of building such impressive leisure complexes in 1920s. But back then Wałbrzych was hardly Polish, it was Waldenburg in Germany. And Germans have created some stunning sports and recreation centers in early 20th century. This one in Neustadt (Nowe Miasto) part of Waldenburg, based on the eastern slope of local hill and east bank of a large park, was among them.
Westernmost and highest part was occupied by two training fields for football, while at the base of the hill the main stadium was built. East of it: swimming pools. In the north, a smaller basketball field. All interconnected with vertical and horizontal pathways.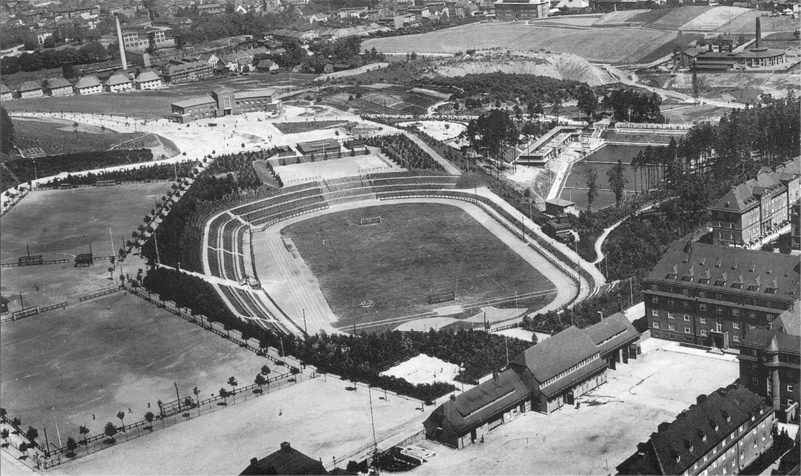 The stadium itself had bulk of its capacity spread through C-shaped stands in the west/north/south parts and only a small portion in the east. Though seemingly elliptic, the stands were in fact closer to a rounded heptagon when built and had a limited capacity due to three horizontal paths dividing them throughout the C-shaped part.
In this form the stadium lasted until WWII, seeing – among other memorable events – a political rally of Adolf Hitler in July 1932. After the war everything changed. Most importantly, the city became Polish, renamed to Wałbrzych and the stadium became home to Górnik Wałbrzych from 1946 onwards.
Under the Polish socialist regime it underwent major renovation and expansion. Old C-shaped stands were expanded upwards and equipped with more conventional rows of benches, gaining a rather amphitheatric layout. East side was leveled. Capacity in this new formation varies depending on sources from 30,000 to 40,000 and the numbers are estimated based on actual crowds that could enter the building in 1970s and later.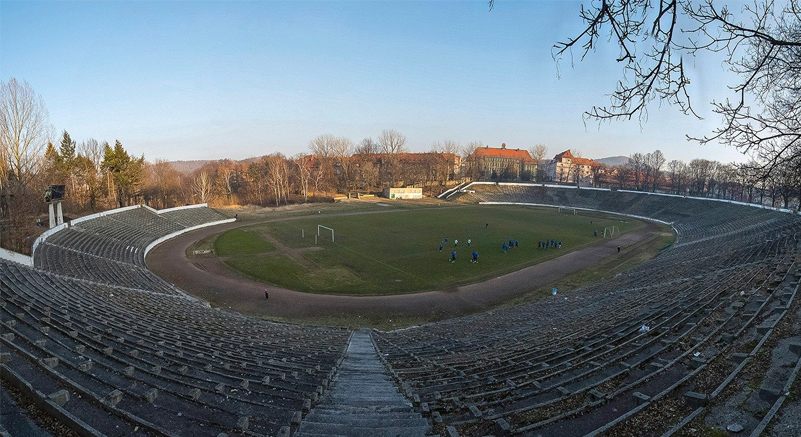 © Adam Szyszka, Stadiony.net / Dolny-Slask.org.pl
Unfortunately after Poland went through regime change, glory days of the stadium passed. Górnik merged with another local club, Zagłębie, and moved to a smaller stadium in 1993 (the one described below). While the field is still used, stands have been in desperate need of renovation for years now. Thus the capacity we gave the stadium isn't realistic, it's simply the estimate from last period when it was used…
Since 2011 plans of such revamp began surfacing, but to date nothing happened. Most likely scenario is for most of the terracing to be razed for public green areas and a 1,500 – 3,000 athletics stadium would be created here.
Sadly, most of the old German leisure complex hasn't lasted until this day. One of the training fields was replaced by an indoor hall, northern basketball field is now covered with vegetation, while the swimming pools were filled with rubble and levelled.
Smaller of the two key stadiums in Wałbrzych was built in the Biały Kamień district in 1966, thus the name Stadion Tysiąclecia (Millennial Stadium, built 1000 years after Poland became a catholic country).
Its structure is very simple, based on landfill terracing. The western stand is slightly higher, while the north curve used to have the sign Stadion Tysiąclecia carved above it, later removed. When opened, the stadium was able to hold some 25,000 people.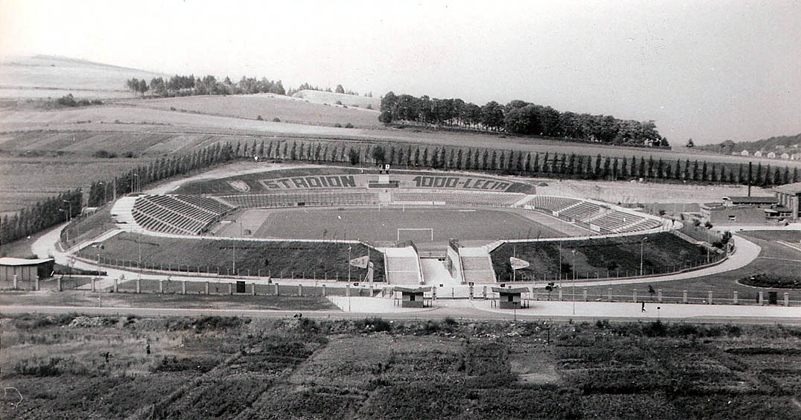 Currently the ground is still based on that same structure, though both end zones went defunct, limiting capacity to first 7,500 and then 3,500 people, all seated. Both west and east stands were modernized in the twenty-first century.
From the start this stadium played host to Zagłębie (then known as Górnik Thorez), derby rivals of Górnik. However in 1992 the two clubs merged and currently it's home to Górnik. In its history the ground also held numerous athletics events as well as exhibition stages of the Peace Race (cycling).
© Jörg Pochert