New design: Alternative scheme for Anoeta's future
source: StadiumDB.com; author: michał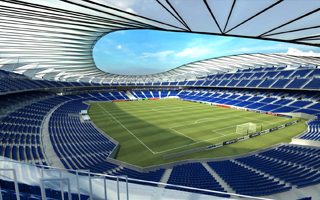 One of Spain's most recognizable stadiums has been waiting for reconstruction for too long. A group of fans offer a new, economically-feasible revamp plan.
It was supposed to get under construction in June this year. Instead, the 42,000-capacity project for Estadio Anoeta is now expected to see groundbreaking in May 2016. For Real Sociedad fans it's nothing new, they've been given images and plans for a new stadium for a decade now.
All indications suggest the club's 2014 vision may finally get under way. But, should there be any room or need for changes, a group of fans released their alternative proposal. Created by architect Jonathan Chanca and endorsed by Realsocialismo! association, this one has a major advantage in tight financial situation: it's 25% cheaper than the official one. Both of them are visible below, official one in the left.

Instead of €40 million or more, the recently published plan would require just 30 million without major changes to capacity (maximum 40,000 instead of 42,000). It could also be carried out in just one season instead of two, limiting the impact for annual operation of the club.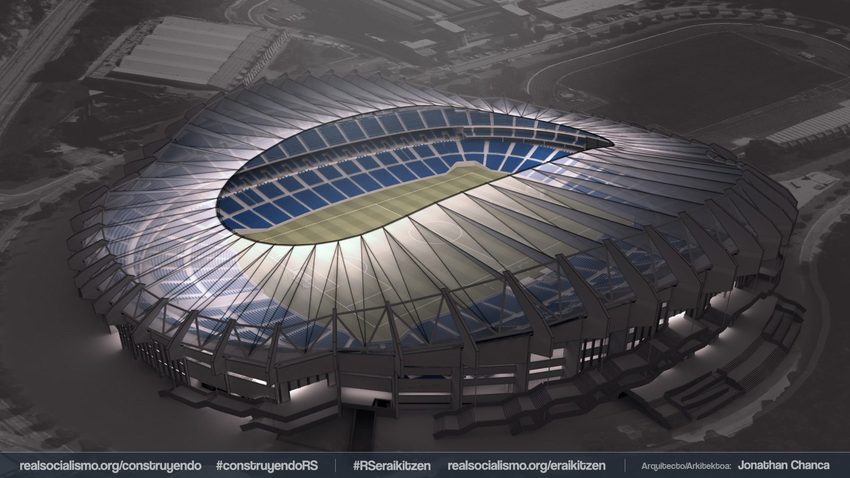 These important savings would be possible by retaining 71% of the existing structure (current plan would see roughly half demolished). That's good news for those who like Anoeta's distinctive and attractive shape. It wouldn't vary much from a passer-by perspective despite providing significant improvements.
Key point is making Anoeta football-specific, for which Realsocialismo! offer similar measures to those of Real Sociedad's official vision. The pitch could be lowered by 2.4m, creating room for additional rows between existing stands and the playing field.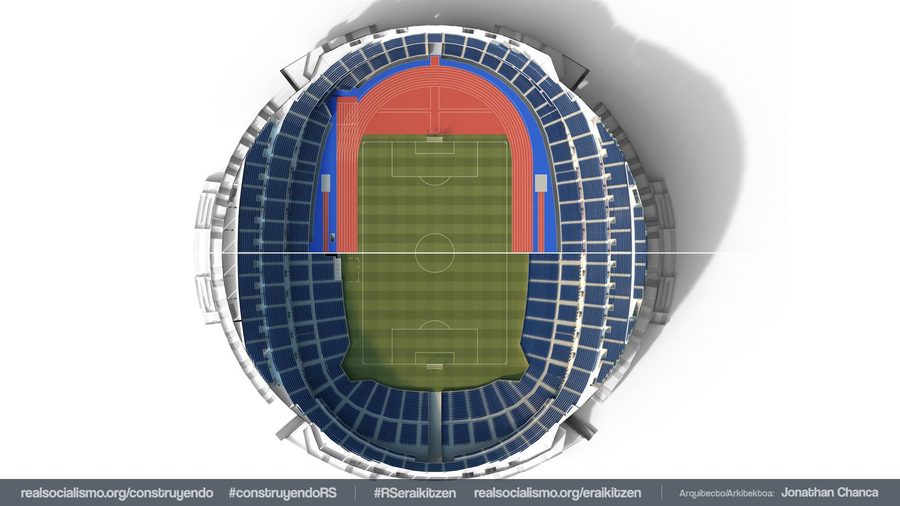 One major difference here is the end zone configuration. Both goal stands would be left intact structurally, only to have a re-laid lower tier. This means saving time and money, but providing compromised sightlines for fans in the upper ring. Real's official plan foresees erecting completely new end zones for football layout.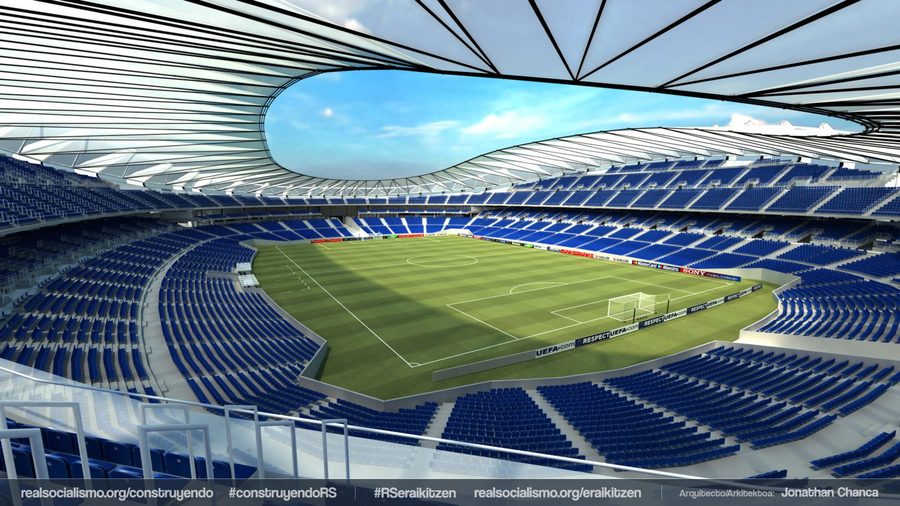 To protect new front rows from the elements, a new roof needs to be created. Again, Real's scheme suggests a rather traditional truss system based in the corners, while the fans' option is less intrusive into the stadium's structure. A compression ring would be placed on top of existing roof supports and a cable roof would then be hanged above stands.
At least some of the alternative proposal's features are worth considering, but Real Sociedad hasn't officially responded to them so far. It's unlikely the club would pursue any alterations to its scheme at this point, when documents have already been submitted to local authorities. However, should any issues occur along the bureaucratic way, it's great to know there is a sensible alternative suggested by a grassroots' initiative.