New construction: Polish Cinderella building its castle
source: StadiumDB.com; author: michał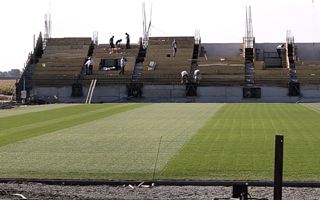 They're the smallest club to ever climb to Poland's Ekstraklasa. Now they have to rebuild their stadium in order to meet league requirements. Here's how it's going…
May 2015 saw the reward for 15 years of investment in this village football club for Bruk-Bet, Polish paving industry giant. After failed attempts they made it all the way to Ekstraklasa, having begun on local amateur level.
Right in time for… new regulations that require a greater capacity (minimum of 4,500 instead of 3,000). The club, Termalica Bruk-Bet Nieciecza, had previously assured to have plans for expansion, but new ones needed to be created in order to meet current demands.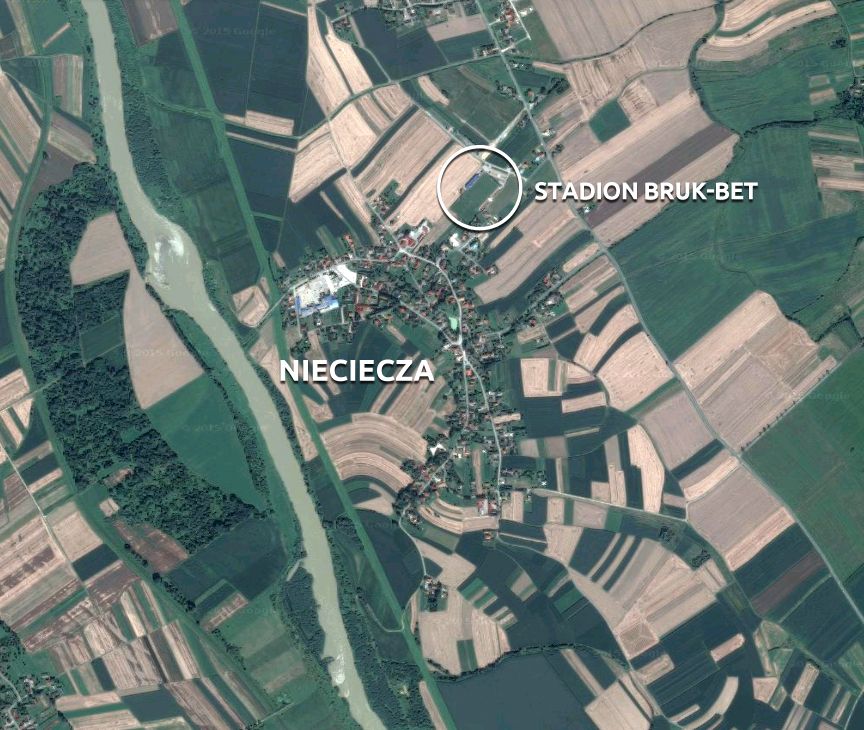 From today onwards we'll be showing you the progress of this construction thanks to the support of local Nieciecza TV YouTube channel. The project is hardly impressive compared to some of the builds we've covered, but trust us: it's a game-changer in Poland. It's only the third club in Poland to finance such a big project privately and the very first to do so without funds from a large public-owned industrial complex (which was the case in Lubin and Bełchatów, both clubs financed by mining giants).
It's not the first club from a small town to enter Ekstraklasa, but this is an actual village. Total population of Nieciecza is below 800 people, while their revamped stadium will seat 5,000. Since it's a private investment the club isn't obliged to produce renderings presenting its final shape. StadiumDB was informed today that such a rendition will be prepared, but only after last alterations are made in its documentation.

© Nieciecza TV: YouTube / Facebook
The project sees current grandstand expanded to cover entire northern side of the field. It will also grow in terms of number of rows and receive new roof. On the south side a new steel stand is under construction. Less impressive, but still incomparable to the old temporary stands that used to be located here.

© Nieciecza TV: YouTube / Facebook
Interestingly, the build has no firm deadline. Termalica Bruk-Bet Nieciecza began their season in Mielec and will continue to play there at least until the end of October, perhaps longer. "The only deadline we have is "as soon as possible". I can assure you we're delivering a stadium meeting all criteria", said press officer Andrzej Mizera speaking with StadiumDB.com.