Russia: Volgograd stadium 1.5 month behind schedule
source: StadiumDB.com; author: michał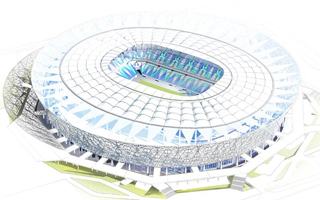 Huge excavation caused a minor lag in Volgograd. General contractor has to speed up, otherwise FIFA deadline of late 2017 will not be met.
The new Volgograd stadium is under construction for barely half a year and already lags behind schedule by 1.5 month. The cause lies, or lied in the ground. The stadium located along Volga was designed with flat foundation plate that required extensive excavation.
Also, to protect the site from potential landslide the amount of excavation works had to increase by up to 44,000 cubic meters. Overall roughly 250,000 cubic meters were excavated. That's a stunning number, over 4 times greater than at similar stadium site in Nizhny Novgorod.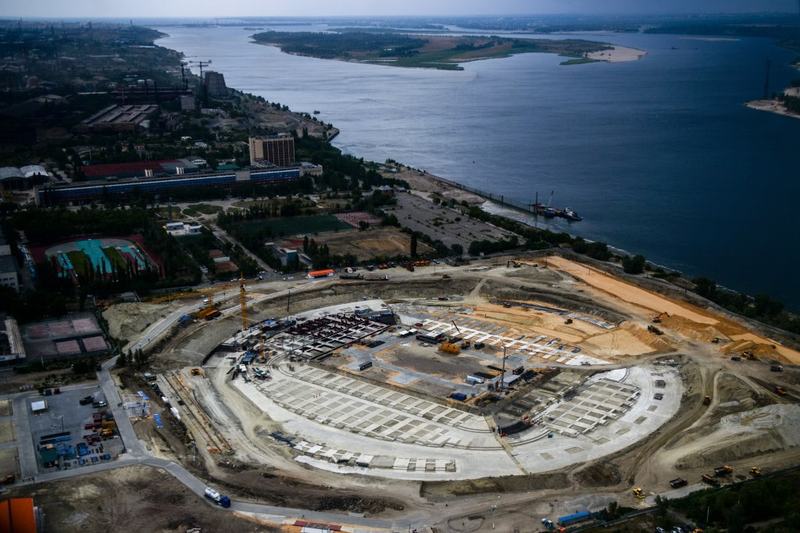 Demolition of the old stadium began in October last year and back in November the general contractor was hoping to end all in situ foundation concrete works in the first quarter of 2015. Then foundations were to be ready in June, but are yet to be finished today.
Stroytransgaz, company on the job, are far from panic. Quite the opposite, the contractors seem to be comfortable about meeting their deadlines. Instead of announced 1,000 workers, in August we should see 700. According to the company there are 450 people on site now, but local radio Vysota 102 gives the number at 350.
1.5 month delay is not much, but enough to exceed FIFA deadlines. The World Cup organisers gave hosts time until end of 2017 to deliver all stadiums. Volgograd is contracted to have their stadium on November 27, 2017. But if Stroytransgaz don't overcome the delay, they won't be able to meet this requirement.
5% of works, 50% of funds
According to Stroytransgaz's mid-July statement, the stadium is currently 5% ready and has so far consumed roughly 500 million rubles. The secured funding so far stands at 50% or 8 billion out of the contracted 16.2 billion.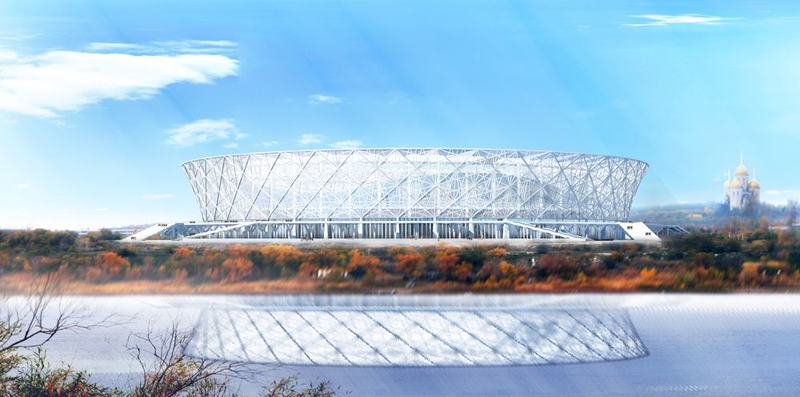 This enables constant works throughout this and following year or at least that should be the case. Both the budget and schedule for the project undergoing evaluation as we speak. By September 2015 it should be clear whether any figures/dates are to change.
The second evaluation is connected to Russian government's cost-cutting plans released earlier this year. All contractors were asked to amend plans to reduce cost (supplementing imported materials with local ones) and time of their projects.
Before signing the contract in November 2014, Stroytransgaz appealed for budget increase on this stadium to some 20 billion, but eventually settled for the 16.2 billion price.