New construction: "Field of Smile" reaches final stage
source: StadiumDB.com; author: michał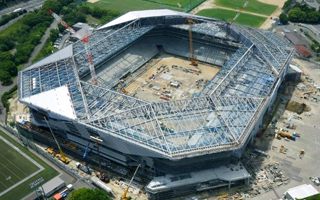 Recently this stadium appeared in Japanese media mostly as opposition to the shockingly expensive Olympic Stadium. And rightly so, because it represent quite the value for money one would expect.
While global media have been covering the extreme cost overruns at the planned 2020 Olympic Stadium, some headlines in Japan went the other way. We came across a couple outlets comparing the price of the Tokyo giant with the new Gamba Osaka Stadium. As it turns out, the 80,000-seater in Tokyo will cost as much as 18 (!) new 40,000-seat stadiums in Osaka.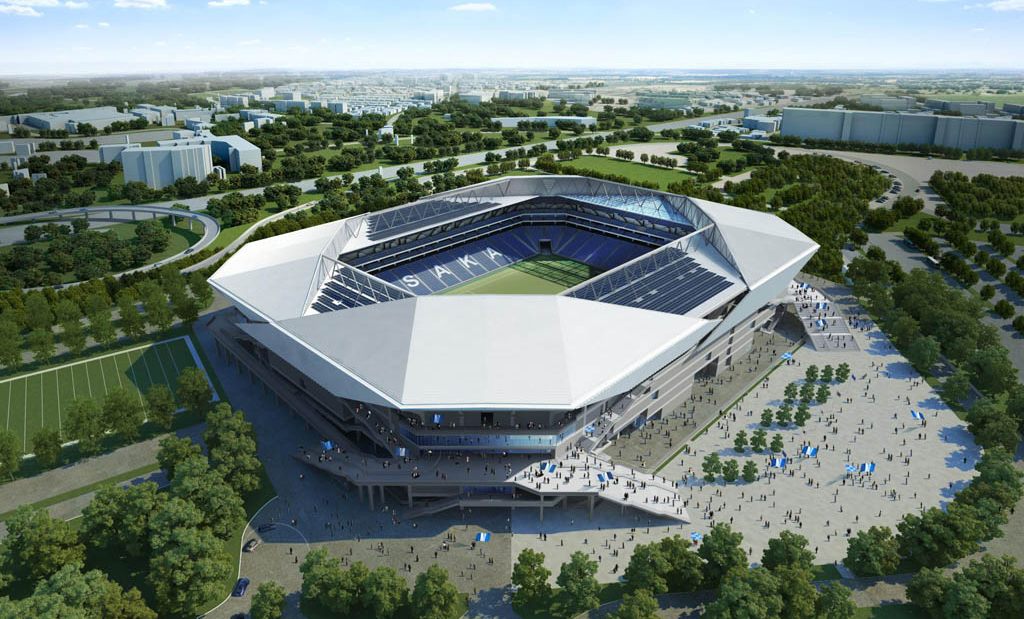 Of course, as always in such cases, comparison made just by the projected budgets may be misleading. Yet Gamba's new home is indeed a very sensible project, far from the criticized futuristic 2020 vision. Even compared to European or South/North American standards, the cost of ¥14 billion ($115m / €104m) is a good deal for modern stadium of this size.
Not only is the planned building going to be earthquake-resistant, it's also hoped to become shelter and storage center if a natural disaster hits. With over 66,000 square meters of floor space, covered with photovoltaic panels, it should provide sustainable use for decades and capacity gives Gamba potential to grow from their current home. In all fairness, we also came across quote claiming the total cost with all associated works may be ¥20 billion, but that's still modest.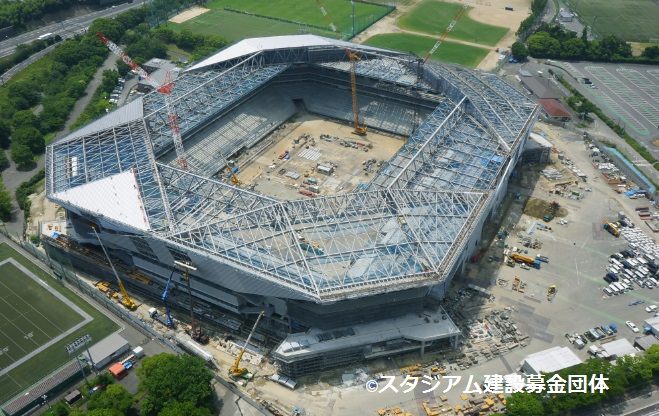 From now on selection of construction photos will be available at StadiumDB.com, courtesy of the project's official website. A lot has been done since groundbreaking in December of 2013 and the entire stadium should be ready by year end, meaning only two years of actual works.
Not soon enough to see opening in the current J.League season, but surely a worthy reason to look forward to the 2016 campaign. Especially that supporters have contributed largely to the project. In 2014 individual donations were expected to raise some ¥2 billion and in recent weeks they allowed the total projected budget to be secured. Just in time!