London: Olympic Stadium reopened after roof reconstruction
source: StadiumDB.com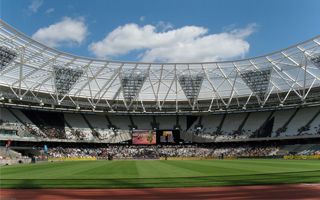 Yesterday app. 17,000 runners literally ran a test of the Olympic Stadium after its roof and stands were revamped. Having studied messageboards and social media, we consider the feedback positive.
On Sunday some 17,000 participants of the Great Run entered the running track of London Olympic Stadium to applause of several thousand viewers. This event is considered the first test of the controversial stadium since its reconstruction began.
It also serves as an indicator of what needs to be done before further events. And there are some major ones planned for the summer. This week (July 24-26) the Sainsbury's Anniversary Games will be held, while in August the first rugby game is scheduled. Then in September and October the Rugby World Cup will arrive at the venue.
The main question after yesterday seems to be how first viewers regard the outcome of reconstruction works so far. We browsed through social media and messageborads (primarily those of West Ham United) and it seems majority of viewers are actually excited about the stadium's future use.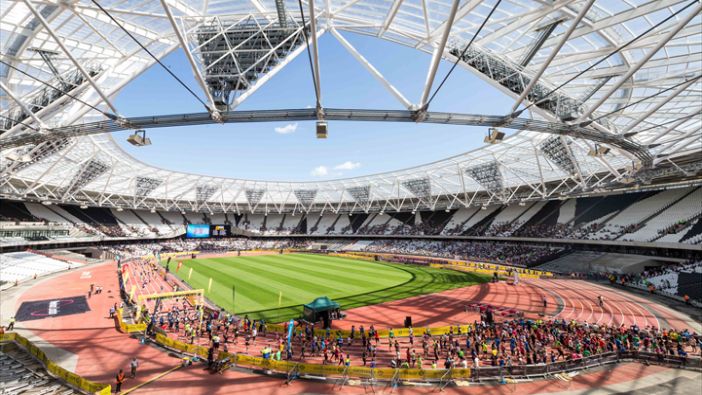 Even though it wasn't designed for football, the very controversial view of the pitch seems to be better than expected by sceptics. Of course the biggest test will come in mid-2016, when the reconstruction's second phase will end and West Ham United will begin holding all their games at the building.
The stadium's reconstruction is highly controversial particularly due to its cost. From groundbreaking to this point £702 million (€1bn / $1.1bn) were allocated to the structure, making it one of the world's most expensive stadiums to date. And, according to the London Legacy Development Corporation, this isn't the end of spending.
So far the roof was redone completely, becoming the largest cantilever structure of its kind worldwide. Also, lower tier of stands is nearly completely reconstructed to be retractable. For football the viewers will move closer to the field and then retract for summer athletics events. And finally so far, works on promenade surrounding the stands is done. New concession stands and lightweight cover for the concourses are ready. More work will come after the Rugby World Cup ends.