New design: Vålerenga ready to break ground!
source: StadiumDB.com; author: michał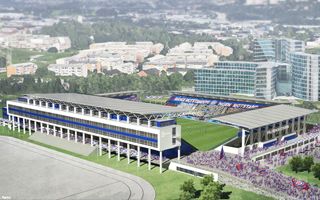 Their patience has been rewarded. Oslo's Vålerenga is now just over a month away from mounting the cornerstone under their new stadium. After 103 years!
Some of you may have already seen the good news last year, when Vålerenga was officially granted land for their new stadium by local authorities. The price – symbolic 1 NOK ($0.1) had to be looked into by EFTA Surveillance Authority (ESA) and now the institution granted approval to this legal case of state aid.
It's a specific case, because the new stadium will occupy only a part of the donated land. Remainder will be sold to private developers to cover stadium construction cost. Still, ESA found it to be in line with existing regulations. The project is worth NOK 720 million (€82m / $92m).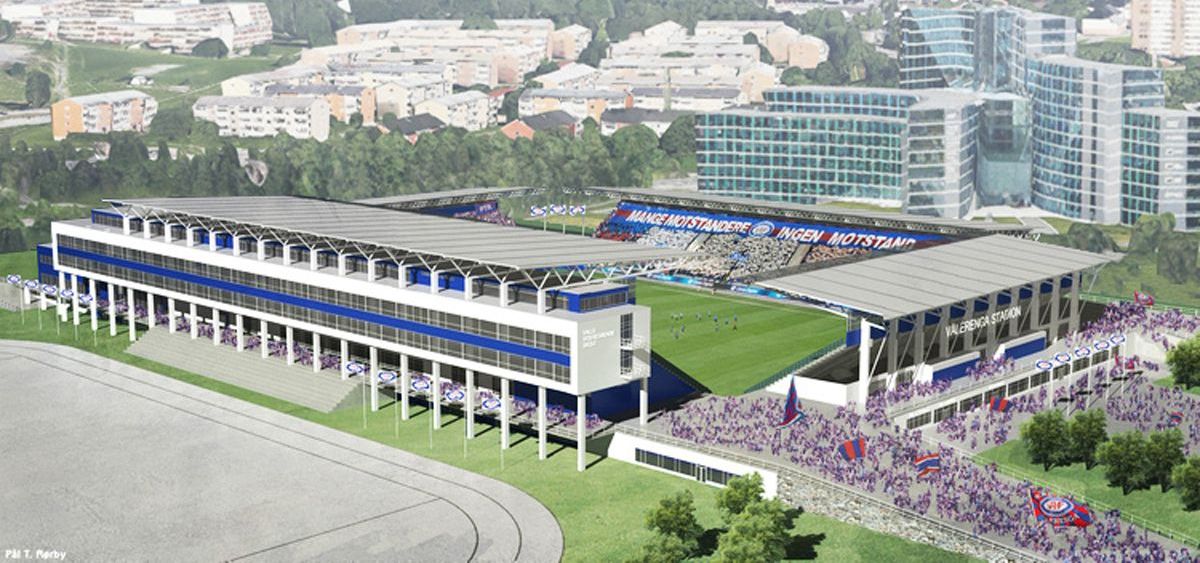 © Vålerenga IF
To add to the stadium's social importance, main grandstand will comprise a secondary school among its 20,000 square meters of floor space. Also, the stadium will be equipped with synthetic turf to allow much more use than a natural turf, harder to maintain.
The new stadium in the Valle Hovin district of Oslo was launched as a project by Vålerenga in2008. After a century of using other grounds, the club began to pursue the ambition of building their own. It wasn't the first VIF-related stadium scheme, but it seems to be the final one.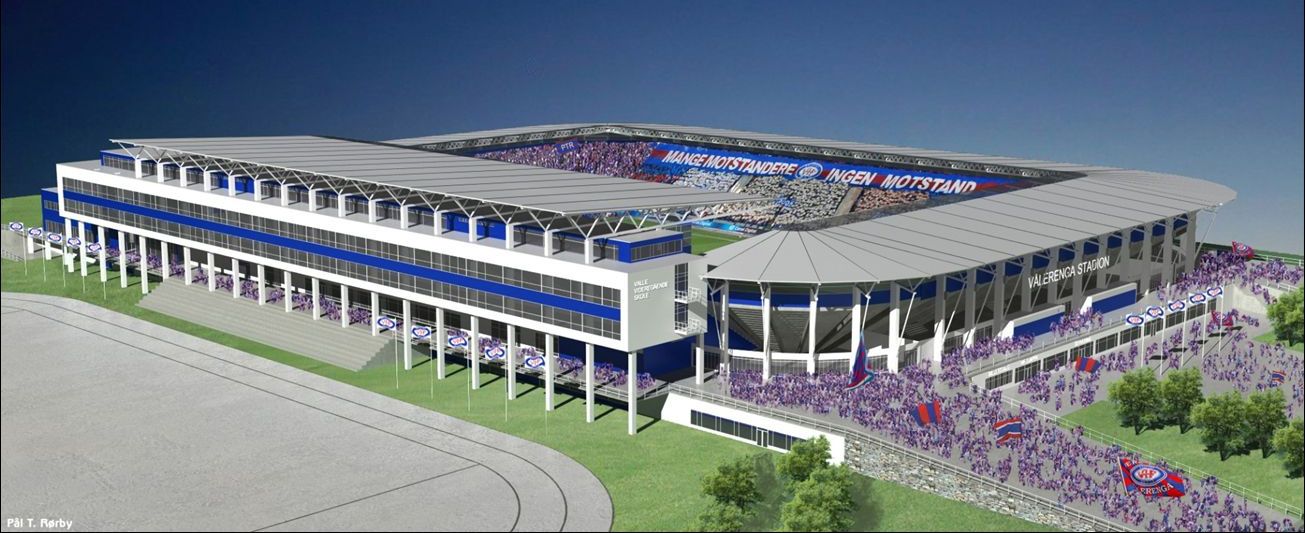 © Vålerenga IF
Simple single-tiered stands will hold 18,000 people (6,000 standing places). In the future, should demand require it and financial situation enable, expansion in corners will be available, increasing capacity to over 20,000.
The scheme will finally be adopted by "Enga" by the end of June and mounting of the cornerstone is scheduled for July 29, exactly 102 years since the club was established. From then fans will have to wait until September 2017 for opening.