USA: Orlando City take stadium into their hands
source: MLSsoccer.com; author: michał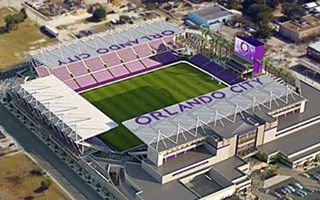 Solving two problems at once, the new MLS franchise announced no public support will be required for their new stadium. And the capacity plans are now changed from 19,500 to 28,000.
Previous weeks weren't the easiest for Orlando City's stadium scheme. While enabling works on site of their desired stadium were launched long time ago, progress towards actually breaking ground was extremely slow.
Until now the scheme envisaged a 19,500 stadium to be built on public land and with big contributions from authorities of Orlando city, Orange County and the state of Florida. The latter body effectively blocked their supposed $30 million contribution, which required a change in plans.
On the other hand it's been a great period at Citrus Bowl. The renovated stadium serves as temporary home to Orlando City and sees average crowds of 37,400 per game, stunning results by American and in fact global standards.
That's why Orlando City owner Flavio Augusto da Silva made an announcement yesterday, promising a big shift in plans. The club will buy land from the city and build their new stadium 100% privately, putting no burden on taxpayers at all.
What also changed is the planned capacity of 19,500, now increased to 25,000-28,000, depending final design work. Construction is not expected to take place immediately as the team finalizes plans for enhancements to amenities and technology, meaning it won't be completed until summer 2016.
"Building a 19,000-seat stadium wasn't going to cut it, and, once we realized we needed alternative funding, it gave us the opportunity to see it as a blank canvas and draw up something completely new." team president Phil Rawlins said following the conference.
This means we may treat the presented renderings as outdated, even though location of the stadium will remain unchanged.