San Diego: Chargers to begin new stadium negotiations
source: StadiumDB.com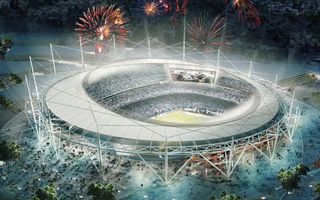 NFL team Chargers will start talks with the city considering proposed new stadium. San Diego is in a tough spot as it has to satisfy the franchise and taxpayers with one deal.
San Diego municipal and county authorities are beginning their negotiations with Chargers over the team's possible future in the city. Chargers have already announced their will to leave San Diego for a new Carson stadium in Los Angeles, but local authorities hope to keep the NFL team in town.
Negotiating positions of both sides are completely different. At this point Chargers may choose whichever option works better for them financially. Meanwhile San Diego need to give them an offer tempting enough and at the same time acceptable for taxpayers, who would have to agree on public contribution for the planned Mission Valley stadium.
San Diego mayor Kevin Faulconer's proposal for the new stadium includes $300 million in public funds, but would expect much greater and long-term effort from the Chargers. Meanwhile their Carson bid is expected to be privately funded, but shared with Oakland Raiders, easing on the final bill.
In terms of stadium comparison, please visit presentations of both the San Diego stadium scheme and Carson NFL stadium at StadiumDB by clicking on renderings of both below!