Poland: Tychy municipal stadium almost ready
source: StadiumDB.com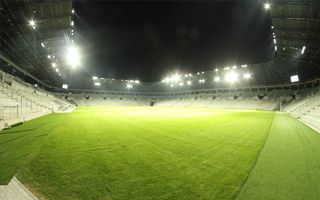 It's already been approved by two authorities, one more crucial decision to go. Stadion Miejski w Tychach will be Poland's newest football stadium when it opens against 1. FC Köln on July 18.
It's the final countdown in Tychy (Upper Silesia), where general contractor has 17 days to deliver Stadion Miejski. Works are carried out by Mostostal Warszawa, who are experienced in similar projects.
The stadium should see no major delays as nearly all systems are functional already. Fire department and health control body already greenlighted the building. One crucial decision lacking is that from the construction supervision. It's expected in June. Lighting was tested last week and, while not fully configured in the below video, it's considered ready for use:
It's not common in Poland to see construction of a stadium end without an extended deadline, so Tychy are regarded well in terms of running the project. However, one glitch is painfully visible: the building still lacks most of its seats. The seating was designed as a black/green/red mosaic, but only black and green seats were supplied on time (end of April), while red ones are still missing. And they're the ones expected to cover 15 lowermost rows, most of the capacity.
© Edukacji7.pl
Literal translation of its name is Municipal Stadium, because it's financed entirely by the municipality, as is customary in Poland. The new building will be able to hold over 15,000 people and is very likely to host Euro 2017 (U21), pending UEFA's stadium shortlist announcement.
Opening of the new stadium is contracted for July 18, when local side GKS Tychy is to face 1. FC Köln. The Bundesliga side wasn't chosen randomly. Germans were the only rival of GKS Tychy in European campaign of 1976, when the Cologne team won 3:1 on aggregate.
Is it sustainable?
The opening game sounds very exciting, but overall the mood isn't as optimistic. Currently GKS is hardly the team of 1970s heyday. The team is currently only one point above relegation zone in the 2nd league (I Liga) with two games to go. Plunge down to the third tier would be tragic news for the stadium's first season.
Especially that already in the 2nd league GKS's turnouts in the 2014/15 campaign were appalling: from 150 to 458 people per game! While that's mostly because of their temporary relocation to Jaworzno, the club will surely have trouble filling even one stand to capacity on a regular basis.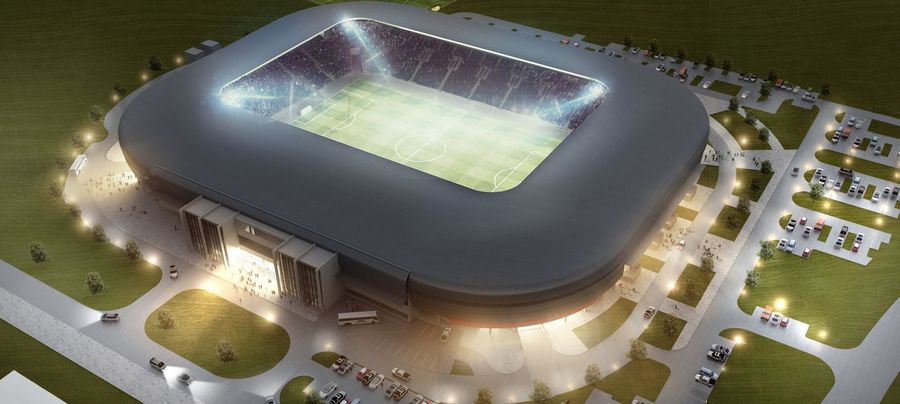 © Edukacji7.pl
The city is thus looking for additional revenue sources and has contracted the lease of 50% of commercial spaces on ground level. They also hope to draw conferences and other events to the stadium, which at this moment is the most modern in the Upper Silesian region. An ironic fact for the region of most Polish champions and largest number of honoured clubs. But with further new stadiums upcoming in Zabrze, Chorzów (two planned, one will be delivered in 2016) and Katowice (planning phase), the advantage over local event competition won't last long.