New design: Third time's a charm in Tomaszów?
source: StadiumDB.com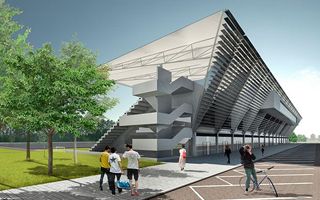 This Polish town already saw two failed concepts of their redeveloped stadium. Now it's time for the third one, in our opinion most impressive. Will it happen this time?
Tomaszów Mazowiecki is a municipality 30km south-east from Lodz. Home to fourth league team Lechia, the town has a central stadium remembering the former regime all too well. Thorough redevelopment was announced two times already, in 2012 and 2013.
Both attempts, each with a different architectural concept, failed before receiving needed approvals. Now, after last year's local election bringing Marcin Witko to power, the new town president promised to break the impasse.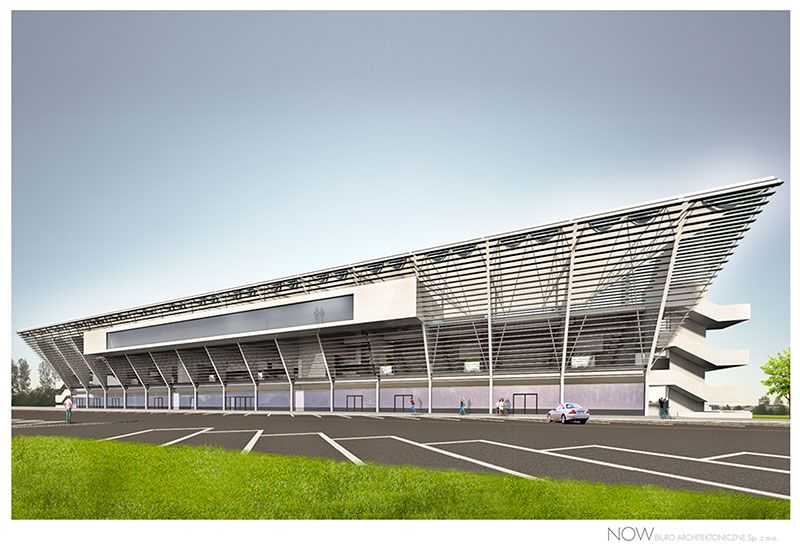 The vision of new municipal stadium favoured by Witko foresees a dominant east stand and much lower terracing on other sides of the field. This was one of two analysed variants, the second one included only two stands along the field, both covered and of same size.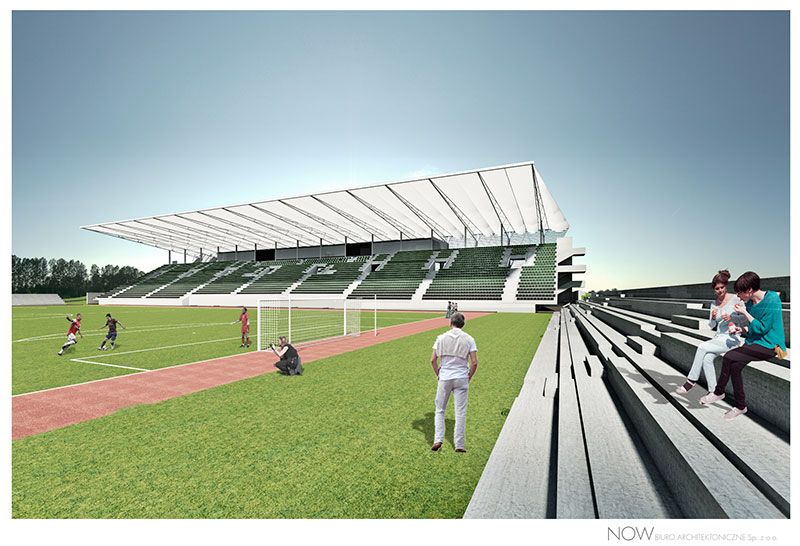 Selected version sets main grandstand capacity at 4,000 seats under a light roof. Ground floor, due to location along one of the town's major streets, would incorporate commercial outlets for rent to help sustain the stadium. Limited parking space (70 cars and 4 buses) will be divided in a way to also provide easy parking for customers on non-matchdays.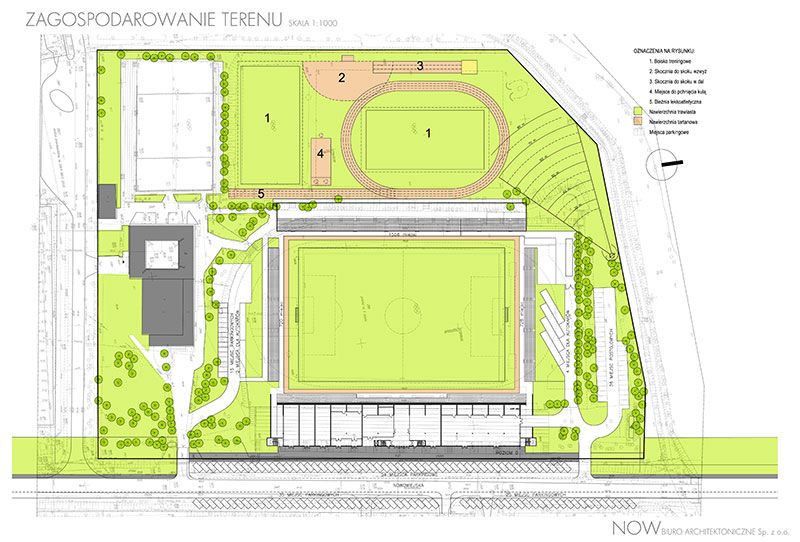 Overall design was done by Lodz-based NOW Biuro Architektoniczne. One major change compared to current stadium (also with dominant east stand) will be the athletics facilities relocated outside the stadium in favour of a football-only layout. Instead, training facilities for athletes will consume current training field.
Detailed time frame for implementation isn't clear at this point, because the town itself cannot afford to run the project. That's why authorities hope to receive grants from the sports ministry (up to 50%) and the provincial government's environmental funds.