Moscow: Spartak to build second stadium beside Otkritie Arena
source: StadiumDB.com; author: michał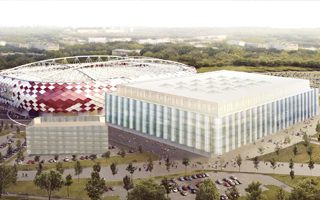 They may be selling more season tickets than any other Russian club, but come winter majority of ticket holders stay home. That's why a secondary indoor stadium is planned by Spartak.
In their first season at the ultra-modern Otkritie Arena Spartak have dominated domestic ticket sales. With over 25,000 season tickets sold, the most popular team is enjoying greater popularity than other powerhouses of the Russian league.
But that dominance is a fragile one, because poorest winter games gather just over 11,000 people. This means majority of season ticket holders chose to stay home. With Moscow's harsh winters one might understand this trend and so does Spartak.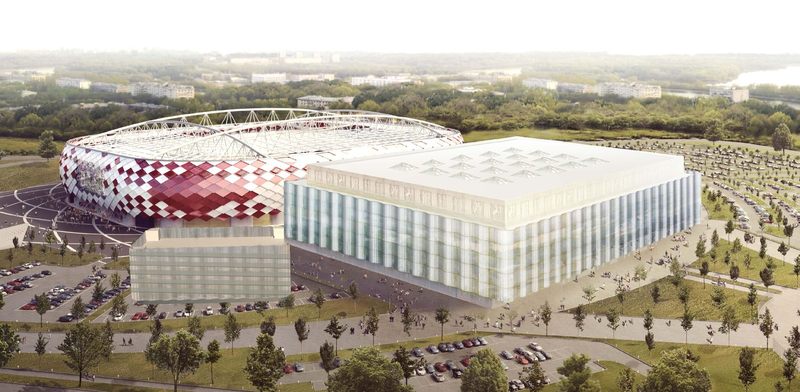 © Гранд Проект Сити
Just like they planned from the start, a secondary stadium will be built right beside Otkritie Arena, by its western grandstand. It won't be a stadium per se, because of steel roof covering the entire arena permanently. Still, full-sized artificial field will allow games to be played comfortably even in harsh winter conditions.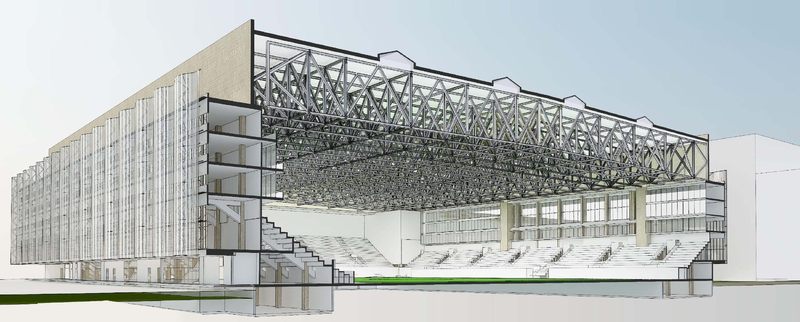 © Гранд Проект Сити
Stands will have total capacity of over 11,000, reaching 15 rows along the sides and 26 behind goals. Atop the western and eastern sections there will be 3 levels of boxes, accommodating 760 VIP guests and media representatives. This specific layout is partly caused by plot constraints, one of which is nearby subway line prohibiting from going lower with the structure.
The stadium will be covered with curtain walls of glass shaped to form waves. Neutral by day, the glass should resemble a subtle colonnade. That impression will be strengthened by night, when illumination will highlight parts of the glass. Lighting may also be used to add theming for various events, like concerts or exhibitions, which will take place here.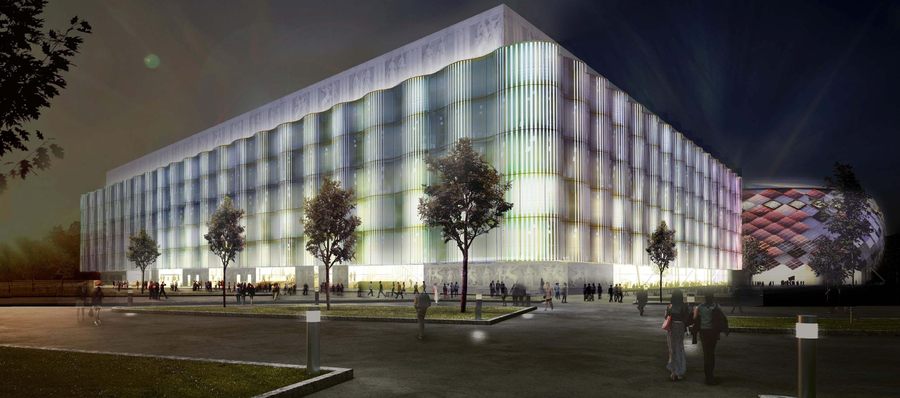 © Гранд Проект Сити