Czech Republic: Rebuilt Vitkovice stadium ready for use
source: StadiumDB.com; author: michał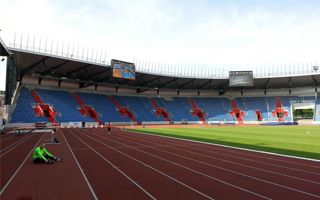 Yesterday Ostrava celebrated the annual Zlatá Tretra tournament, which was also the very first event after reconstruction of the city's multi-use stadium. From 2015/16 also Banik will move here.
It's been over half a century since the tradition of Ostrava's Zlatá Tretra (Golden Spike) athletic event began. May 26 2015 was special, because this very event – currently part of IAAF Grand Prix series – reopened the Municipal Stadium in Vitkovice for the public.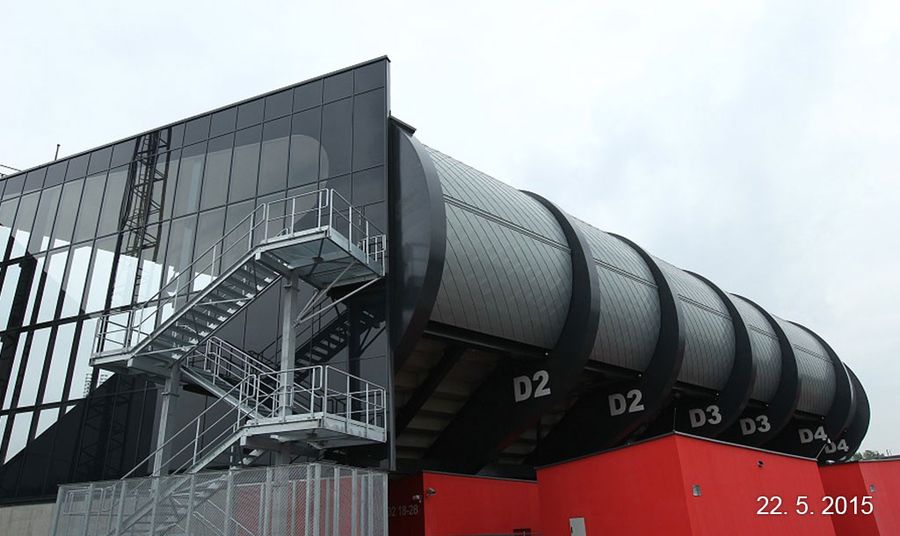 © atletikavitkovice.cz
In recent years the building was undergoing complete redevelopment, along the renderings we've shown you in 2013. Now, thanks to the great help of msstavby.cz, we can also show you how the reconstruction went. What's important for us is that the stadium wasn't revamped only for athletes. It will also have two football tenants: MFK Vitkovice and Banik.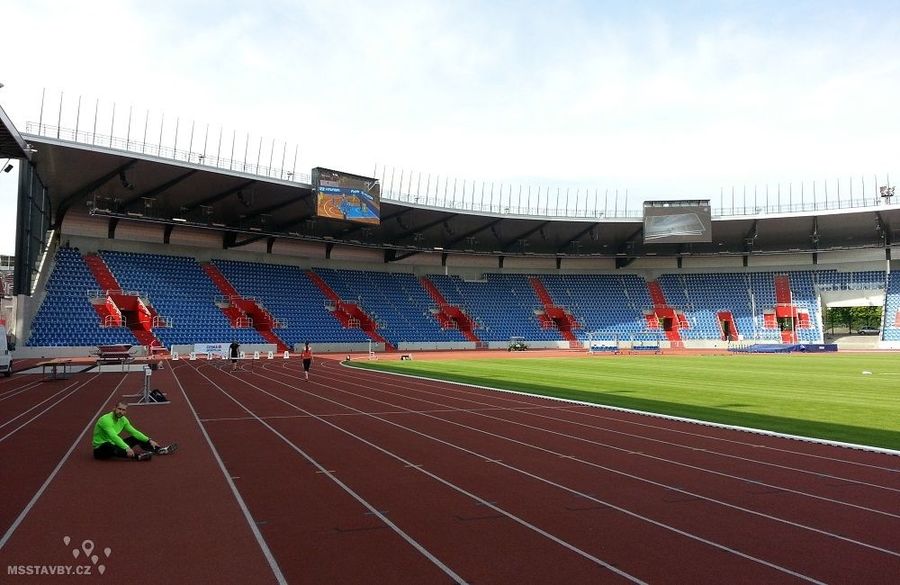 ©www.msstavby.cz
Relocation of the latter team was possible exactly thanks to the latest works, which began in the summer of 2012 and saw 10,000-capacity terracing (north/east/south) razed to the ground. First phase consisted of new east stand (5,020) and secondary free-standing buildings in the east and south (main gate) and was delivered in May 2013.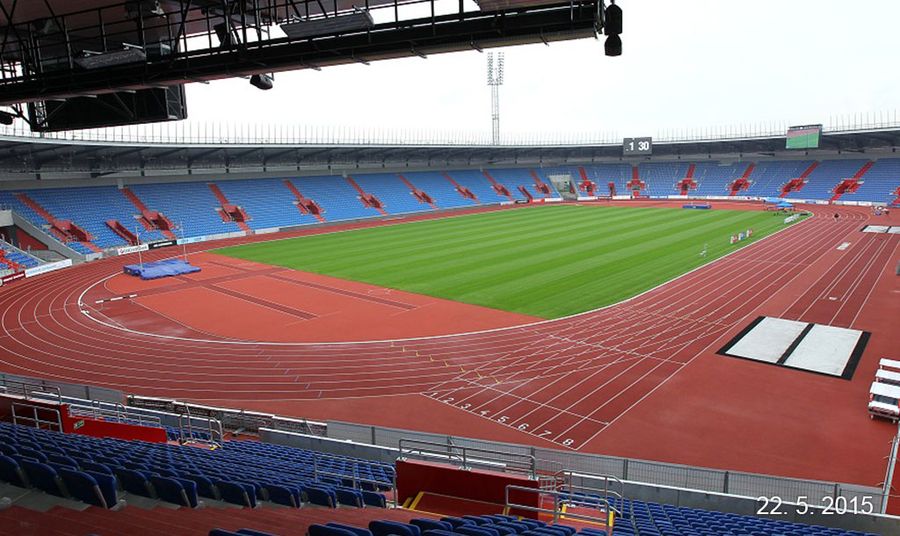 © atletikavitkovice.cz
After a break, new south and north curves were added, enclosing the stadium and making it the best venue in Czech Republic with a running track. Works were to be carried out by Sept 2015, but the stadium was ready for use in May.
Initially the cost was estimated to reach CZK 936 million, but eventual tender offers proved more affordable and allowed to significantly lower costs. The total was CZK 882.4 million (€32m / $35m). The city of Ostrava financed most of contracted works, receiving some 100 million in subsidies.