Budapest: Too expensive, national stadium downsized
source: StadiumDB.com; author: michał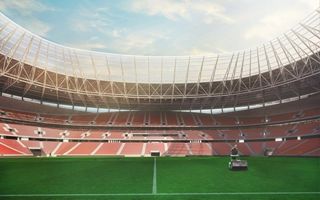 This would have been the most impressive stadium ever for such a price. But what seemed too good to be true, actually proved 50% more expensive. But the way costs are tackled raises questions.
The new national stadium in Budapest is expected to replace Stadion Ferenc Puskas by the end of 2018. Along the vision of building new stands within the old one's bowl, there was a lot of room left in the oval to fill with various facilities, even with immense capacity of almost 70,000.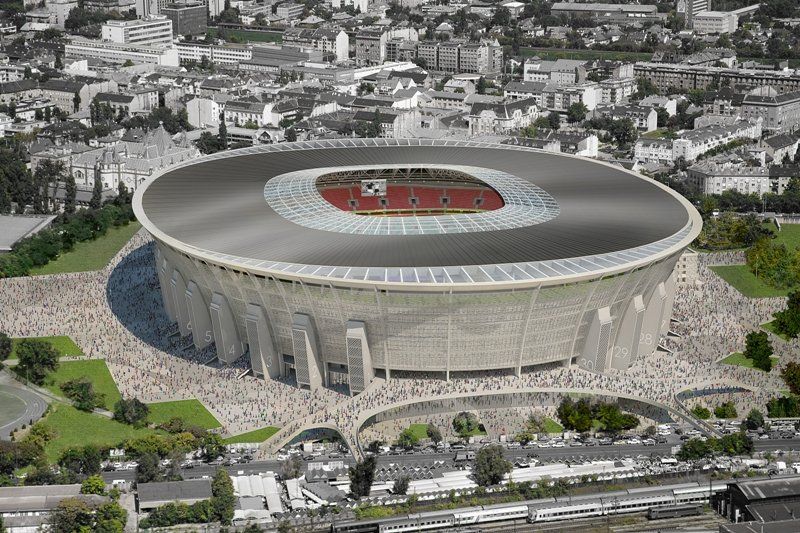 The plan included a hotel with 180 rooms, conference rooms, large sports museum and sports facilities for up to 20 disciplines (!) within the new stadium. To get an idea about the scheme's scale, just take a look at the below cross-section.
This entire building was planned to cost between 90 and 100 billion forints (up to $364m / €325m). While challenging to the national budget, it would still represent a very sensible cost compared to other stadiums of that capacity.
Unfortunately these estimations proved very inaccurate as recent figures show the stadium would actually cost 50% more than thought before ($546m / €488m). So this week information was released that cost-cutting efforts were introduced before groundbreaking takes place in Budapest.
Instead of reducing capacity of the building, authorities are apparently planning to reduce other uses to a bare minimum. Hotel, conference facilities and possibly most or all of the other sports uses could be gone from the final project. This way it could still be feasible within the 100 billion budget.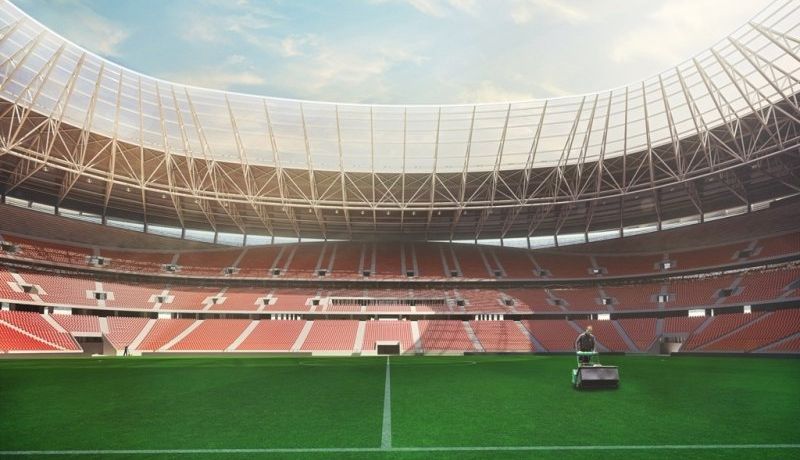 Not surprisingly, these measures caused significant controversy. Criticism comes from websites like Portfolio.hu, who note that sustainability of the new stadium is falling along with each cost cut. The secondary uses are in fact those most likely to generate profit on a regular basis.
Financial balance of the stadium might not necessarily be achievable with only the sport-event use. There are barely a few football games per year, both domestic and international, able to fill the stadium to capacity or at least close. Similar issue arises with concerts, because the concert capacity may reach 80,000. There are very few events that huge throughout the continent, let alone in Hungary.