Africa: World Cup in Ke… Kenya?!
source: coastweek.com / Xinhua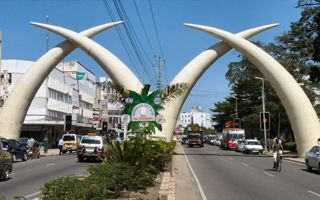 Should we admire the optimism, shake our heads or simply wait for more information? Kenya launches 2 major stadium projects this year and 3 more later in an attempt to bid for major events.
Kenyan stadium managing public company Sports Kenya announced it has entered into negotiations with two European countries in order to build major stadiums. "We have approached Norway and Sweden each to help us put up a stadium at sea level in Mombasa and another one in the high altitude area of Eldoret," Fred Muteti, Chairman of Sports Kenya told Xinhua.
According to Muteti, the proposed state-of-the-art facilities will enable Kenya to host international sporting events to the magnitude of the Olympic Games and the World Cup.
Two new stadiums is hardly enough to consider any World Cup bidding, so Kenya is doing more. Recently renovation of the largest stadium in Kasarani (Nairobi) began, while FIFA aids in two other projects. Refurbishment of Moi Stadium in Kisumu and Kip Keino Stadium in Eldoret were undertaken in partnership with the global organisation.
The two new stadiums planned in Eldoret and Mombasa are expected to see groundbreaking in October. Muteti said three other stadia will be built by public-private partnership (PPP) after completion of the two to bring the number of new arenas to five.
The map below shows four mentioned stadiums: new ones in Eldoret area and Mombasa and renovations in Eldoret city, Kisumu and Kasarani/Nairobi. O specific locations were named for the three PPP stadiums.