Toronto: BMO Field expansion needs more time and money
source: GlobalNews.ca / theGlobeandMail.com / TheStar.com; author: michał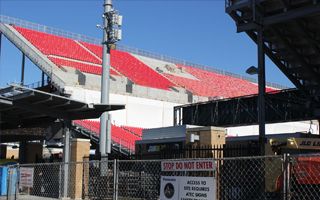 Works on the national soccer stadium of Canada are delayed and will be more expensive than anticipated. But reopening on May 10 isn't threatened.
First phase of BMO Field expansion is nearing completion. Nearly all of 8,400 seats in the new eastern upper deck are installed, while works continue in skyboxes and concourses underneath. Also the façade is getting closer as 350 workers are on the site every day.
That said, it's impossible to finish everything by May 1 as previously planned. The stadium will be ready to hold Toronto FC home opener on May 10, but not fully functional. Fans will still be able to enjoy their first game of the 2015 MLS campaign with new seats, HD screen, new concession stands and corporate/premium zones.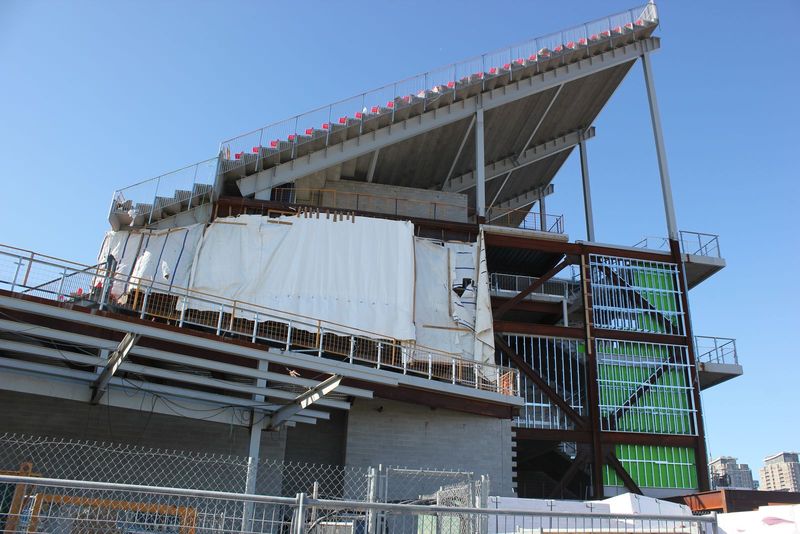 This and 9 other photos from Friday should help you judge the progress yourself. © John Hadden
The slight delay isn't a big issue, but the project will also cost significantly more than anticipated. Already now, during the first phase, estimates suggest the number to be C$120 million ($95m / €90m) instead of 105 million. This price includes works that are to be executed after this season, like covering stands with large canopy.
Final shape of both south and north zones is yet to be decided upon. A lot depends on potential deal with CFL side Argonauts, who might become the second tenant of BMO Field from the 2016 season onwards. To accommodate the longer CFL field, first several rows of the south end would have to become retractable, while lower north section might be dismantled altogether.
The agreement between Maple Leaf Sports & Entertainment and Argonauts needs to be struck soon, possibly within the next month. "If we don't get the green light soon, we might have to push it back a year," Robert Hunter, MLSE's chief development officer said on Friday.