Poland: Record number of disabled fans in Wroclaw
source: Wroclaw.Gosc.pl; author: michał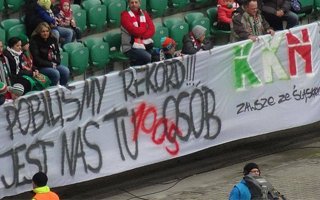 One in ten people during today's friendship game between Śląsk Wrocław and Lechia Gdańsk in Poland was a disabled person. Together fans of Śląsk and befriended clubs established a new record!
KKN Śląsk Wrocław (short for Śląsk's Disabled Supporters Club) was the first in Poland to gather disabled fans of any club in one organization. Since they began in 2008, it's been a story so inspiring, it earned them wide recognition in Poland and beyond.
They were a consultation group for the Euro 2012 venue Stadion Wrocław, constantly visit schools to educate youth on disabilities and football, but most importantly they simply follow Śląsk wherever the team plays, whether it's a European campaign or clashes with domestic outsiders in the Polish Cup.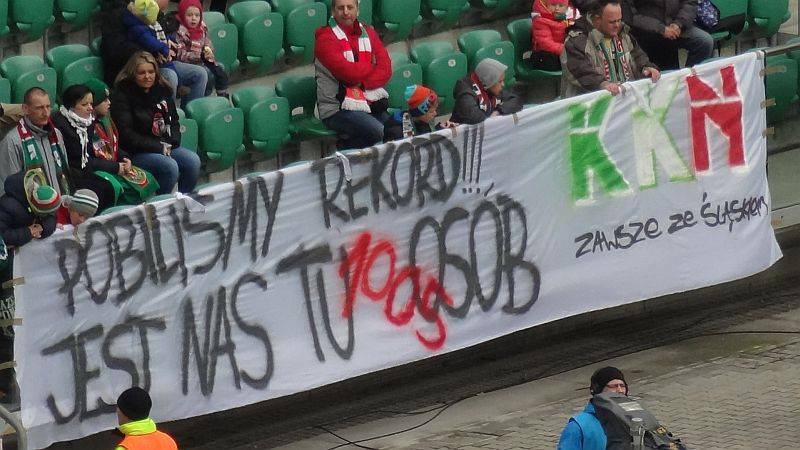 This group of friends born from football passion, recently decided to break the attendance record for any football game ever. Previous high was set during UEFA Europa League final in Bucharest (350), while for any regular sports event the highest known number is 720. So KKN decided to set their aim at 1,000.
"At first it seemed crazy. Maybe that's why we thought we should do it. Just to prove there are no barriers for us. It all cost 0 zloty. Everyone worked voluntarily, which didn't cause smaller engagement", says Paweł Parus, creator of KKN.
It all worked out in the end. Today's game of befriended Śląsk and Lechia brought 1,005 disabled fans to Stadion Wrocław, setting a new record for participation of fans with various disabilities. As total attendance was just over 11,000, the disabled fans constituted nearly 10% of all viewers!