New design: Revamped Carson vision for Los Angeles
source: StadiumDB.com
The city council barely managed to approve stadium construction and already the design has changed entirely. More impressive and… less impressive at the same time.
This concept for new Chargers/Raiders home was again created by Manica Architecture and foresees a new NFL stadium near the 405 freeway in Carson, LA (close to LA Galaxy's home).
The seating layout would provide one open end and a dynamic, futuristic envelope of all stands. New, impressive renderings were first presented by Carson officials in New York on Thursday, when the concept was presented to NFL officials.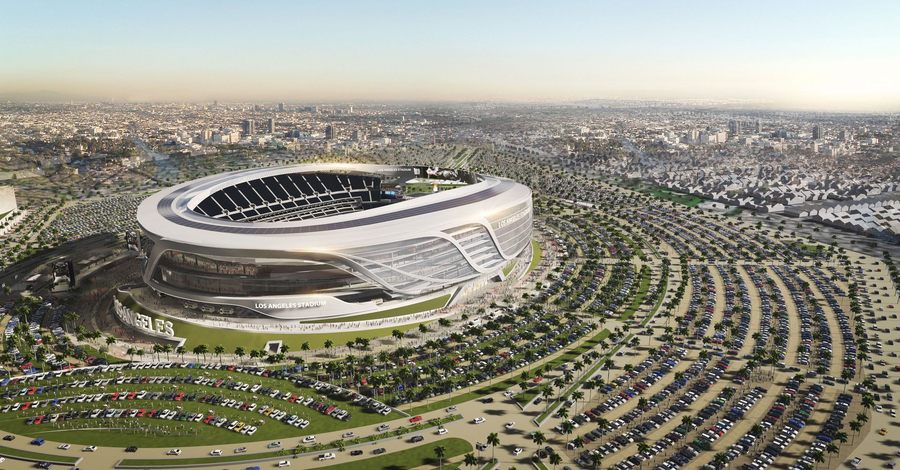 This is already the second iteration of the proposed Los Angeles Stadium, released just three months after the original one. While the first concept was reportedly developed with feedback from only one NFL club, this vision was created with both expected hosts – San Diego Chargers and Oakland Raiders.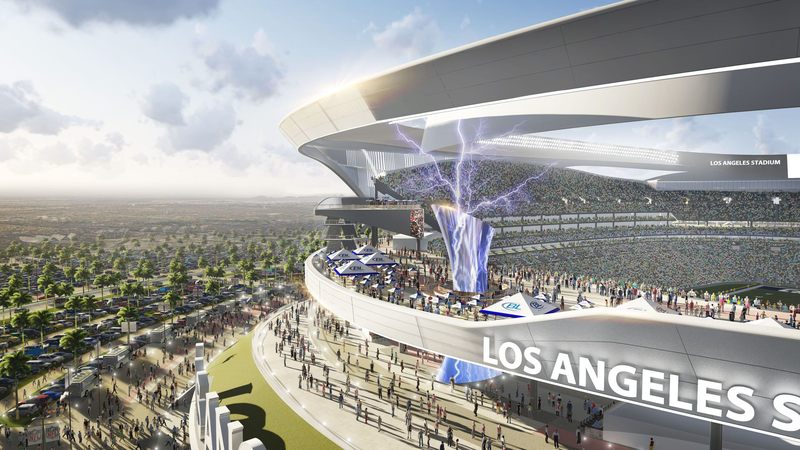 Its capacity is estimated at 65,000, representing a minor decrease from 68,000 (expandable to 72,000). Aesthetically, the concept's most distinctive element is the 120-foot (37-meter) cauldron, which would light a flame when Raiders score or electric charges when the Chargers score during their home games.
Both ideas seem very interesting, depending on final execution, but at the same time architects don't mention any more the key feature from Carson's first proposal – seats changing colours.
Aside from the cauldron, the stadium would be neutral in terms of colouring, with metallic, sleek outer wrap only being subject to illumination on matchdays.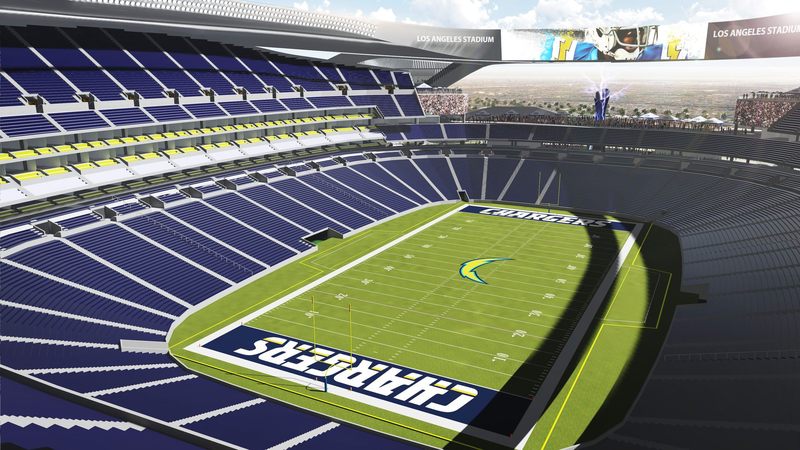 The stadium's cost is estimated at $1.7 billion, which would make it not only the most expensive in the USA, but worldwide. Both NFL franchises estimated public funding could be avoided, but there seems to be some skepticism towards this declaration, even with this week's unanimous support from the Carson council.
Construction of the stadium is still only an option, depending on whether Chargers / Raiders decide to leave their cities and get support from the NFL to do so. Only then can the stadium proceed, while there's serious competition in Inglewood, where billionaire Stan Kroenke wants to build an even larger NFL stadium.