Los Angeles: Inglewood and Carson compete for NFL
source: LATimes.com; author: michał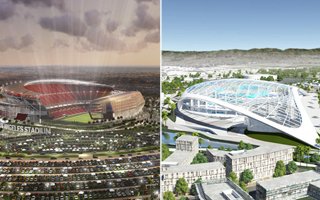 A series of meetings took place in Los Angeles this week. Next week presentations will be made in New York as two visions of the world's most expensive stadium compete for glory. LA Times report.
NFL vice president Eric Grubman visited Los Angeles on Thursday and met with representatives of both NFL stadium bidders. First, he talked to Inglewood mayor and representatives of St. Louis Rams, who wish to relocate there. After that he went on to meet new mayor of Carson and officials from San Diego Chargers and Oakland Raiders, who launched a joint bid.
Asked what transpired in the meetings, Grubman declined to go into specifics but told Los Angeles Times, "For me, it was an opportunity to open a line of communication, and an opportunity for them to ask questions about the process."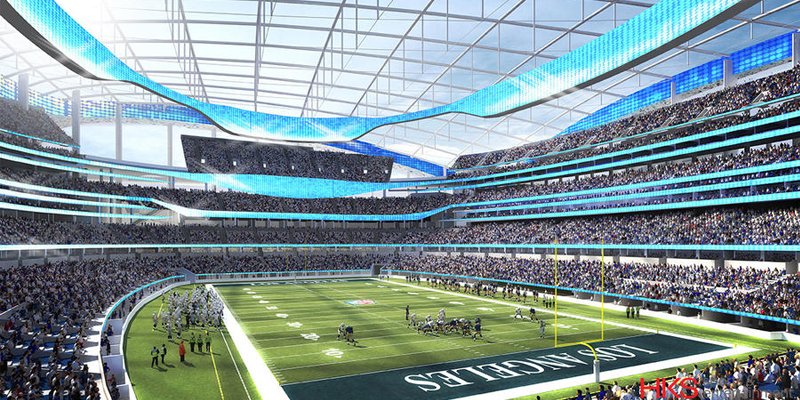 All three abovementioned current NFL franchises hope to relocate to the lucrative LA market, but only one bid will be granted approval from the NFL. The Inglewood scheme (above) was already fast-tracked by local council, while a similar vote in Carson will take place on Tuesday.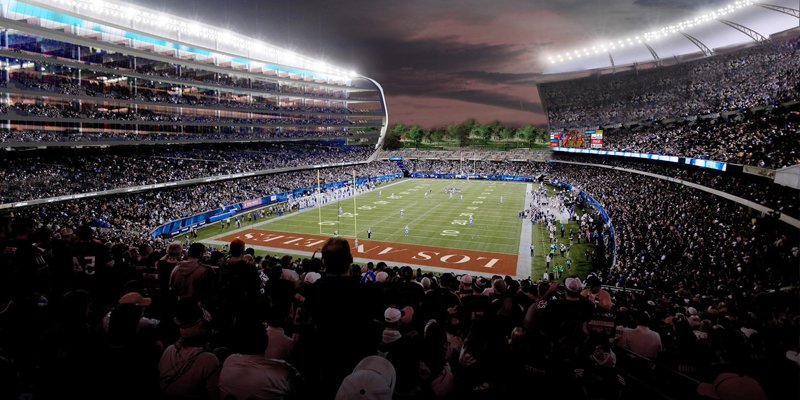 Whichever of these will prove successful, it will most likely become the world's most expensive. The Carson plan is valued at $1.7 billion, while Inglewood's at $1.86 billion. As both of them are to be financed privately, not value but securing the budget will be most important from NFL's perspective.
A special NFL Committee on LA Opportunities will hear presentations in New York next week from the owners backing the Inglewood and Carson proposals. The committee also will hear a presentation from St. Louis officials pitching a riverfront stadium there. The city of St. Louis aims to keep Rams in the city by offering a brand new stadium.