Indianapolis: Stadium for Indiana is no more?
source: IndyStar.com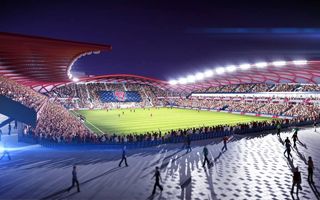 It seems the $82-million dream of Indy Eleven is dead in the water as the Senate approved a $20-million renovation to current Carroll Stadium. An Indy Star report.
It's been over 4 months since Indy Eleven presented impressive renderings of their proposed new stadium. Without a specific location in mind, the vision is to build a new $82-million football-specific stadium of no less than 18,500 people for the club's MLS aspirations.
However, now it seems that dream may remain only in the series of renderings indefinitely. The Senate this week passed a bill authorizing a $20 million bond package to upgrade IUPUI's Carroll Stadium, a plan that — if it goes forward — would lock Indy Eleven into a 20-year lease at its current home.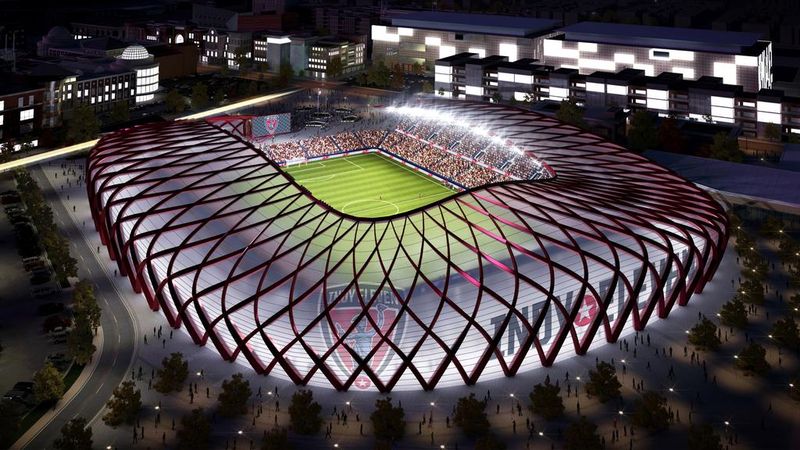 © Stadium for Indiana
The Senate bill would let Indiana University issue $20 million in bonds to upgrade its 33-year-old stadium, where the team currently plays. Tax money captured both at Carroll Stadium and at a Downtown hotel being developed by the team's owner, Ersal Ozdemir, would be used to pay the debt. And the Eleven would have to sign a 20-year lease.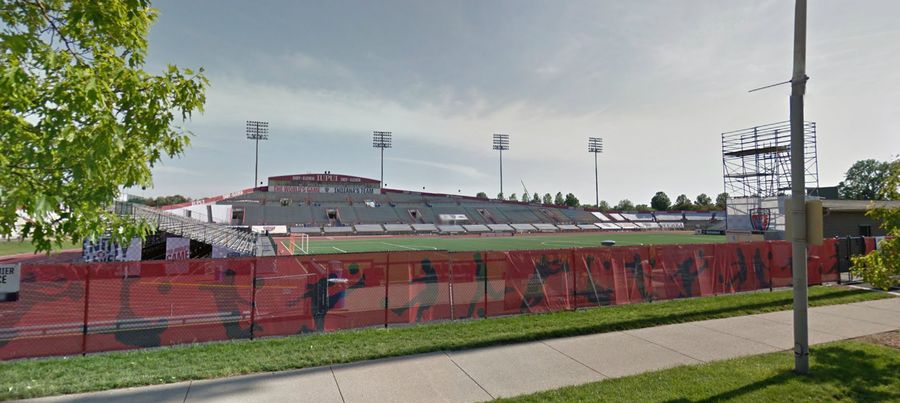 Current Carroll Stadium with temporary sections for football-specific laout.
The Senate version needs to prevail and end up on the governor's desk. And if it does, Indianapolis needs to lend its support to the project. Alterations to Carroll Stadium may, but don't have to influence Indy Eleven's aspirations to join the MLS in the near future. Meanwhile Indianapolis needs a modern mid-sized stadium, according to mayor Greg Ballard.
"Right now in Indy, the gap is between high school-type venues and Lucas Oil Stadium," said Tom Morrison, vice president of capital planning and facilities at IU. Midsize soccer events such as a high school or NCAA championship match "are not looking for a Lucas Oil Stadium because it's too big," Ballard said.