Belgium: Mechelen plan finally approved
source: StadiumDB.com / kvmechelen.be / nieuwsblad.be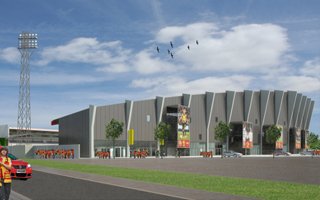 KV Mechelen announced the mayor and councilmen of Mechelen approved the long-awaited redevelopment of Argos Stadion. The project is priced at €8.5 million and should see first stand open in August.
KV Mechelen representatives yesterday confirmed they city (mayor and council members) approved their long-overdue redevelopment scheme for Argos Stadion. Initial plans foresaw groundbreaking in May 2014, but the club have to appreciate their chance of making it this May instead.
Construction needs to begin soon not only because of the year-long delay, but also because first phase needs to be delivered already in the summer. In order to make it real KV Mechelen already asked to play to first games of the 2015/16 season away.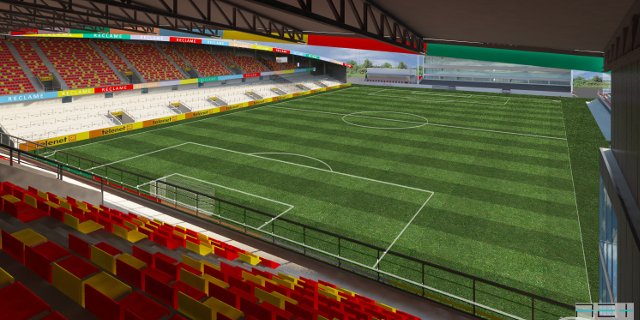 The first phase will see new north stand being built (along the side). Then time will come for the west end (expected for delivery in early 2016), later to be connected with the north side with a small corner sections. Only after these crucial construction elements are delivered, works on secondary amenities and upgrades will be carried out.
The entire project is expected to cost €8.5 million. Of that amount only some 10% will be covered directly by the club. Majority, €4 million, will come from private investors benefitting from the planned works.
€750,000 is assigned by the Flemish government while up to €3.5 million will be covered with bonds. KV Mechelen advertises such solution as a win-win as it's more comfortable for the club than regular bank loan, while fans can support their club and become stakeholders for the project in a way.