USA: Over 100,000 at MLS home debuts!
source: StadiumDB.com; author: michał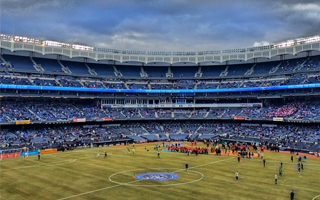 As NY City and Orlando City join the Major League Soccer, growing demand for the sport can clearly be seen. The two teams alone brought over 100,000 to their home openers of the 2015 seasons.
First indications suggest the latest MLS expansion teams in Orlando (Florida) and New York will become great assets to the league. Both franchises failed to build a football-specific stadium in time for their debut, but ironically this helped them draw great crowds for their first games.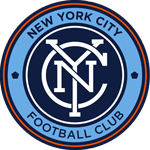 Yesterday New York City FC played their first ever home game. With no decisive move on their purpose-built new stadium yet, the club will utilize Yankee Stadium with regular MLS capacity set at 27,528 seats. The number may be increased to 33,444, but the opener drew so many people that all sections were made available, ending with crowd size of 43,507!
David Villa's first goal allowed NYCFC to eventually beat New England Revolution 2:0. It also helped keep the momentum for New York audience, curious of the latest franchise. Should the team fail to win, some might lose the early enthusiasm after NYCFC's last week draw away.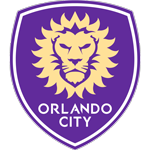 That last week game happened in Orlando, where Orlando City SC also debuted in the MLS. They played at another temporary home, the Citrus Bowl. Turnout for the first ever home game was even more spectacular than in New York with 62,510 people inside. Sell-out-crowd at a stadium of 60,000+ led some to question whether the capacity of their purpose-built arena should increase.
No increase planned
Both clubs are looking forward to their eventual home stadiums, but only the Florida-based franchise has a project ongoing. Construction of the 19,500 stadium with a kop-alike stand for vocal fans will not be influenced by the unexpected ticket demand for opening game. The size will remain unchanged for now, though there will be room to expand once the demand in regular season proves to exceed capacity.
Also in New York there's no plan for a larger stadium than that suggested by MLS guidelines. A venue for under 30,000 people is expected to be built for NYCFC, the Manchester City daughter-company.
Two latest addition to MLS suggest the league may soon become one of the world's most attended football leagues. Last year the total ticket sale went over the 6 million mark, nearly three times that of 2005. Average home crowd stood at 19,151, nearly equaling the Dutch Eredivisie.
The next MLS expansion is expected in 2017, when teams from Atlanta, Los Angeles and Miami will join the league.