Russia: Last minute concept change for Kaliningrad
source: rosbalt.ru; author: michał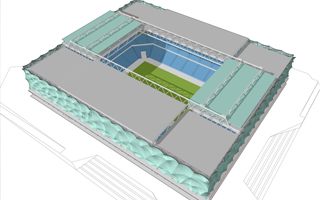 There's so little time left, that building what was originally planned is literally impossible. So now a much simpler and downscaled design is being prepared. Yet still, the Kaliningrad stadium will be extremely expensive.
According to original deadlines there's barely over 2 years to deliver Russia's 2018 World Cup stadiums. Initially FIFA usually sets the dates at one year before the event, which is mid-2017. However, the federation also tends to accept stadia opened 6 months later. So at best Russia has 2 years and 9 months to open their new stadiums.
And while that's not an issue for Moscow, Kazan, Sochi or even the long-overdue Saint Petersburg stadium, in Kaliningrad the situation is dramatic. Construction of local stadium is yet to begin (!), while the Russian sports ministry gave all cities and contractors time until the end of 2014 to break ground.
To make things even worse, neither the 2012 nor 2013 concepts for Kaliningrad's new stadium are possible to build in so little time. That's why Crocus Group, the general contractor for the venue, ordered a new project to be delivered.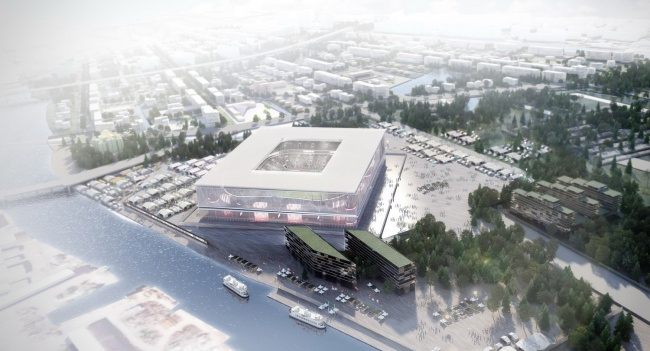 Much simpler, with capacity reduced to 35,000 and without the long-planned retractable roof. It's supposed to be built almost entirely with prefabricated elements to facilitate on-site works and assure fast installation.
Despite capacity at 35,000 (net) and much poorer infrastructure, the stadium is still expected to cost a shocking RUB 18 billion ($285m / €270m), making it one of the very most expensive stadiums in this size category ever built. And, as if this wasn't bad enough, Crocus Group owner Aras Agalarov admitted while speaking to Forbes, that he'll "be happy" if they manage to stay within the 18 billion.