New construction: Check how Anfield is growing
source: StadiumDB.com; author: michał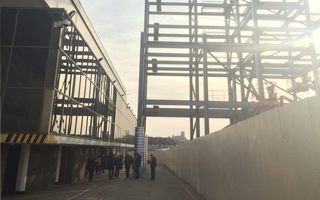 From now on you'll be able to see not only renderings, but also progress of the build. As the steel structure begins to grow, progress will be visible very fast and Anfield will be 8,300 larger next year.
Ever since the club decided to stay at Anfield in 2013, Liverpool FC had been working on a feasible expansion plan. Main grandstand was the first to grow, as designed by KSS Group. Existing sections are to be retained, but merged with massive new facilities to be built behind the stand, under one new roof.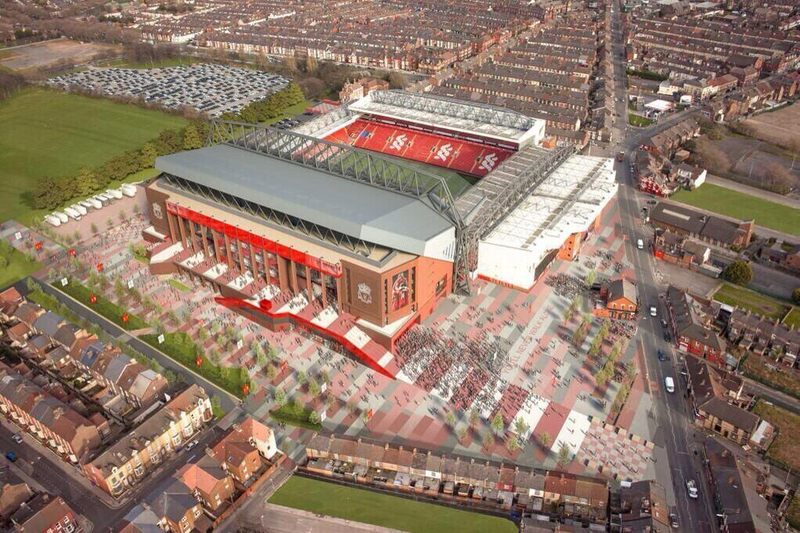 © Liverpool FC
The new, enlarged main stand will hold over 20,000 people, representing an increase of 8,300-8,500 from the starting point. Spread across three tiers (9,300 / 3,100 / 7,900), the seats will provide new facilities for corporate clients, who will be crucial in recovering investment cost of £75 million (115m including secondary costs). As the club stated, recouping all of the price may take as little as 4-5 years of operation.
Enabling works began in June 2014, when demolition of houses behind the main stand was launched. By December 2014 the site within the stand's future blueprint was cleared and foundation works started. In March 2015 the very first steel prefabs were installed and progress proves to be rapid from that point onwards. Please take a look at these photos by ThisIsAnfield.com (thanks to whom we'll be able to provide you with updates) to see the difference between March 12 and 22 – it's huge!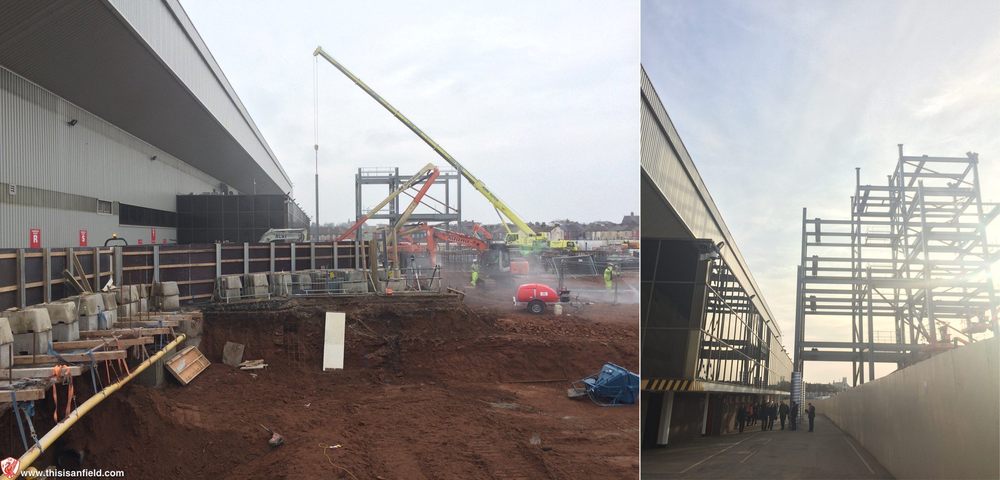 © This Is Anfield
Overall the entire stand is to be delivered by July 23, 2016. Whether the specific delivery date will change or not, Liverpool are hopeful of opening the new sections for the 2016/2017 season.
That may prove difficult, because the project runs with a challenge of not intruding football fans from entering the main stand. Nearly all of the construction (including mounting of the new roof) will go on from behind the stand and above it, enabling constant use. Please see the below simulation by Severfield (steel works contractor) to see how it's being done: