Los Angeles: World's most expensive stadium for two teams?
source: LAtimes.com; author: michał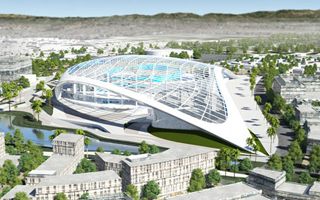 Stan Kroenke managed to get everyone's attention yet again. Not only is he planning to privately build the world's most expensive stadium. That stadium may also be home to two franchises.
After two decades with top level American football, Los Angeles is subject to possibly the most heated race among NFL teams. Four bidders were eager to get a chunk of the LA market and one of them (Anschutz Entertainment Group) is already out of the running.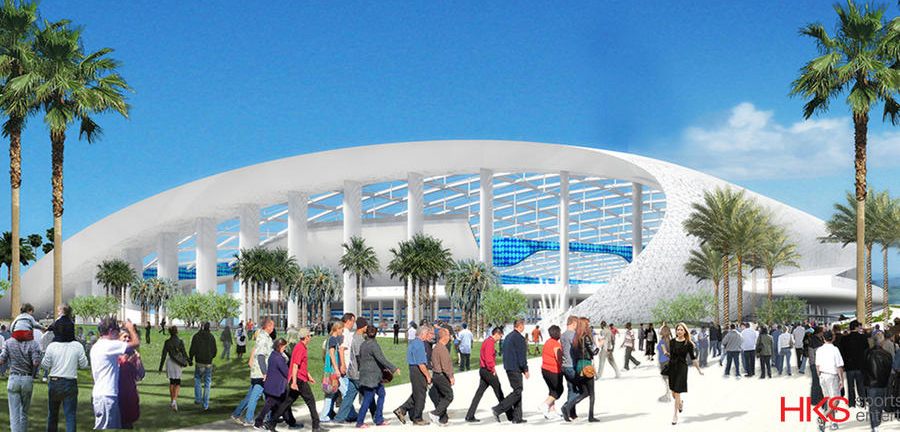 © Hollywood Park Land Company
Yesterday billionaire Stan Kroenke (majority owner of St. Louis Rams, also Arsenal FC in England) revealed further details about his proposed Inglewood stadium. The businessman wants to build the world's most expensive football venue ($1.86bn / €1.7bn) with private partners and has now shown new renderings.
© Hollywood Park Land Company
The stadium's capacity of 80,000 (one of the largest across NFL) won't be that obvious to passers-by as three (!) tiers of seating will be sunken. Its transparent domed-roof will allow great amount of sunlight inside, while large open ends will also make the stadium airy despite its layout with vast areas below ground level. Neutral by day, the roof will live at night thanks to ribbon-shaped digital screens.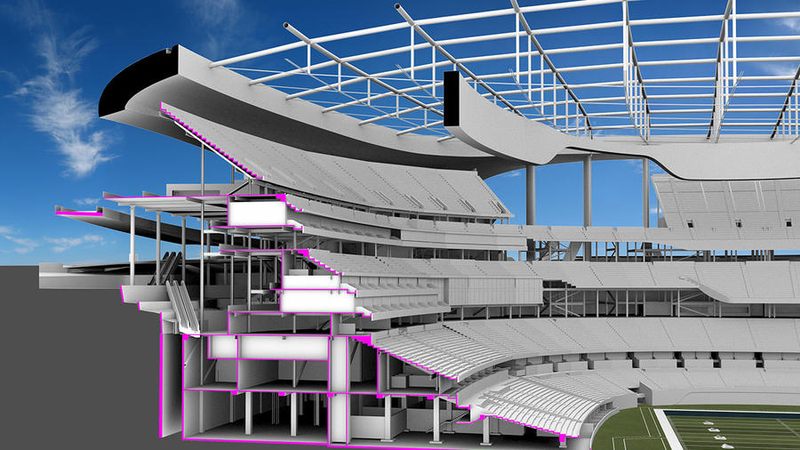 © Hollywood Park Land Company
But perhaps most interestingly, the stadium is now expected to host even two NFL franchises instead of one. The league wants to make it possible and Kroenke's concept needs to enable such possibility in order to compete with the two-team Carson concept. Two sets of locker rooms, offices and even two presidential suites are planned.
Whether the stadium will go ahead is still unclear, but it's been fast-tracked for approval and made great progress since its announcement in January.