New construction: Demolition begins in Lodz
source: StadiumDB.com; author: michał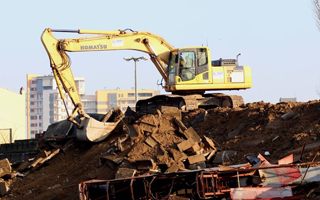 One of Poland's most successful and popular clubs is getting a new stadium and from today onwards we'll be there to present the progress to you. Meanwhile Widzew seeks an alternative relocation venue.
Thanks to the help of photographer Sebastian Zalawski, we'll be regularly showing you the progress of another major stadium getting built in Poland. This time for the once-great Widzew, a club with one of Poland's largest followings.
Preparatory works for the demolition began in late 2014 and now every day sees more heavy machinery arrive on site. The below photo shows what used to be the stadium's south end, occupied by the most fanatic supporters of Widzew.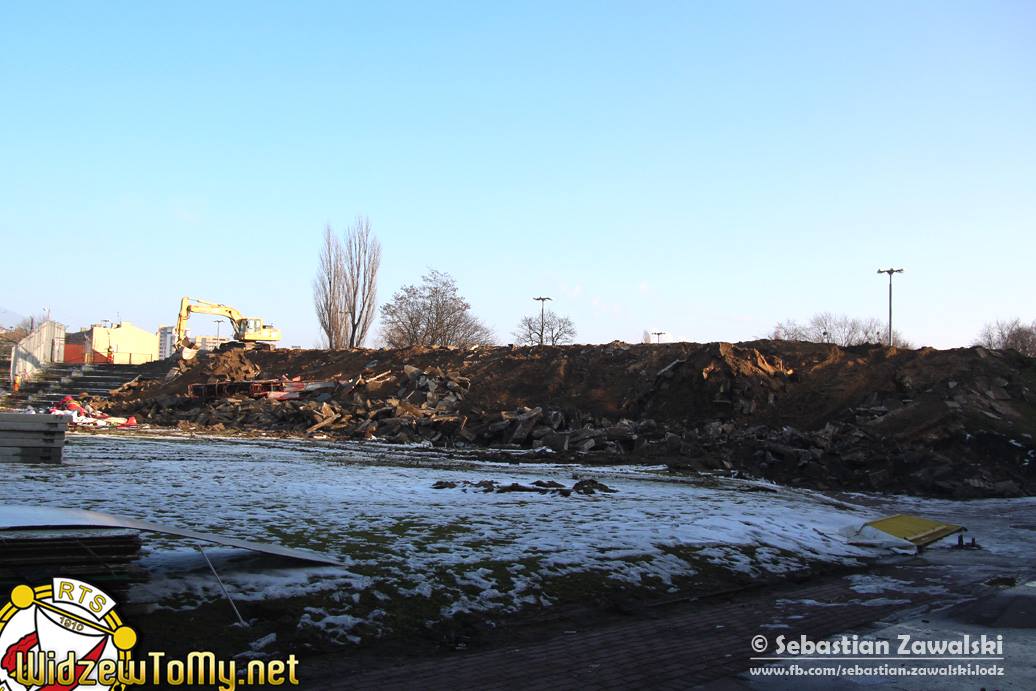 © Sebastian Zawalski, WidzewToMy.net
Yesterday the general contractor, Mosty Lodz, submitted their final design documentation to the city hall, awaiting approval to break ground on actual construction. Until planning permission is granted, the company will continue with demolition works. All of the old stadium should be removed in March.
Mosty Lodz have 28 months to deliver the new stadium and the clock is already ticking. It's planned that the project will be completed in late 2016, but opened for the spring round of Polish football in Feb 2017. The new stadium will hold 18,018 people.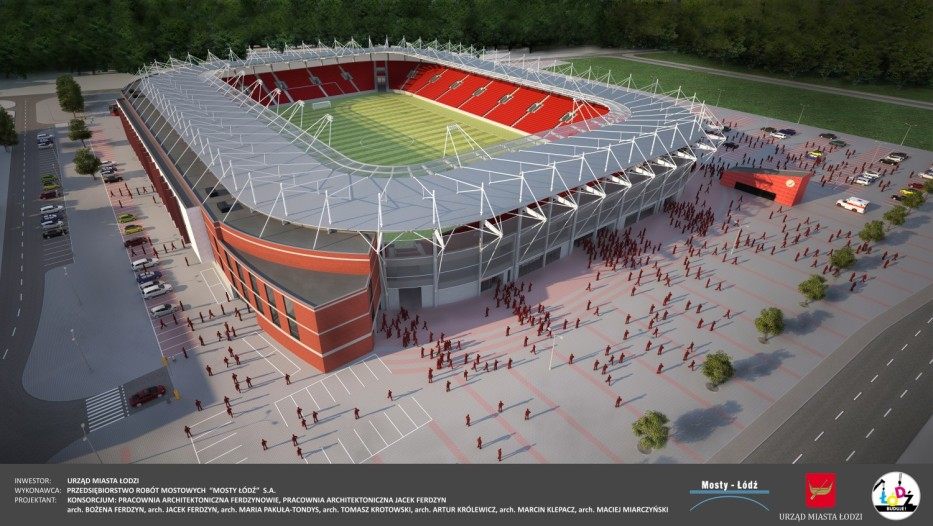 © Pracownia Architektoniczna Ferdzynowie
Meanwhile Widzew has been experiencing serious trouble in finding a temporary venue for the construction period. Most urgent problem is having a place to hold games in for the next half of the season.
The club already submitted their bid to play in Byczyna (small village outside of Lodz) twice and twice it was rejected by Polish FA. Search for a temporary stadium has been ongoing for a year now and supporters are starting to lose patience. In an angered statement, both of the club's fan associations urged officials to finally take action on what is the most urgent matter for Widzew.