Donetsk: Donbass Arena in decent shape
source: Stadiums.at.ua / GalInfo.com.ua; author: michał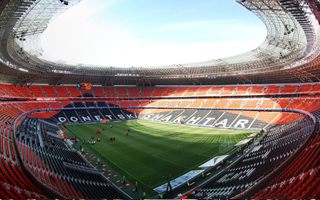 Despite ongoing fights in Donetsk, director of Donbass Arena assures the stadium is fine. There was some damage, but none of it is irreparable and holding games is a matter of preparing the stadium.
During a recent press conference Vadim Gunko, the director of Donbass Arena, assured the public that no irreparable damage has been done to the stadium. While parts of it were damaged in August and October, repairs were already carried out in some areas.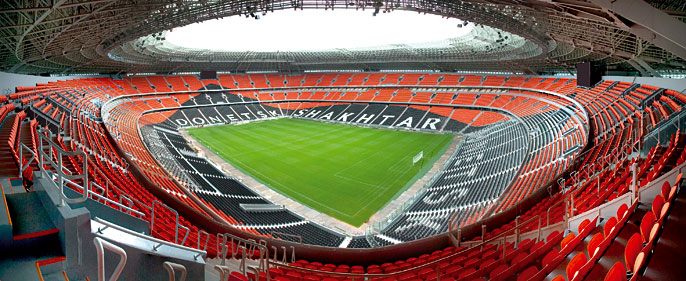 "Part of the façade is still damaged, but when it comes to ability to hold games, the stadium is able to do it", Gunko assured. Even with a missing segment of the elevation, the stadium is able to hold games, though special attention needs to be given to the field, which wasn't maintained because of the military conflict.
While Donbass Arena is awaiting the return of Shakhtar, no relocation to the home region is planned soon. The club signed a lease for Arena Lviv until year end. Cutting it short seems unlikely with ongoing crisis in Donbass.