New design: Stadium for Indiana
source: StadiumDB.com; author: michał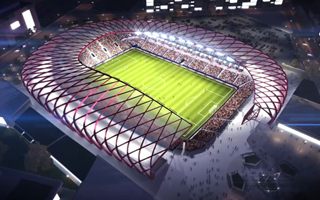 Great looking concept that's extremely likely to… look completely different when implemented. But at the moment it's very appealing. Will its financing model also gain support?
Double-tiered stands along the field, single large terrace for supporters behind one goal and an open view of the skyline on the other end – that's the 18,500-capacity layout told short. Stadium for Indiana is expected to become an NASL (possibly MLS later) venue for Indy Eleven, but it would be available for up to 50 large events per year.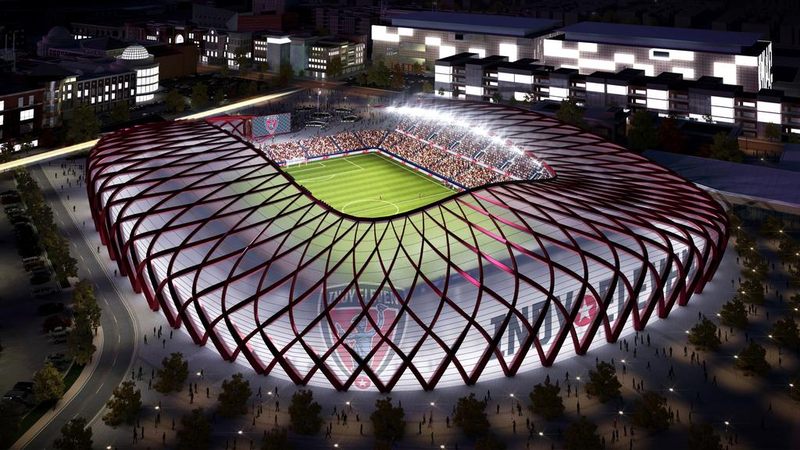 © Stadium for Indiana
The outer shape or in fact the entire layout should not be taken for granted though. The images released in January 2015 are of very initial nature and "almost certain to change" significantly. At this moment no specific location for the stadium has been indicated.
Building the stadium should consume $82 million (€72m) and take up to two years. Its final financing model attempts to avoid public outcry over using taxpayer money. The stadium would be public property, but funds needed to build it would be recovered from additional tax and ticket revenue generated by the stadium over the next 30 years.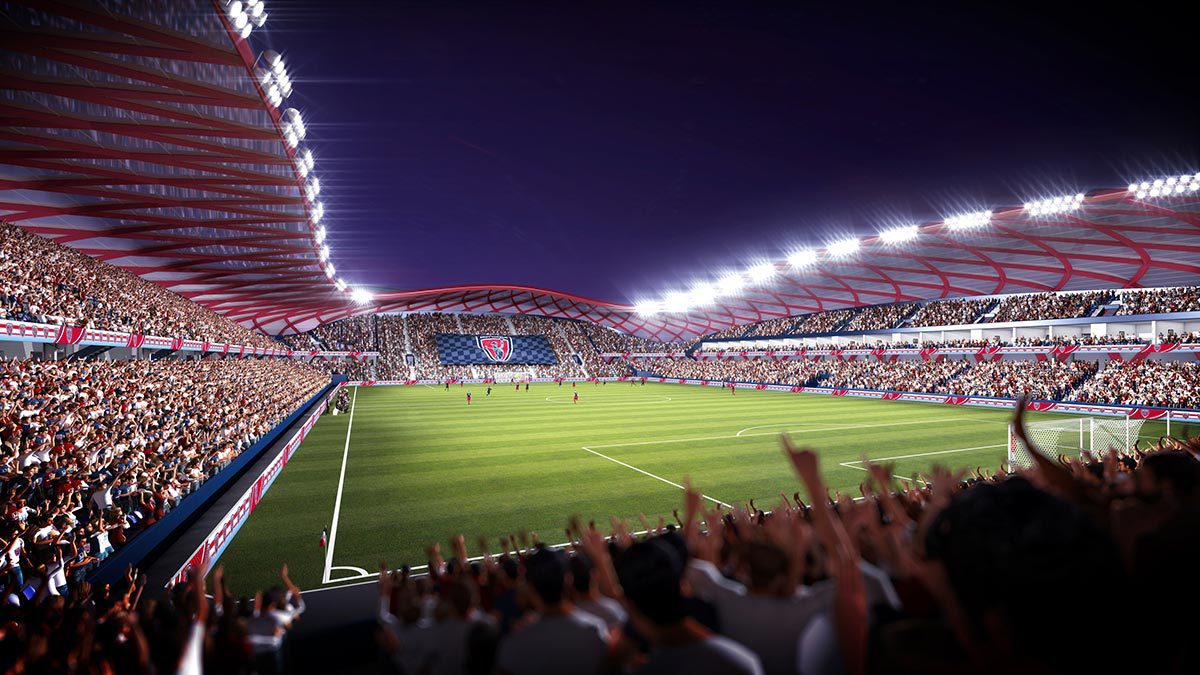 © Stadium for Indiana
Indy Eleven's stadium project is the subject of a bill that is currently on the docket for the Indiana state legislature. A similar proposal didn't make it far last year. The club currently plays at Carroll Stadium on the campus of Indiana University – Purdue University Indianapolis (IUPUI) and registered the best average attendance in the second-tier NASL during their inaugural season of 2014, selling out all 14 home games.