Netherlands: Capacity dilemmas in Rotterdam
source: StadiumDB.com; author: michał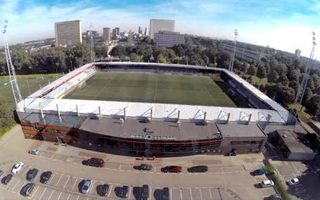 While Eredivisie's smallest Excelsior Rotterdam plans to leap forward with stadium expansion, Feyenoord is torn between increasing or downsizing their planned redevelopment of De Kuip.
Excelsior needs to grow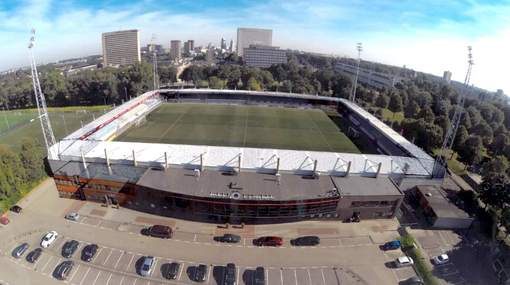 Last year during their New Year's reception Excelsior president Albert de Jong was happy about saving the club from bankruptcy. This time it was much more optimistic. Promotion to Eredivisie boosted the club's finances and allows planning for a stadium upgrade.
With just over 3,500 seats Woudestein is the smallest stadium in the league, but demand for top games exceeds capacity even a couple times. This is why an early sketch (left) of the stadium's upgrade was presented. Filling the corners and upgrading the club building would improve revenue sources and increase size to some 5,800.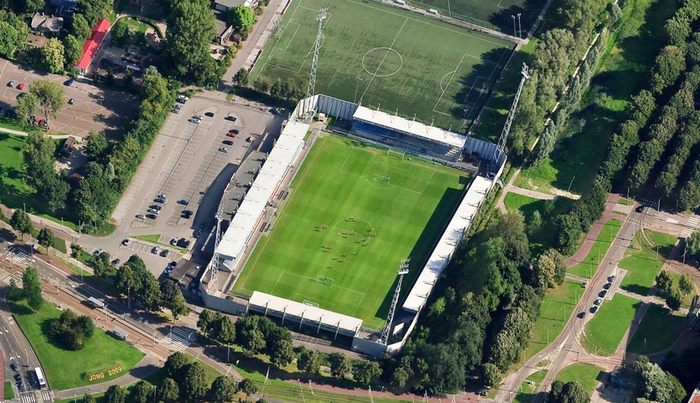 The plan is rather simple and may not seem too challenging, but Excelsior is still far from comfortable position. Debt needs to be continuingly decreased, while annual revenue of €500,000 isn't enough to carry out the works. That's why no time frame for the project was presented. A lot will depend on avoiding relegation in the current season.
Feyenoord torn between bigger and smaller
Recent weeks saw speculations about the size of De Kuip after expansion. It's already clear the stadium needs to grow, but final capacity is unclear. Last year's preference of Feyenoord to have 70,000 seats is reportedly subject to changes. First it was mentioned to go up to 76,000 and the club doesn't deny it.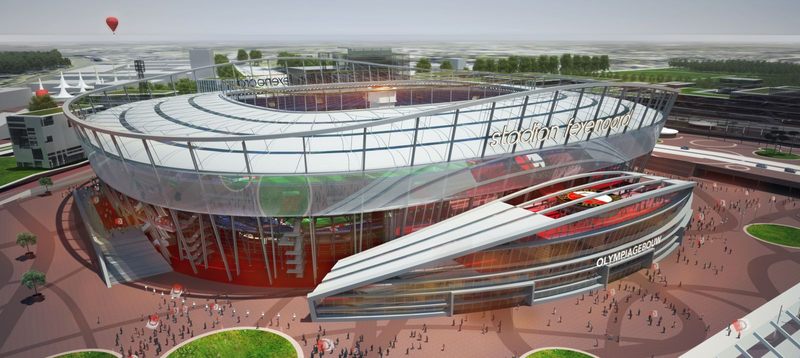 Officials gave several statements in recent days, arguing the stadium's eventual capacity may both grow and decrease, subject to further analysis. Currently it seems the club are more for the downsizing, preferring to enjoy sell-out crowds regularly rather than more fans on some occasions only. The size expected to assure filling on a match-to-match basis would be 59,000-63,000.
However, it needs to be remembered that Feyenoord are experiencing serious complications with their redevelopment scheme. As it turns out, BAM Sports is failing to satisfy the club's expectations. It's still not clear whether the contractor will work out a way to implement their last year's proposal. If not, the entire project may be put to a stop.