Milan: Rossoneri release more stadium details
source: StadiumDB.com; author: michał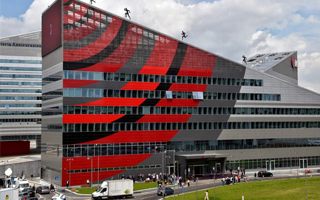 Capacity goes up, delivery time will be shorter. These are the newest revelations from Italy, where AC Milan and Arup presented their plans earlier today.
During a press meeting on Saturday AC Milan revealed further details of the planned new stadium. As suggested in December, the stadium will be fitted into a dense urban area and thus needs special measures.
Stands will be sunken 10 meters into the ground (not 15 as previously stated). The stadium will be insulated with sound-proof materials not to generate noise outside and special traffic amendments will allow majority of fans to come with public transport.
Milan denied there will be any residential use within the building, which was subject to speculation. However, a hotel, sport college, restaurants, children's playground, green areas and other public spaces will be provided in and around the new stadium.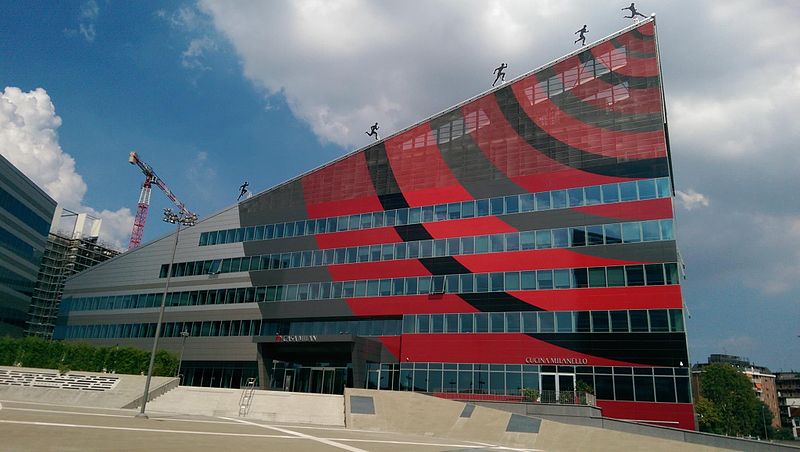 Casa Milan - new stadium will be built next to it. Photo: Andre86 (cc: by-sa)
Total height of the structure should stay within a very modest size of 30 meters, over two times less than the current San Siro. This way the stadium won't impose itself on the surroundings. In fact, the visual side is expected to resemble a regular building rather than a stadium.
As suggested before, Fabio Novembre should take part in designing the stadium. He was responsible for Casa Milan, the office building of AC Milan that stands adjacent the stadium site. Engineering will be carried out by Arup, who were today announced as Milan's partners. The company is one of global leaders in stadiums, having worked on the likes of Allianz Arena, Beijing National Stadium, AAMI Park or Donbass Arena – all among the best in their respective countries.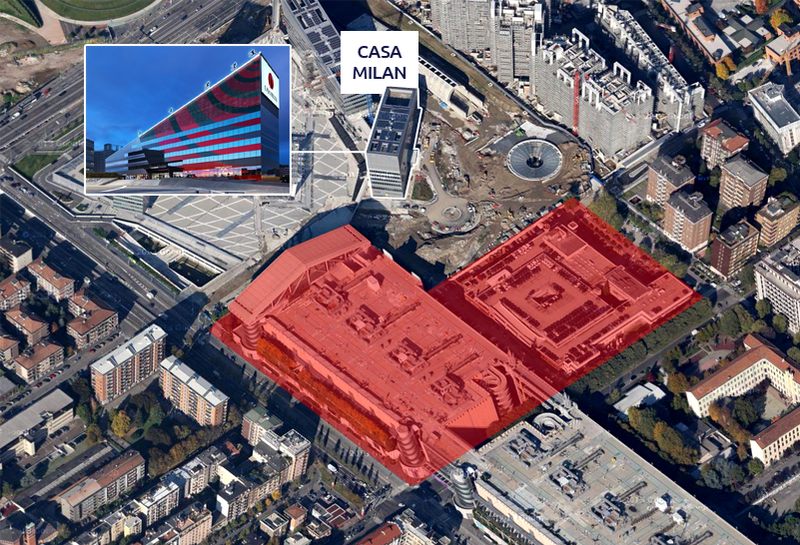 Despite the stadium's compact size, it's expected to hold up to 48,000 people – an increase from the previously-announced 42,000. This makes it the second biggest new stadium in Italy after AS Roma's plan.
And even better for AC Milan fans, opening date was now confirmed to be during the 2018/19 season instead of 2020 estimated before. However, meeting this deadline would require groundbreaking this year or it will become a challenge.