Singapore: Leaking roof, bad acoustics criticized after Sports Hub concert
source: StadiumDB.com; author: michał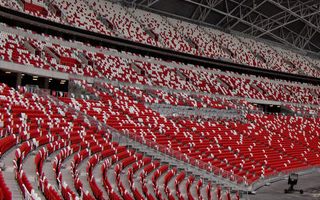 New national stadium of Singapore failed once again. This time problems surfaced during a concert, at which fans were getting wet despite closed roof, while sound system offered poor quality. And the list goes on.
On Saturday Taiwanese star Jay Chou performed in front of some 30,000 people inside the Singapore Sports Hub stadium. But despite Chou's popularity social media have been flooded with criticism. Not aimed at the musician, but venue operators.
Built for a stunning S$1.87 billion (world's largest public-private project), the stadium is criticized for roof leaks appearing throughout the venue. Though the retractable part was closed, holes allowed water inside both above the stands and access routes. To add to that, some fans had to be relocated due to their seats being placed near the open end of the stadium.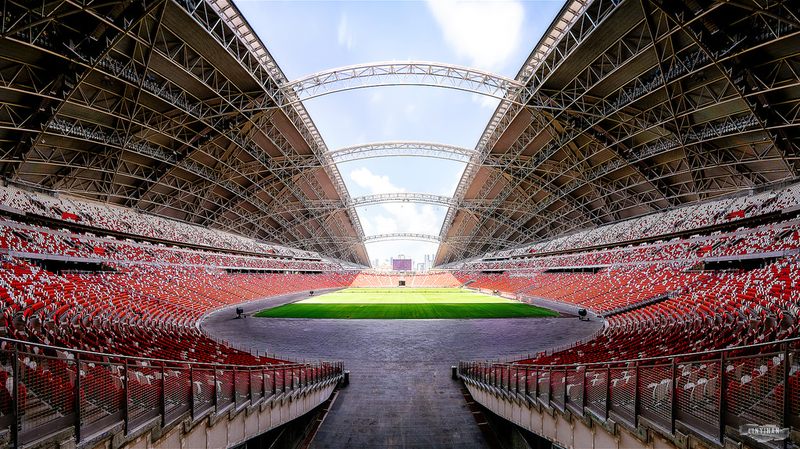 © Yihan
Another major flaw was the sound system. "Echo throughout the event. Can't even hear Jay's vocal at all except for the loud base. Very obvious lag seen on the big screen vs physical. Need lots of improvement" Hoong Sung Chan wrote on the Sports Hub's fanpage. Comments like his have been appearing hours after the event.
To add to the negative feedback, the stadium's outer drainage system failed to handle rainfall, while the one-of-a-kind cooling system expected to chill each seat individually didn't stop severe heat and humidity inside the stadium.
The concert marks already the second major publicity blast for the stadium since its opening, seeing numerous major media in the region report on continuing criticism. Ironically enough, the first crisis came when field quality proved poor and forced the Jay Chou concert postponement from Nov 8 to Dec 27.