New stadiums: Latest Romanian five at StadiumDB
source: StadiumDB.com; author: michał
It's high time to improve our Romanian database. So here are five stadiums you should see for starters, more updates for Romania coming.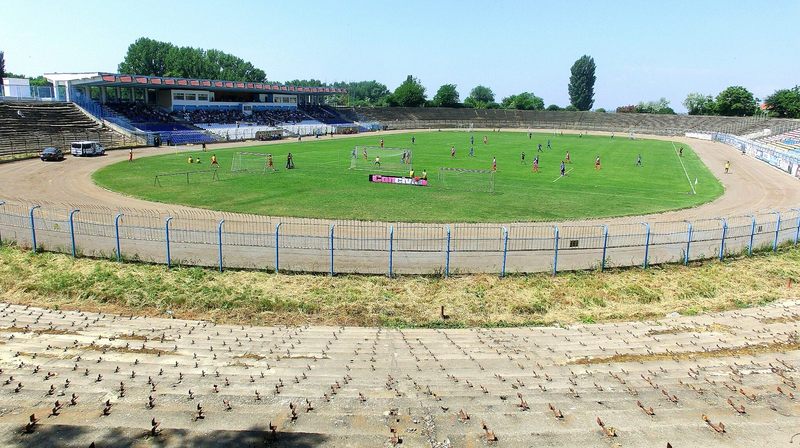 © Football Romania (cc: by-nc-sa)
Located in the city's largest park complex, the municipal stadium in Braila was built in 1974, replacing a much smaller venue at the same location. At the time of opening it could hold 30,000 people.
As time went by, capacity began to decrease along with partial upgrades of the stadium. In 2008 seats were installed in the south and north, amounting to almost 8,000 and reducing capacity to some 25,000. In 2012 the southern main grandstand underwent further upgrades. Currently the curves are out of service, which means the seat number is closer to actual capacity.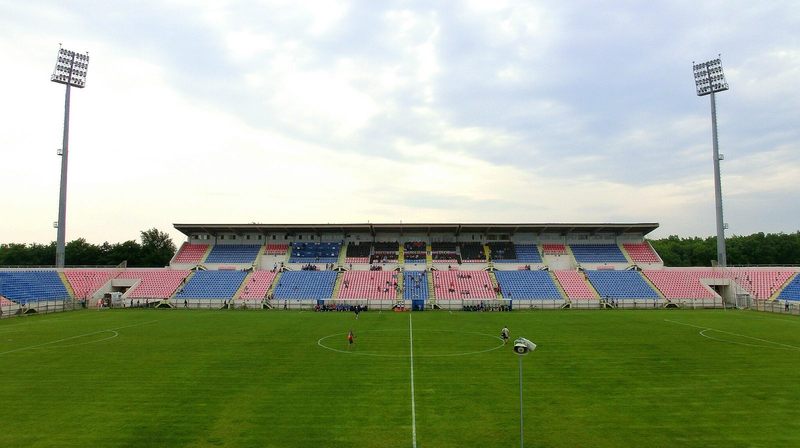 © Football Romania (cc: by-nc-sa)
Opened for the first time in 1942 this municipal stadium looks nothing like in its early days. Thanks to a couple major redevelopment works it became one of the best in Romania in early 2000s. Converted to all-seater in 2007, it was then equipped with modern floodlight system a year later.
Compact stands have a continuous ring of 14-15 rows and a modest covered upper deck in the west, which accommodates the press and VIP guests.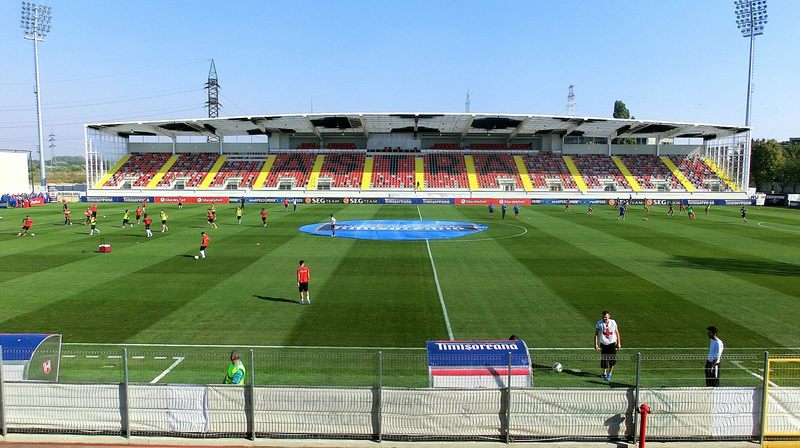 © Football Romania (cc: by-nc-sa)
The stadium in Romania's border city of Giurgiu was initially built as a football/athletic venue, having one grandstand in the west. However, after transfer from the state to local government a series of renovations followed, adjusting it to meet UEFA criteria and become football-specific.
In 2013 the home of Astra received a new €3 million east stand and in 2014 another one, this time behind its southern goal. Thanks to these changes the stadium now houses some 8,500 people, including 7 suites.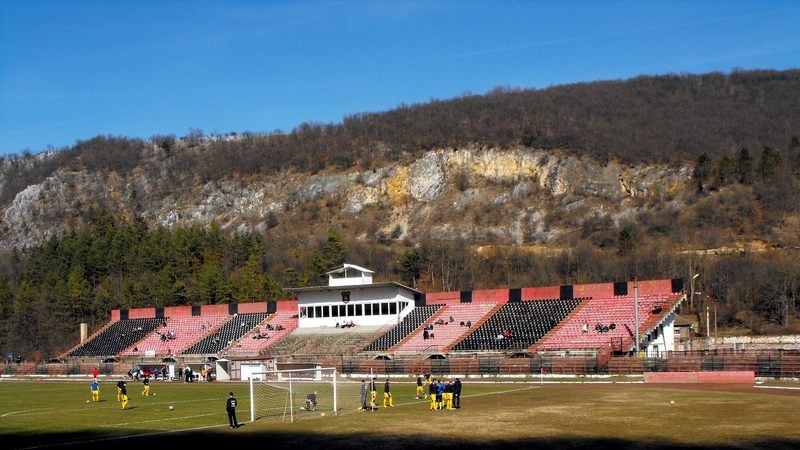 © Football Romania (cc: by-nc-sa)
In the south of Carpathian city Reșița (western Romania) lies one of the most picturesquely located football grounds in the country. Partly incorporated into one of many local hills in the west, it has an unusual layout. The western grandstand is accessible from below (ground level) and above (the hill), while the eastern side incorporates all facilities usually built in the west, including player amenities.
The stadium has 4 rows of terracing around the entire pitch and the two above-mentioned grandstands. It used to house 12,500 people when entirely-terraced, but in 2009 the grandstands were converted to seating, reducing size to 6,100.
The stadium's name is dedicated to Mircea Chivu, father of famous player Christian Chivu.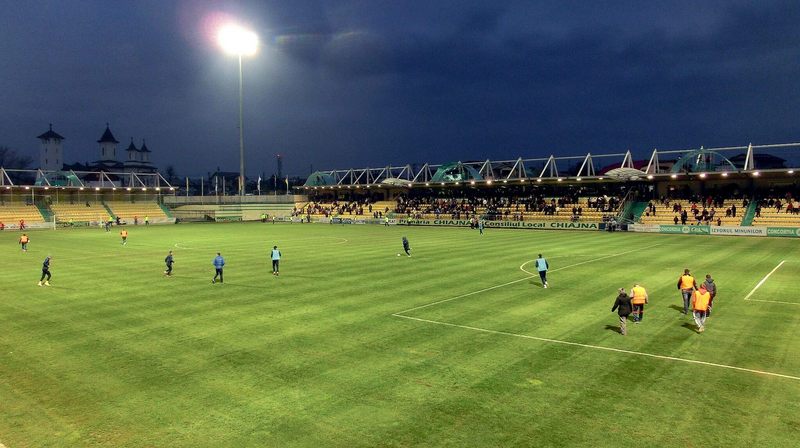 © Football Romania (cc: by-nc-sa)
The tiny borough of Chiajna in western outskirts of Bucharest has only just a few significant buildings and the football stadium is one of them. Developed in phases it received its last stand in 2011 (north side), now offering only covered seats on every side of the pitch.