New construction: Regenboogstadion in Waregem
source: StadiumDB.com; author: michał
Erecting a new grandstand took them literally a couple of months. Winter hasn't fully settled in and they're done with over 3,000 covered seats for fans. More changes in Waregem coming soon!
They began in May, first refreshing the field and surrounding infrastructure. Then Zulte-Waregem, increasingly known as ESSEVEE, moved the scope to southern parts of Regenboogstadion. By July the concrete prefabs started arriving and the new south end with its south-eastern corner began to rise.
Very simple structure proved fast in assembly and by late September the entire concrete structure was ready, enabling equally fast roof works. And on November 28 the new end with 964 seats for away fans was officially inaugurated.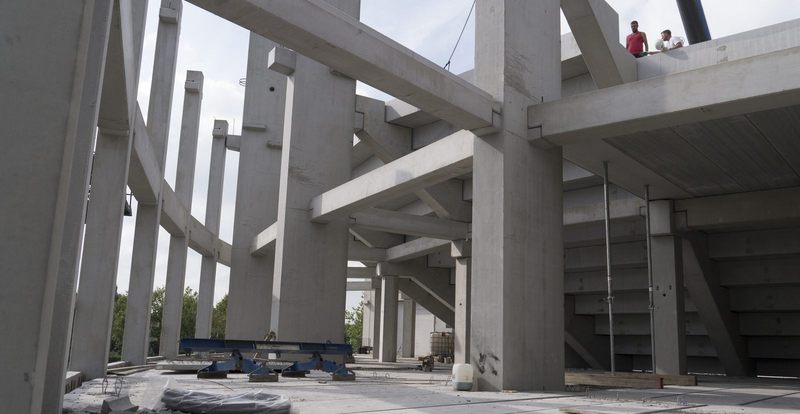 © ESSEVEE
Works are still ongoing under the stand and behind it, but now the frontline moves east. There the lower rows were leveled and will be replaced, while additional facilities and new façade will be built from the outside. In 2015 new north end is also expected.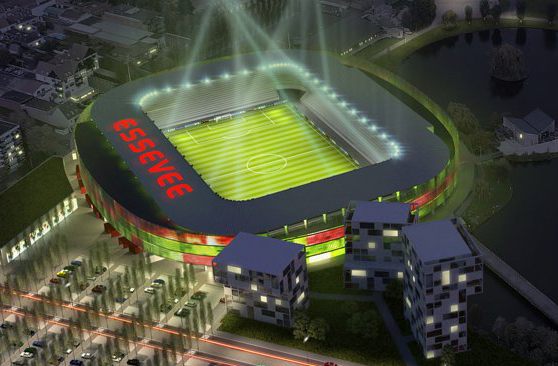 The entire project should cost €25 million and be delivered in 2017. Both stands along the sides will be retained, though their layout will be altered and interior thoroughly renovated. Both new end zones will make the stadium football-only instead of the previous athletic shape.
Thanks to SV Zulte-Waregem we'll be able to show the progress from now on. For starters here are three photo galleries and three time-lapse videos for the south end!