Milan: More details about Rossoneri future stadium
source: StadiumDB.com; author: michał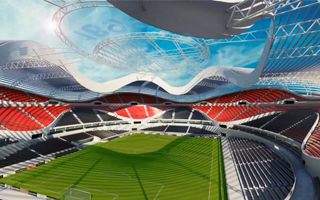 Already in February we may be treated to first renderings of the new stadium. So far we know who's behind the stadium design, what capacity it will have and where AC Milan want to build the stadium.
Relocation plans of AC Milan have been no secret for a good few years now, but it seems they never got this far in specifying their desired new home's features. The 42,000-capacity stadium should be built just meters away from ACM's new headquarters, Casa Milan (below).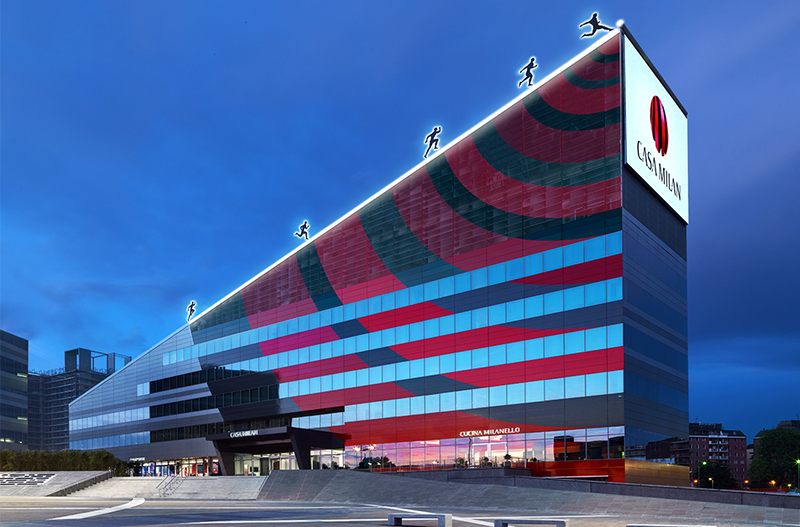 The office building stands roughly 2km eats of San Siro, on the Fiera Milano grounds. Some 60,000sqm of land next to it have been earmarked for the stadium, currently occupied by Citroen's old garages and an exhibition hall of Fiera.
According to Corriere dello Sport the club have the city's initial approval for their move to this location. Now it's up to Fiera Milano, who are waiting until January 15 for any interested bidders who have plans for the site.
In February or March they should announce their selection and this is when we potentially can see the new stadium design drawings. Though it's a lucrative location, AC Milan and Fiera Milano are partners already and it seems very probable the club will be given green light.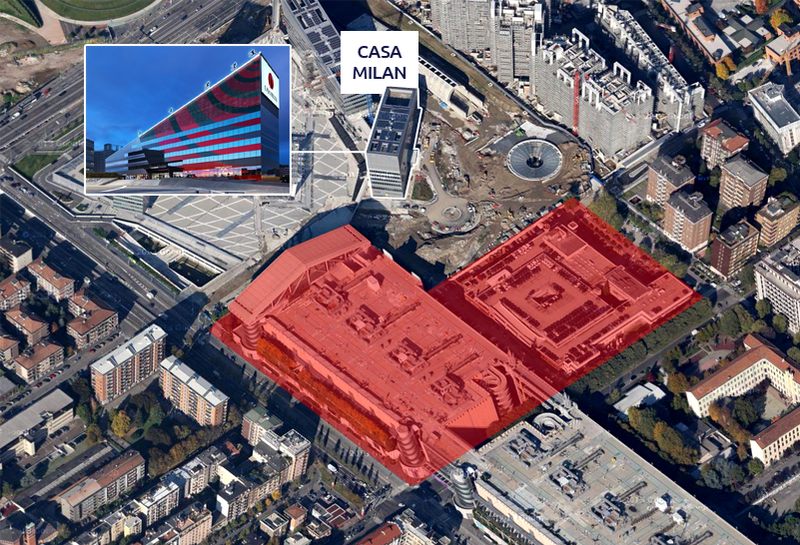 Rossoneri already have a conceptual design for this particular location. It was created by Fabio Novembre, the architect behind Casa Milan building's adaptation.
The football-specific stadium would be sunken 15m deep into the ground not to outgrow surrounding architecture and meet local height limits. Also, due to dense residential estates around it, both the roof and facades are to be opaque and sound-proof. Visually it's said to be inspired by Juventus Stadium and, perhaps unexpectedly, Olympiastadion in Munich.
Should all go along plan, Milan may break ground in 2016 and deliver their stadium in 2020. Financing is yet to be fully secured, though the club already have a preliminary naming rights readiness declaration from Emirates.
Below we present a different vision for Milan. This unofficial (!) concept for AC Milan went viral recently due to its absolutely unique layout. And while some aspects of it (like the immense steel structure on top that drops a Milan-crest-shade) seem hardly rational, it represents a lot of the vibrancy one would expect from football supporters. It was after all created by two Rossoneri fans, who are also young architects: Marco Gualandris and Andrea Piatti.