London: Chelsea to improve Stamford Bridge atmosphere?
source: StadiumDB.com; author: michał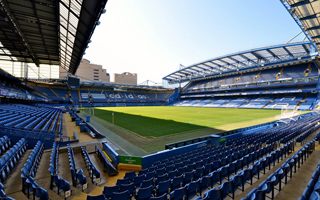 Whole-new singing section is expected to boost the noise and morale at home games. But so far a letter showing contempt for atmosphere proves critics still have a lot to moan about.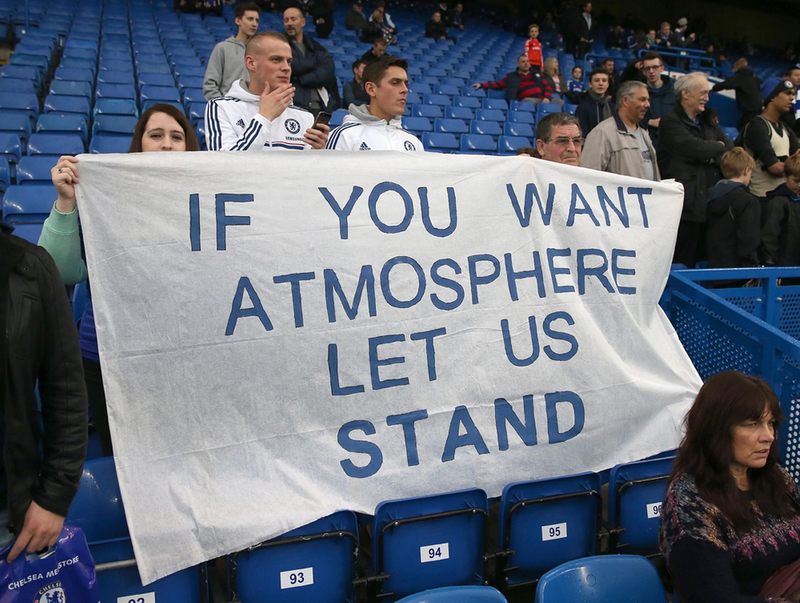 In November global media quoted Jose Mourinho, who openly blasted Chelsea fans for lack of passion and support for the team. "At this moment it's difficult for us to play at home, because playing here is like playing in an empty stadium", he began, later adding several more remarks.
Fans' reply to Mourinho's complaints came soon after. On the one hand it was indeed much louder in the following game. On the other, supporters reminded the Portuguese manager that their club is very strict on signs of enthusiasm and spontaneity. The picture (left) shows just one of various arguments raised by fans at Stamford Bridge.
Shed End to get loud again
During December meeting with supporters, Chelsea representatives discussed various means of improving the atmosphere. Introduction of a singing section will become the key. With few details released on rules of the section, StadiumDB understands fans will at least be encouraged to start chants for other stands to tag along.
The section is expected to be launched at the Shed End (south), where Chelsea's most vibrant support had gathered from 1930s to 90s. That stand provides best acoustics and would also allow a "dialogue" between two sets of The Blues fans, because currently the northern end (Matthew Harding Stand) is the loudest.
Creation of a singing section in the Shed End might prompt significant changes, most notably relocation of the away support. Currently some 3,000 travelling fans also occupy that stand and moving them is also being discussed by Chelsea.
Could you not celebrate goals so much?
Chelsea's efforts to reach out to their supporters seem genuine, or at least the Chelsea FC Supporters Trust expresses satisfaction with various policies of the club. But on the other hand Chelsea managed to score an "own goal" recently by issuing a warning to some supporters who go too far with their goal celebrations.
The letter may be seen below and in hundreds of other locations across the web as it went viral. While it can be agreed that climbing onto hoardings or seats isn't sensible, it should also be noted that moments of ecstatic joy after a goal aren't those when one acts reasonably.
That said, the latter also lacks any recognition of the fans' support for the club, which is common in official mail on most occasions. And seems at least appropriate when addressing fans paying £750-900 per season for their seats, who are obliged by law not to get off their seats unless in moments of excitement. Instead, Chelsea treats their misbehavior as seriously as actual hooliganism…