New design: Sydney to get the world's best stadium?
source: StadiumDB.com; author: michał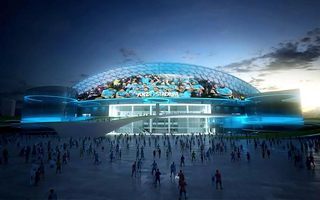 We know this distinctive stadium bowl very well already. But by late 2018 the host venue of 2000 Olympics may be the most advanced sporting arena ever, offering some stands completely mobile.
Packed with well over 100,000 people it was perhaps the most stunning Olympic Stadium to date, but a lot changed since the 2000 games. At the stadium temporary ends were replaced by new permanent ones, but worldwide stadium infrastructure went high-tech. With 14 years passing since last major works, the ANZ Stadium's lifespan is coming to an end. Unless changes come…
This is the purpose for the $350-million revamp project. It envisages a new infrastructure package for the venue. It's expected to retain the 80,000+ capacity, while also largely improving the fan experience in both regular and corporate seating.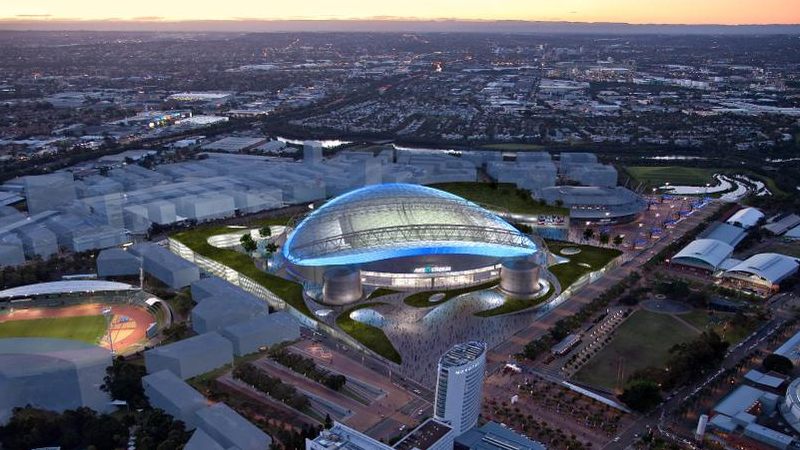 © ANZ Stadium
Some solutions are already known from other, newer stadiums. These include retractable roof over the field, covering the stadium with ETFE cushions with dynamic illumination, roughly 2,000 TV's across the building or ordering football directly to the seat.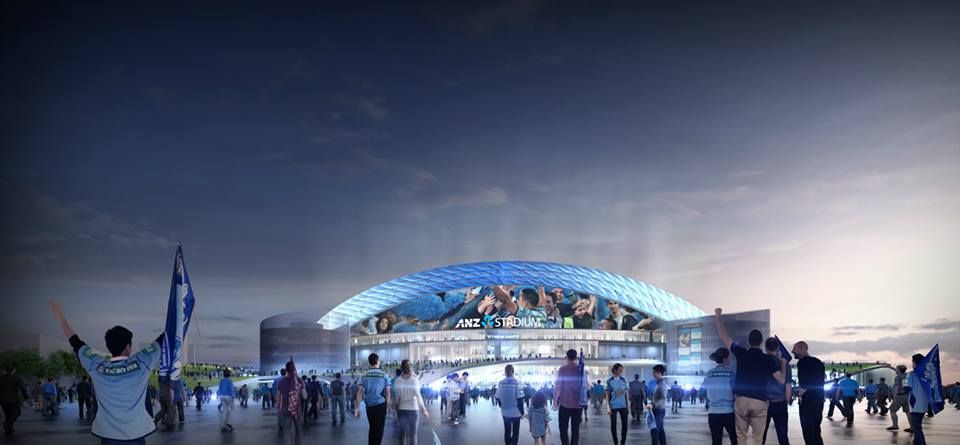 © ANZ Stadium
Additional hospitality zone is also common already, but the size of what's planned in Sydney outgrows nearly every other stadium. Also, adding to the retractable stands along the pitch already in plae, double-tiered (!) stands behind goals will be mobile, allowing to provide the best conditions to date to accommodate various sport fields. ANZ Stadium will be able to give good sightlines for football, rugby, cricket and Australian football – something not done before.
Another interesting feature is the 'intimate mode', which allows to close off upper tiers of seating for smaller events, like club games in rugby and football. Instead of most commonly used fabric curtains, the stands would become a piece of dynamic illumination with LED lighting resembling the one used during 2012 Olympics opening/closing ceremonies.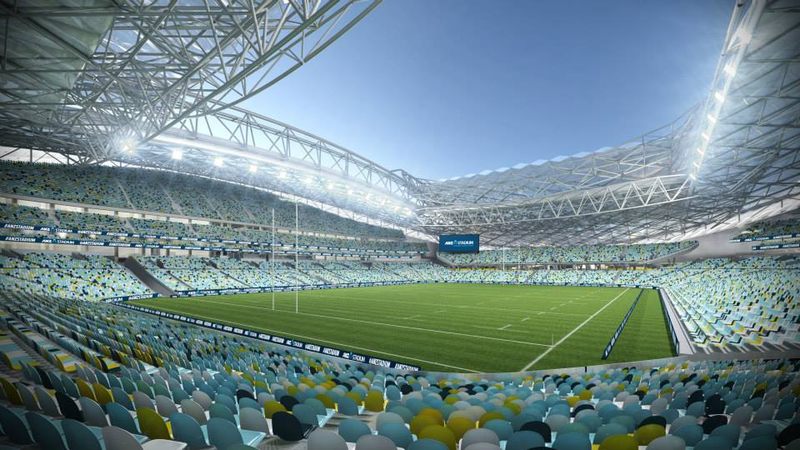 © ANZ Stadium
The building will be surrounded by additional leisure and commercial outlets, inter-connected with a series of pedestrian ramps. The surroundings will include recreation, sports museum, offices, retail, congress and other event amenities.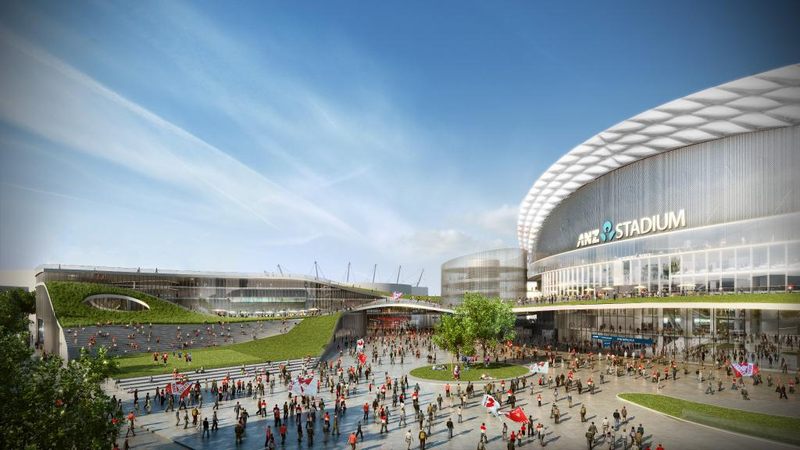 © ANZ Stadium
This vibrant and multi-use $350 million proposal still needs its funding secured. The resources are expected to come from New South Wales state budget, but ANZ Stadium is competing for funding with other highly recognized landmarks, including Aussie Stadium and the Sydney Opera.
If granted the necessary funds, redevelopment works will start in October 2015, first covering the hospitality zones along both sides of the field. From early 2016 construction works off site will cover prefab elements for the retractable roof and new end grandstands. Installation of all these segments would start in October 2016.