New design: Sóstói Stadion in Szekesfehervar
source: własne; author: michał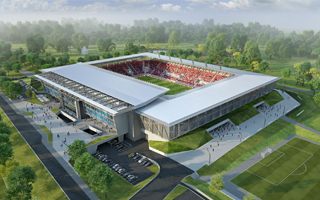 The town's name is a jaw-breaker for people outside Hungary, but the planned stadium will be very simple. Which is a compliment, because it's still very well designed!
New stadium in Szekesfehervar will be built as part of a national sports infrastructure scheme. Not all stands of the existing Sóstói will be demolished.
The newest main grandstand will only be re-equipped and expanded outwards, receiving a new glass façade. Parkings will be moved below ground level to make way for an accessible open plaza. Its seating layout will also change, accommodating bigger hospitality zone and skyboxes.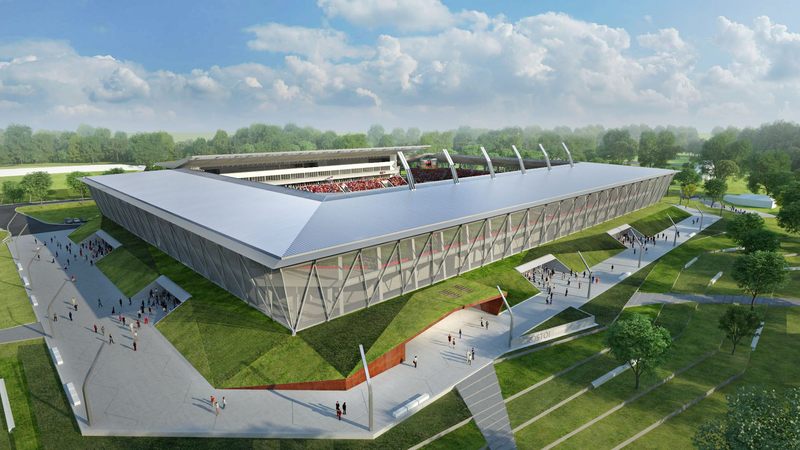 © Nemzeti Sportközpontok
All remaining stands will be built from scratch, though. First time ever without curves, as a typically rectangular stadium. With simple structure and aesthetics, the stands will be accessible through tunnels in an artificial hill. Steel extractions and perforated mesh will together form the outer cladding of the new stands.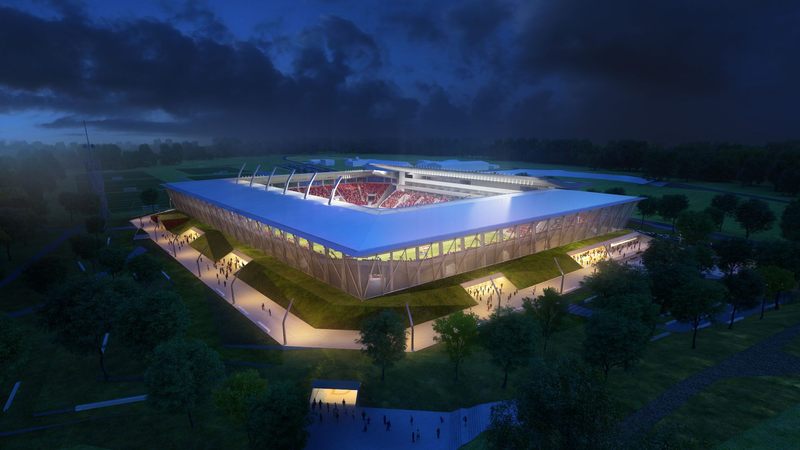 © Nemzeti Sportközpontok
Inside up to 14,250 people will be seated. That's less than in the old stadium, but in much better conditions. The number includes 1,450 away seats in the north-eastern corner and 3,300 Kop stand for local fanatics in the south.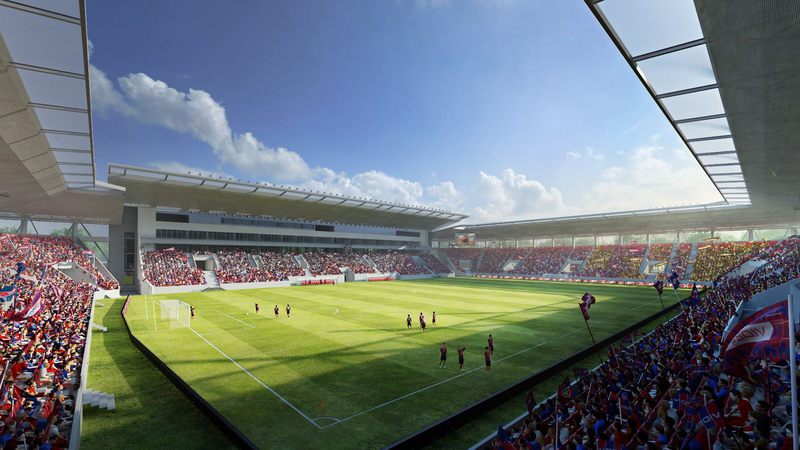 © Nemzeti Sportközpontok
Initially hoped to break ground in late 2014, the new stadium will see construction commence in September 2015. This comes as result of negotiations with the municipality, who want to carry out their revitalization project simultaneously.
The stadium's outer promenade will become part of a larger public green area accessible year round. Meanwhile in the east the adjacent land will form a terraced park, connecting the stadium with nearby natural reserve.
For the duration of this build, local team FC Videoton (currently top of the Hungarian league) will relocate to another new stadium, the Pancho Arena.