London: Tottenham's uncomfortable neighbours up in flames
source: Standard.co.uk / London24.com / StadiumDB.com; author: michał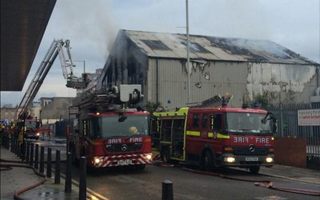 It's the single company that refused to sell and has been effectively blocking Tottenham's new stadium for a decade. Last night it went up in flames.
On Tuesday, around 5am, smoke was noticed at the Archway Sheet Metal Works factory, just a few meters from White Hart Lane. Six fire engines and 35 firemen fought to extinguish the fire, which took the building very rapidly. After 3 hours it was under control, but it took a lot longer to dampen it completely.
At this point it's not clear what fate awaits the building. Will it be able to restart production or will need to be torn down? These two options are probably on every Tottenham supporter's mind.
If Archway gets back to business after the fire, it may delay the club's new stadium once again. If the building is demolished, the company may be forced to relocate after over a decade of refusing Tottenham's offers of selling the site to make way for the 55,000-capacity stadium. The plot in question lies almost at the heart of future stadium.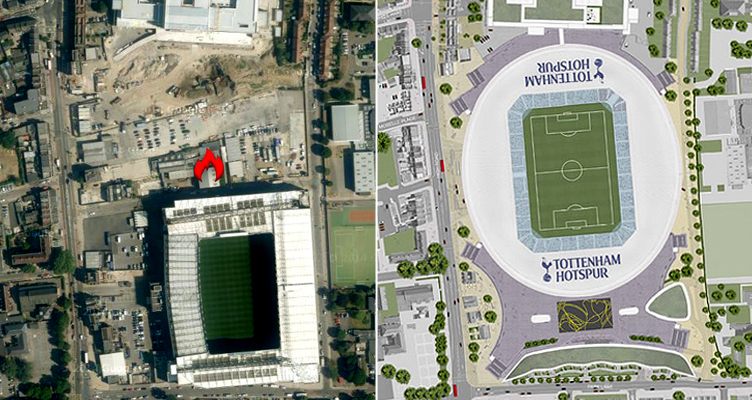 Nature of the fire and decade-long argument over land with Tottenham are being considered by police as circumstances making the incident suspicious. Investigation has been launched, but it's too early to establish details.
Owners of Archway, the Josif family, assure they've been threatened with similar damages over the past months. Josif Josif, head of Archway, said: "People were calling us and threatening us and we were receiving bomb threats and that started a few months ago, but we don't know if that's got anything to do with it."
Archway's relations with Tottenham became very intense again a few months back, when the company appealed a 'compulsory purchase order' imposed by secretary of state. The appeal is to be reviewed on Jan 15/16 2015.
During last week's meeting between Tottenham Hotspur and their Supporters Trust, the club officials made strong statements about the Josif family. Minutes from the meeting include the following: "THFC said all efforts had been made to reach agreement with the Josif family over the past 12 years. Deals had been agreed only for them to be rejected at the last minute. Their intention was to cause delay. The Club said it has relocated over 70 businesses amicably but has been unable to accommodate Archway. Archway were now challenging the legality of the CPO in order to cause further delay."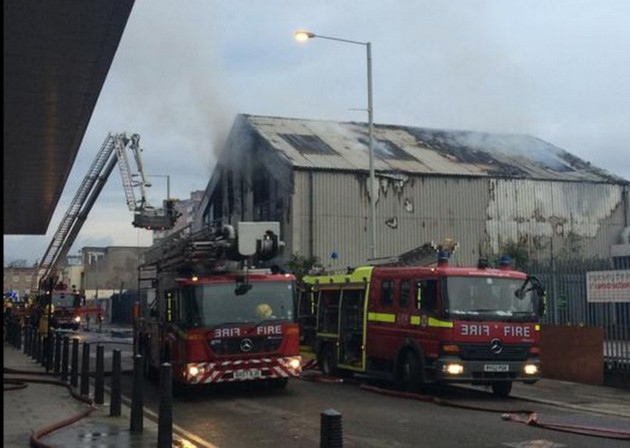 © @LondonFire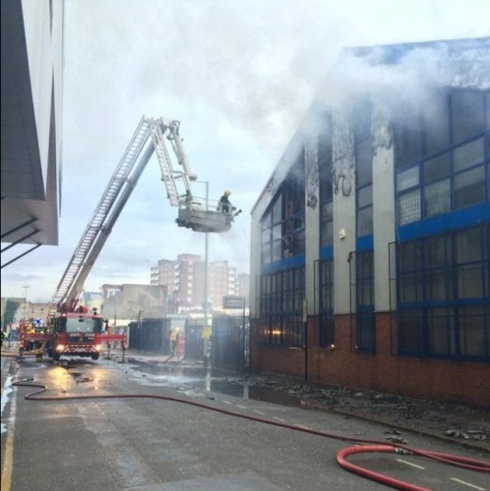 © @LondonFire