Bucharest: Euro 2020 to become a relief to top clubs?
source: Sport.ro; author: michał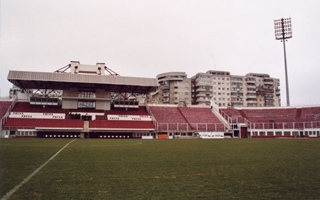 As every host city, Bucharest needs to supply secondary stadiums for training needs. Nominations were handed over to three big club stadia, which are now in despair.
Bucharest boasts one of Europe's most modern stadiums, thanks to which it was selected first as Europa League final host and more recently also as part of the historical Euro 2020. But outside the Lia Manoliu complex things don't look quite as good.
In fact, they are dramatic. Of all the selected host cities of Euro 2020, Bucharest has the poorest infrastructure in terms of secondary stadiums. Four training stadiums need to be fitted and the nominee list currently contains home grounds of three big clubs – Steaua, Dinamo and Rapid – all of which are in dire need of repair works.
Since Romania is a fresh member of the European Union, structural funds may be used to finance big projects in public infrastructure and all three of these stadiums are public-owned. The scale of modernization isn't clear at this point, but it's expected to be extensive.
SC Rapid president Vasile Caciureac is hopeful that his club's home complex will undergo a complete revamp. "There are two options. Demolition of the stadium and building a new one or thoroughly redeveloping what we have, including new parking facilities. There's enough room for this", he assured.