New stadium: Arena Lublin
source: StadiumDB.com; author: michał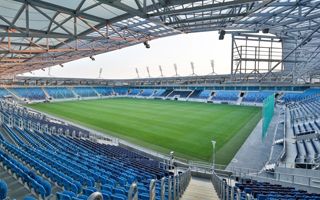 It's already been opened three times, so high time we also added it to StadiumDB. Thanks to architects from Estudio Lamela we have some quality photos of Arena Lublin, one of the most interesting stadiums in Poland.
On Sept 21 roughly 25,000 people walked through Arena Lublin during a science fair. Then a similar amount were allowed for a nominal fee to watch the "Talent vs. Factor" talent show concert, the official entertainment opening. And finally, on Thursday 13,850 people watched Poland beat Italy in football, even if only the youth teams.
So there were already three official openings: in science, entertainment and sport. Average crowd of 21,283 per event is quite something for a stadium of 15,400. And even more if the stadium was widely criticized as not needed in a city of 330,000 people. But everyday operation will indeed prove more challenging when we reach the end of this article. First, however, let's check the stadium's history to date:
After a series of ideas for a thorough redevelopment of one of the two existing stadiums along Zygmuntowskie Avenue, in 2010 the municipality decided to build a brand new football stadium. Location for it was selected nearby the two other, in the place of former sugar factory.
In 2011 tender procedures were launched, utilizing a rare mode for Polish projects – "design + build". This means citizens weren't treated to any visualisations of the stadium until after the procedure, won by Budimex and Estudio Lamela.

© Estudio Lamela
The primary version created by architects wasn't approved by city officials, though. Instead of a more raw and rectangular version the city requested a more rounded and opaque project. Answering these demands, Estudio Lamela suggested covering the stadium with horizontal blinds of varying angle. This way a dynamic "wave" effect was created, opening parts of stands towards the exterior and providing ventilation.
Construction was officially launched in December 2011, but actual works on the stadium itself began a few months later. In the end a slight delay of two months was experienced in delivery, slipping from late June to late August 2014. Cost increase was avoided, which is a rare case among Polish sports project.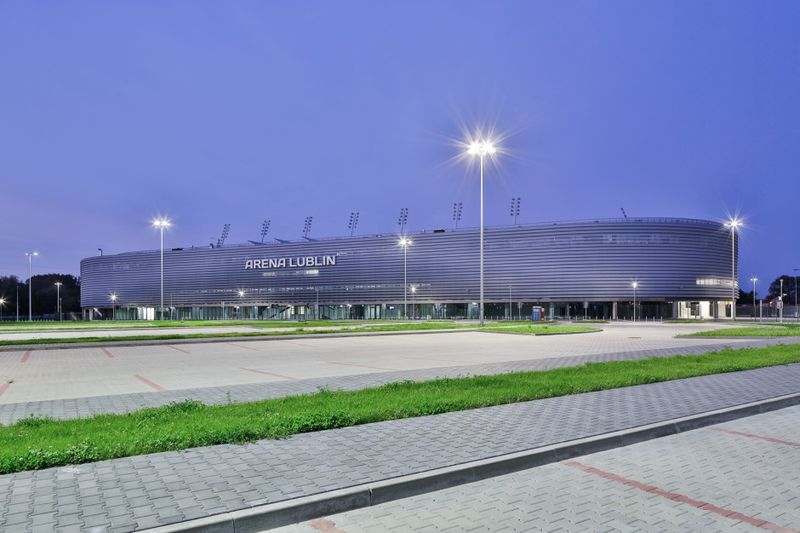 © Bartosz Makowski / Estudio Lamela
The new stadium offers single-tiered stands, topped in the west by a strip of 17 skyboxes. Two of them remain in the city's use, while 15 others are available for hire. The stand also provides extensive hospitality and office space. Meanwhile on the other side of the stadium potential commercial outlets were created for long-term use in retail or wellness.
Eventually the stadium should boost its anchor tenant Motor Lublin, but various other teams treat it as their secondary retreat, including Lublinianka, Górnik Łęczna or the national youth teams.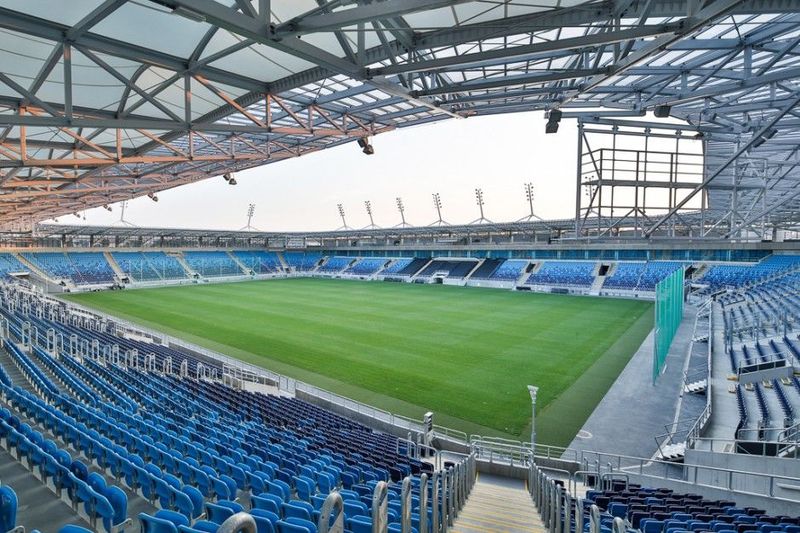 © Bartosz Makowski / Estudio Lamela
The major issue with Motor is that the team is currently playing in fourth league and is argued not to have the potential to fill the stadium unless it advances back to the Ekstraklasa, a league they never came close to after their 1991 relegation. In fact, Motor was in pieces last season, as they were relegated to the fourth league instead of planned promotion. Even more, the city had to lend a financial bail for the club to continue operation.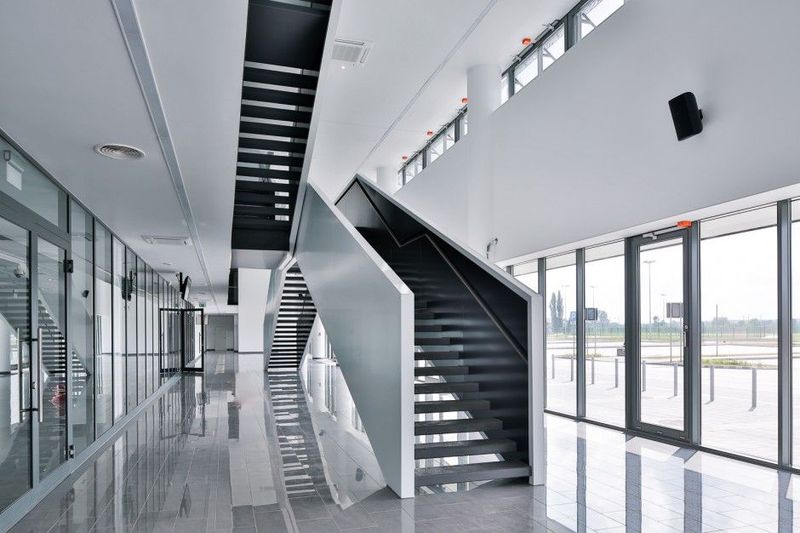 © Bartosz Makowski / Estudio Lamela
Still, the city is proving to need a major venue for events of 10,000 upwards. It most probably won't return a profit any time soon (plans for two years foresee a significant loss, which isn't surprising for a new building). But the first series of events is without a doubt a success. Not only did all three events come close to a sell-out, but they also proved the increased number of skyboxes was a good idea as they're seeing a lot of use.