New designs: Two visions for Karvina – the better one and the cheaper one
source: StadiumDB.com; author: michał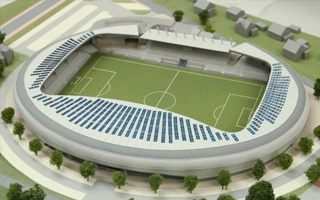 This stadium was supposed to cost 500 million, but will need around half that price. Unfortunately, not much was left of the original design, which proved too ambitious.
The plan to completely rebuild Karvina's municipal stadium was commissioned in 2009. Not long later the COPLAN architecture office released early renderings of a design that was later worked on for two years. It envisaged three brand new stands enveloped in a modern, elliptic outer shell.

The main grandstand was to be retained, though re-equipped to accommodate UEFA Category 3 media facilities, among other. A large commercial-administrative pavilion was to be build adjacent, providing skyboxes overviewing the entire stadium.
The entire project was expected to be built in 14-16 months, but the price proved too high. Estimated budget of CZK 500 million was beyond the municipality's reach without external support. Despite attempts, no private partner was found and potential support from federal and European funds proved too low.
Initially thought to hold 7,000 people, the stadium was later downscaled to 6,000. But even below the price tag of 400 million it was still unfeasible. Ironically, it was granted planning permission already in 2009.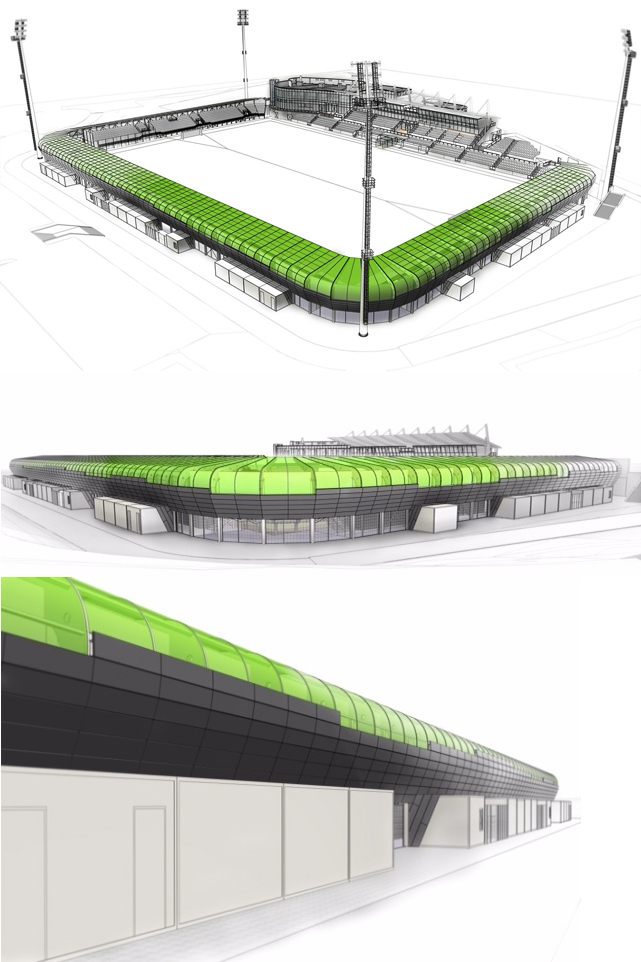 Updated version of the Karvina stadium design was presented in 2014. Changes were forced by insufficient funding and included most importantly completely new three stands. Previously planned to be built with concrete, now they're expected to be steel and as compact as possible. This forced cutting down on capacity, but the plan for main grandstand remained mostly unchanged – including renovation of existing structures and a brand new pavilion.
Most importantly, the stadium is affordable with total budget of CZK 270 million (just over 50% of the original cost) and at the same time foresees all features required by domestic and international regulations, like floodlights, under-soil heating and comfortable amenities for fans.
Construction should start in October 2014.