Toronto: Revamp starts, new images promise European look
source: StadiumDB.com / GlobalNews.ca; author: michał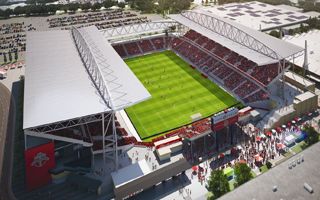 Canada's national football stadium will soon change. And really soon, within half a year 8,400 new seats will be added. Then in 2016 it's going to turn into a really "Euopean" building.
On Tuesday the very first few shovels went into the ground behind the east stand of BMO Field. Toronto FC players, MLSE officials (team owners) and city representatives posed atop a pile of sand, starting the digging symbolically.
The east side is where majority of BMO expansion will happen. By May next year the capacity will grow by 8,400 seats on this very side.
Existing sections are to receive additional rows. 14 new suites (two of them in party size) will top this part and a vast upper deck with thousands of new seats will grow over the stand. As Global News notes, this expansion will block the view of downtown for some fans, but is also intended to make the stadium more atmospheric.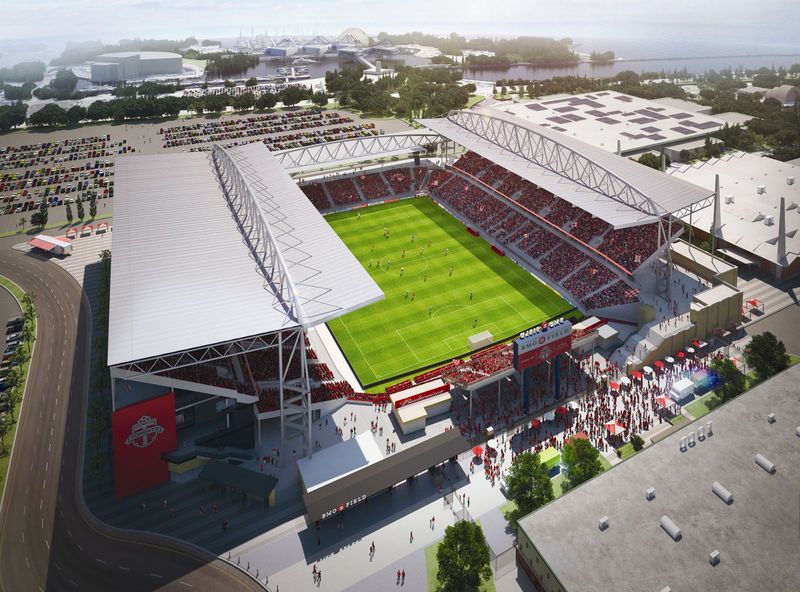 © Gensler / Maple Leaf Sports & Entertainment
This first phase has to be ready by May to host the Pan-Am Games. Afterwards more works are planned, this time on the roof cover. Resting on steel pillars in the corners, roof trusses will span over the east, south and west stands in May 2016, proving the MLSE chief Tim Leiweke wasn't off the mark when he compared the scheme to Premier League stadiums. Latest renderings of the design indeed make it hard to visualize the stadium in Canada rather than Europe.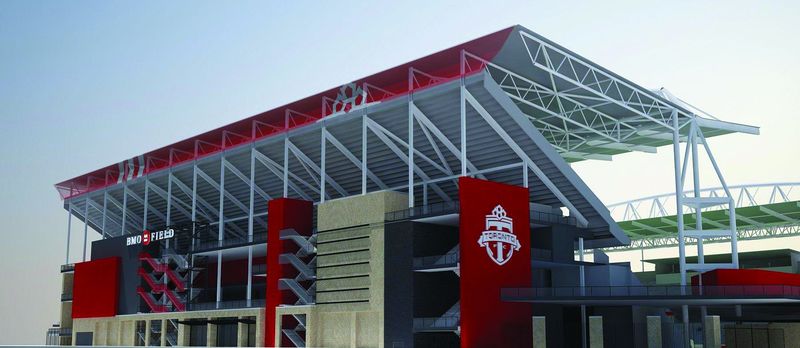 © Gensler / Maple Leaf Sports & Entertainment
These two phases are to cost $105 million altogether, bulk of which will be covered by Toronto FC owners ($95m), leaving $10 million of public contribution by the city.
You may have noticed this falls short of the initial budget released in March, estimated at around 120 million. That's because one last phase will not be implemented at this point. The north end will remain unchanged as the MLSE hasn't reached an agreement with CFL team Argonauts on potential groundshare. Should the Canadian Football team eventually move in, one end will need to be pushed further away from the field (size difference), possibly with retractable seating.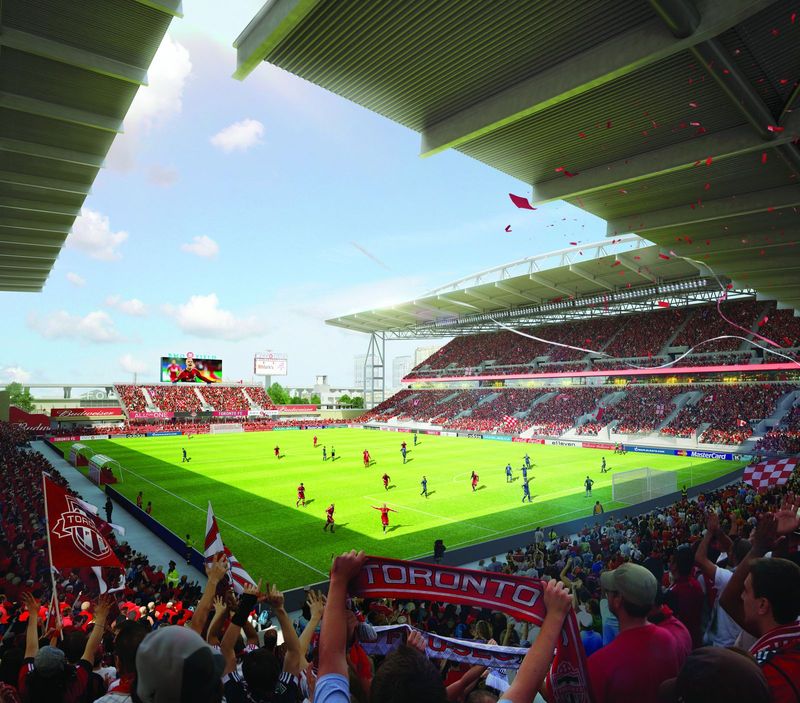 © Gensler / Maple Leaf Sports & Entertainment