Germany: "Zero provocation instead of zero tolerance" - it works!
source: Spiegel.de / StadiumDB.com; author: michał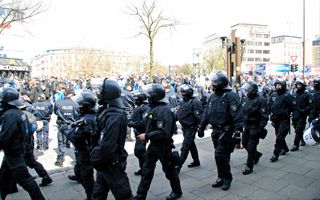 From August the most football-mad region worldwide was undergoing a serious test: how will safety change with less police force deployed? Just as many experts predicted, it improved.
When Hamburger SV fans arrived at the Cologne train station, they got confused: where should they go now? On previous occasions there was police escort ready to take them to the RheinEnergie Stadion. Now nobody was waiting, so they had to find way on their own.
There were many more cases like this recently in North Rhine-Westphalia, the single most congested football region in the world. Three out of Europe's 10 most attended stadiums are located here (Dortmund, Gelsenkirchen, Monchengladbach) with dozens of other big clubs in very close proximity, to name just FC Koln, Fortuna Dusseldorf, VfL Bochum or Arminia Bielefeld.
In this football melting pot the interior minister announced in April that he wants to cut police forces deployed on matchdays. This step, though encouraged by numerous safety experts, was primarily caused by budget cuts that need to be done. And received mixed feelings along with nationwide attention. After all, it's public safety at stake.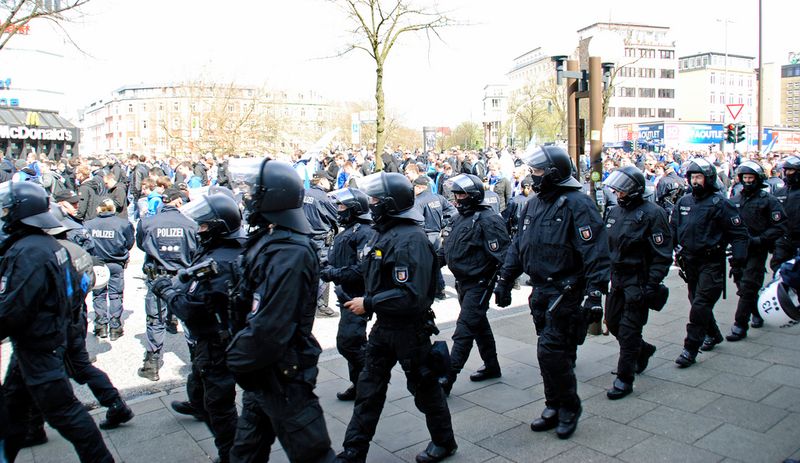 Photo: mabi.photography
So how did the safety change? With most games having police force cut by 20% (some by even 50%) the figures seem to be a big success. Official figures should be known next week (the trial period ends tomorrow), but according to insight gathered by Der Spiegel number of incidents has actually declined. Of course high-risk games were still monitored heavily by the police, but most of the 56 regular fixtures had a more friendly atmosphere.
Or so claim the fans, who praise the new policy. Umbrella organization Unsere Kurve along with local fan associations confirm that there was a more peaceful, less intense interaction between fans without riot-gear on the horizon. The policy of "zero provocation instead of zero tolerance" meant that police were very often still waiting nearby in case anything should happen, but were barely visible, with no demonstration of force.
Safety experts and officials seem to agree that this was a great step and it seems that the test will be prolonged. Professor Clifford Stott, Europe's leading scientist analyzing matchday safety only regrets there's not enough will in England to implement this strategy. "If only we could find police forces in the UK prepared to undertake similar trial measures in football", he shared via facebook.