Sheffield: School to replace Don Valley Stadium
source: TheStar.co.uk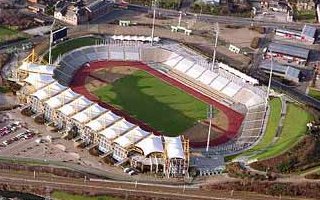 Work can begin on a new 'super-school' on part of the former Don Valley Stadium site in Sheffield after it won unanimous approval – TheStar.co.uk reports.
Sheffield Council agreed proposals for the £17 million school and community hub at a planning committee meeting yesterday afternoon. The new academy school will offer 1,200 places for children aged between two and 16 and is due to open in September 2015.
It is hoped an Olympic Legacy Park could be built on the site as part of a scheme involving former Sheffield MP and sports minister Richard Caborn, who has met with Lord Sebastian Coe over the idea. It would include a community stadium for basketball, rugby union and rugby league.
Campaigners and sporting leaders fought to keep Don Valley Stadium – where London 2012 Olympic gold medallist Jessica Ennis-Hill trained – before it was demolished last year as part of cost-saving measures from the council.