Poland: Construction resumes in Zabrze
source: StadiumDB.com; author: michał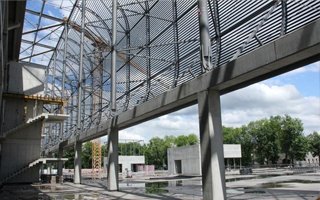 The city today handed over Stadion Ernesta Pohla's construction site to new contractors. Work already got under way to deliver the roof within 3 months. More progress is expected soon.
It's been over 8 months since Stadion w Zabrzu, the city's subsidiary for delivering and operating Stadion Ernesta Pohla, sacked Polimex-Mostostal. The Warsaw-based company abandoned the site, while new tenders were ran this year to finish construction.
Earlier this week the city contracted bonds with Bank Pekao SA, securing necessary funding to continue work. The very same day Stadion w Zabrzu signed Mostostal Zabrze GPBP as new contractor for the roof. The company moved was allowed to enter the site today and is already setting up to restart halted works.
Mostostal Zabrze GPBP is only responsible for the roof, though. More tenders were launched with the most important one still awaiting its final evaluation. It will include most of the infrastructural works inside, like toilets, skyboxes, offices, etc.
Ironically, good news for the stadium coincided with very bad news from Górnik Zabrze, the home club. Górnik was revealed to have over PLN 40 million debt (almost €10m). The club wasn't paying some players for over half a year and reportedly cannot afford its electricity bill at the very stadium.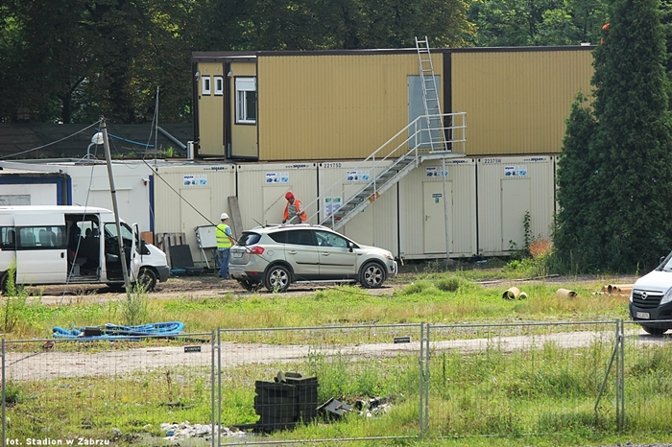 Photo: Stadion w Zabrzu