New design: Torfeld Süd
source: StadiumDB.com; author: michał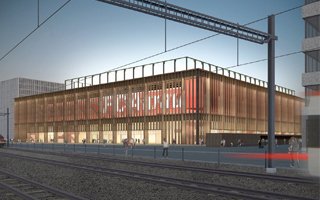 A derelict area of warehouses is planned to get a new life and FC Aarau new football stadium is expected to provide the pulse. But will the scheme succeed? Recent protest raises concerns.
Construction of a new stadium in southern Torfeld is expected to become a major part of entire district's revival. This industrial area is located in a very attractive part of Aarau, but has been residentially and commercially unused. Its transformation is expected to cost CHF 170 million, of which the stadium should consume 36 million.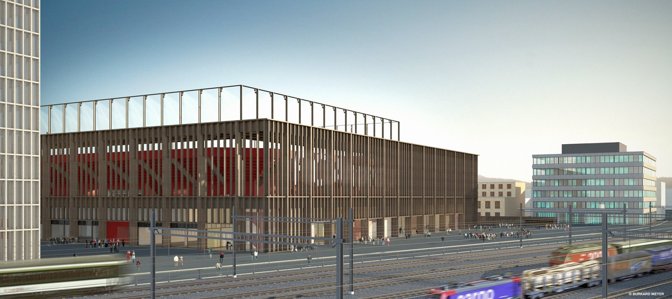 Image: Burkard Meyer Architekten
The concept was delivered by Burkard Meyer in 2012. The architect is known for simple, minimalistic and harmonious designs and so it is with Torfeld Süd. You may remember his other stadium plan for nearby Zurich, but that concept was scrapped as local referendum showed limited support for a new stadium in the first place. Aarau still has a chance to become reality.
The stadium is visually enclosed by a rectangular concrete frame with openwork colonnade showing a glimpse of the bright red stands. Likewise, floodlights also form a frame instead of single masts.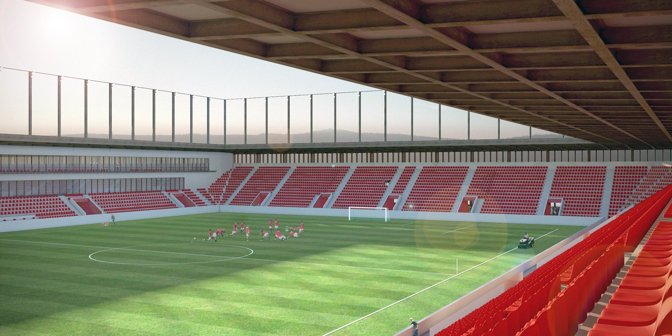 Image: Burkard Meyer Architekten
As the stadium's blueprint is limited, multi-level car park is planned underneath, assuring sufficient parking capacity for everyday use. There is no room for open-space parking lots around with three sides being limited by existing or planned buildings, while the north end runs along railway lines with only a pedestrian bridge to north Torfeld planned.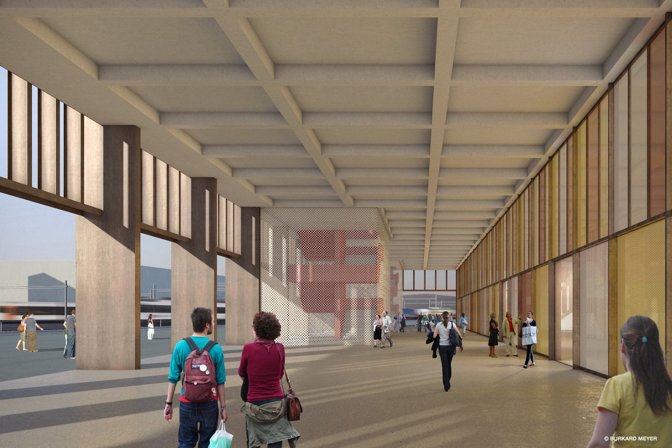 Image: Burkard Meyer Architekten
First planning application was filed back in August 2012, but since then the scheme hasn't seen groundbreaking. In late May the scheme was granted planning permission, but will now be reviewed. Despite official deadline for appeals having passed, a recent protest will be looked into by the cantonal authorities. No matter the interpretation, this is sure to take some time.
Previous hopes of breaking ground this year are still alive, though just got thinner. FC Aarau have to hope for the best, because their license to play in the Super League at current Brügglifeld is only conditional. If works do begin this year, opening should be possible in the summer of 2016.